Top 5 Reasons I Visit Walgreens Healthcare Clinic Houston Area
I am a member of the Collective Bias®  Social Fabric® Community.  This shop has been compensated as part of a social shopper amplification for #CollectiveBias and its advertiser. #HealthcareClinic #CollectiveBias
Top 5 Reasons I Visit Walgreens Healthcare Clinic Houston Area
I have 5 good reasons I use Walgreens Healthcare Clinics!  Has anyone visited the Healthcare Clinic Houston area yet?  They accept walk-ins or appointments!  They accept most insurances.  They are open 7 days & weeknights, too!
My family is pretty typical.  We don't have a lot of illnesses.  We do suffer from allergies, but doesn't everyone?  I never thought Walgreens Healthcare Clinics would have been so helpful.  I love that a health care clinic and a pharmacy is in the same location!  Talk about convenient!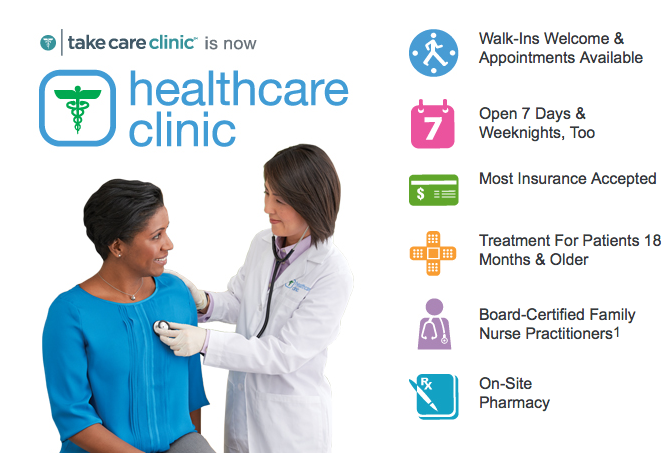 Top 5 Reasons to utilize Walgreens Healthcare Clincis:
Allergy Season:  We all suffer from allergies.  There is always that time of year that we need a little extra help of antibiotics because we have ended up with a sinus infection that started with allergies.  My whole family suffers but not all at the same time.  We have seasonal allergies at different times and caused by different things from grass, all the way to molds and cedar pollen.  Sometimes we can't even get in to our regular primary care physician so it's nice that Walgreens Healthcare Clinics are there for us during those busy times.
Flu Season:  This year was especially tough on the flu.  I think Texas was one of the hardest hit states.  Sadly, there were even deaths involved from the flu.  I take comfort in knowing that I can get a flu shot from my neighborhood Walgreens Healthcare Clinic location.  Next year I plan to get my shot at the beginning of the season because there was a shortage when the panic happened.
School Shots (vaccines):  I bet you didn't know that you can get updated on school required vaccines at Walgreens Healthcare Clinics!  Easy!
Annual Physicals needed for sports (Summer time for kids):  Summer time is when all the kids have to get physicals for extra curricular activities.  Make life a bit easier and let Walgreens Healthcare Clinics take care of that for you!  I tend to combine the vaccines appointment with the Annual physical appointment to get it done all at the same time.
Wellness Visits (check blood pressure and Cholesterol levels):  This can go for normal blood work too.  I, myself have to get my blood checked regularly because I am constantly low on Vitamin D.  Vitamin D is one of those vitamins that you can just release through urinating if you take too much.  It can become poisonous to your blood.  It's pretty important to keep up with my blood work to see where my levels are.  High blood pressure and Cholesterol levels are equally important to get checked too.
Those are the top 5 reasons my family could utilize Walgreens Healthcare Clinics but that's not the only reason to see them.  I highly suggest reviewing your own personal medical care needs to see how the healthcare professionals at Walgreens can help make your life a bit more simple too.
There is nothing more important to this Mom than keeping her family healthy and happy.  I'm sure it's the same for your family.  We always try and make our kids get the exercise they need, even when they don't want too.  Check out this recent photo of me making my daughter go out for a walk/run with me on a Saturday morning.  Can you tell she is NOT happy.  She was so mad that I had to take a photo and show her the look on her face!  She was spending way too much time of the computer and it was important to take advantage of a decent weather day.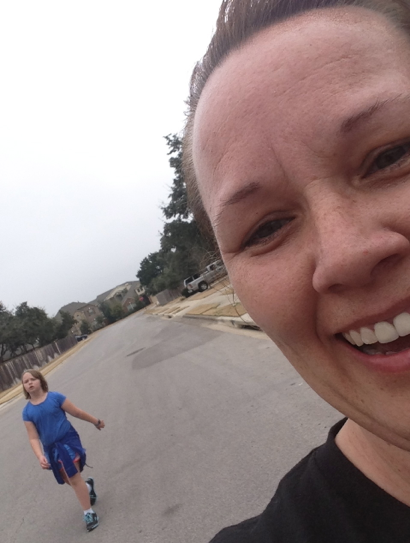 I would much rather see a happy and healthy family doing stuff they love!  Nothing, and I mean Nothing melts my heart more than a happy and healthy family!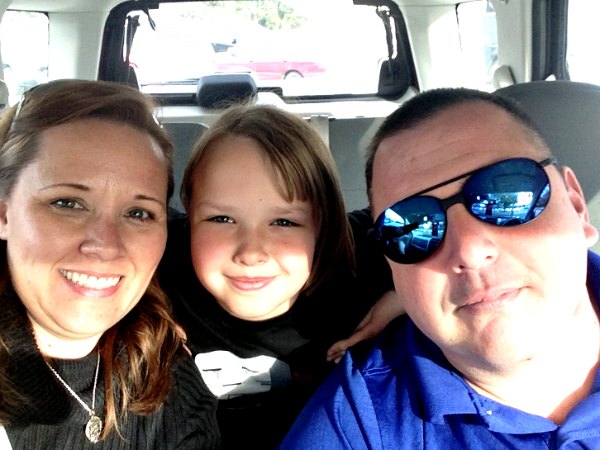 I grab opportunities like this one where she is having fun to explain to her the reasons I limit computer time and make her get active.  We all want to be healthy to be able to do the things we really enjoy.  She tells me that she understands.  She also tells me that she does not like to run or go for walks in the morning.  We compromised a bit and she has agreed to walk or run with me anytime I want but it has to be in the afternoon or evening hours.  I completely agreed!  Problem solved!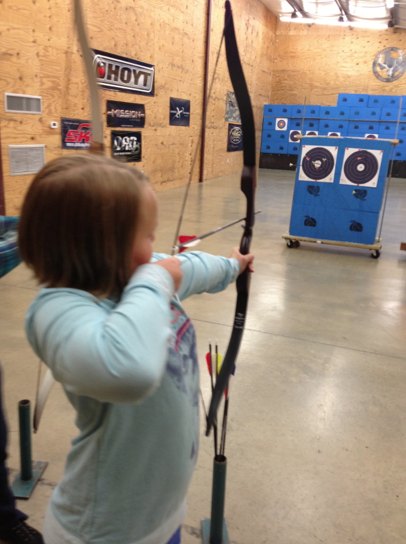 So all in all we do try really hard to stay on track.  We try to eat healthy, get plenty of exercise and take our daily vitamins to keep us on track.  Thank goodness for the convenience of the Walgreens Health Care Clinics and pharmacy in one place.
How do you go about keeping your family happy and healthy?  Do you struggle with your kids over computer time like I do?  I would love to hear how you overcome these struggles.  Please leave a comment below and help me out!