Houston Hotel Icon Review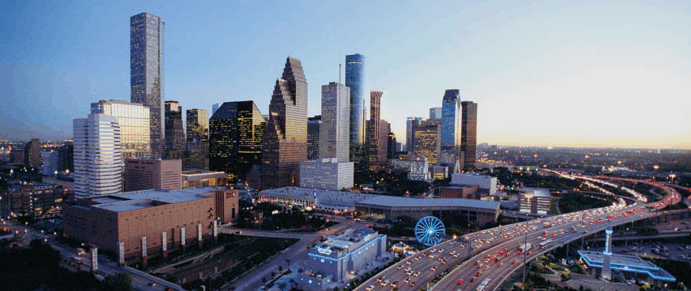 (photo credit: http://www.bauer.uh.edu/irf/)
I had the opportunity to review a Houston Vacation with my family sponsored through the GoHouston! Travel Campaign hosted by New Creative Writing and Social Media Marketing, home to MoneySavingParent.com. All opinions are my own.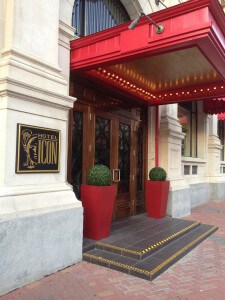 Houston Hotel Icon Reivew
First stop for us was at the beautiful Icon Hotel located in the center of the Downtown Historic district!
Hotel Icon used to be a Bank back in the 1950's. The natural beauty of the building has been preserved as the remodel for a hotel proceeded. They even saved the original bank vault that can be seen behind the check in counter right when you walk in.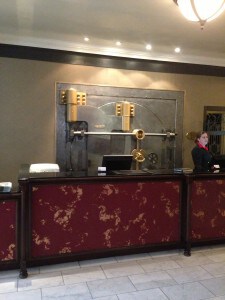 This hotel offers luxury with style! Check out the photos I took of the penthouse! You can rent out the penthouse which is a 3 story hotel room that includes a view from the roof top! Can you imagine throwing a 4th of July party or New Years Eve party from there?! I sure can! The views are stunning!
The service from this crew is above and beyond! There wasn't anything customer service wouldn't do for you. I ended up leaving my iPhone sync charging cord at home and the courtesy shuttle offered to bring me right over to Target and wait for me as I got a new one! My daughter says she felt like she was a "queen" when we stayed there. (Okay, she's only 8 but that's a pretty big impression to leave on an eight year old!).
The bar/dining area was stunning. Very relaxing. As we came down from breakfast the next day we got to sit and enjoy a warm meal in the beauty of this dining area as we sat in our high back chairs. These chairs do look like they were meant for royalty!
This building is old but you can't tell it from the inside! It's the biggest hotel room I've ever stayed in. Ever! There was a walking is shower that could easily fit 4 people! A garden tub fit for a king too!
Our family definitely plans to stay at Hotel Icon again in the near future!
There are lots of things to do within walking distance of the hotel too. Not that you need to walk with that courtesy shuttle willing to bring you anywhere you want to go! We ended up enjoying dinner right down the road at Hard Rock Cafe. The Houston Aquarium is right across the street too!
Book your next vacation and head to Hotel Icon here!
Check out this short video with all our photos of Hotel Icon!
Check out our whole Houston Vacation Experience here! You will learn about great restaurants and attractions that are a must see in Houston!