Houston Travel Review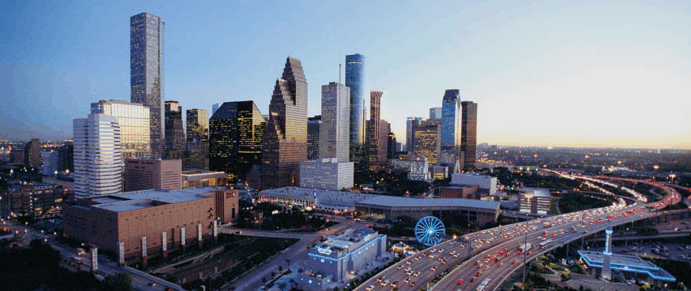 (photo credit:  http://www.bauer.uh.edu/irf/)
I had the opportunity to review a Houston Vacation with my family sponsored through the GoHouston! Travel Campaign hosted by New Creative Writing and Social Media Marketing, home to MoneySavingParent.com.  All opinions are my own.
I am honored I get to tell you all about our Houston Travel Review!  What is your first thought when you think of Houston?  I live in Austin, Texas and I myself have never been to Houston.  My first thought was the Houston Space Center.  I've had lots of friends go and experience that attraction with their kids and give raving reviews.  Other than that I really hadn't given too much thought to Houston at all.
I was pleasantly surprised to see a huge list of local attractions and fine restaurants on our lists of things to see and do.  Thankfully Houston CityPass made all of our entertainment needs easy to coordinate.  Most of the places we went had a special VIP/Citypass line which let us skip most of the long lines!  Read all about our Citypass experiences here.
We started our venture at Hotel Icon in the Downtown Historic district!  The downtown area is nice and clean with tons of stuff to do!  We enjoyed a short walk over to the Houston Aquarium.  Of course the courtesy shuttle was happy to pick us back us as we were exhausted from all the fun!  We did find time to stop for a quick lunch at Smashburger.
The next day we headed over to Hotel Sorella right in the middle of CityCentre!  It was the 4th of July and it was the spot to be!  You could access the Studio Movie Grill and lots of places to eat and shop all within walking distance of this hotel!  No need for a rental car at all!  Plus, Bistro Alex is located on the second floor with an amazing dining experience just waiting for you!
Take a peek inside our beautiful Houston Vacation in each of these posts!  I've included lots of photos and video too!
Head over here to see Hotel Icon in the Beautiful Downtown Houston.
We had to chance to check out Smashburger for a quick lunch stop.
Head over to see the Beautiful Hotel Sorella CityCentre Review here.
We enjoyed dinner at the The Bistro Alex as seen here.
Check out all the attractions the CityPass has to offer!  You get to choose between 5 of the 7 attractions they have to offer!  Our favorites are the  NASA Space Center and the Houston Museum of Natural Science.  Read all about our favorites from CityPass here!
Then we enjoyed dinner at Straits which is located conveniently located just under Hotel Sorella.  You've got to see the photo for the amazing Nutella Bread pudding we had!  OMG!  Delish!
We ended our vacation with a nice relaxing dinner and a movie at The Studio Movie Grill located in CityCentre. Read all about our Despicable Me 2 experience too!
We really enjoyed our trip to Houston and we definitely plan to return!