DIY Santa Ornament Craft Idea
DIY Santa Ornament Craft Idea
Check out this super cute DIY Santa Ornament Craft Idea!  It's made with the tab of a soda or coke can!  How cute is that?!!  It's super easy too!  Even the kiddos can help you make this one.    The hardest part of this project is saving up the tabs you need for the Santa belt buckle.

DIY Santa Belt Ornament
SUPPLIES
Red Ornament Bulbs
Adhesive tape
Black Electrical Tape
Soda Can Pop Top
DIRECTIONS
Apply Adhesive to your bulb
Take end of electrical tape and slip it through the pop top leaving a piece to overlap the other end of tape when finished.
Wrap tape around the middle of the ornament.
Overlap buckle over the end.
Voila!  That's it!  See, that was pretty darn easy right?!!
I've taken photos of this process step by step below: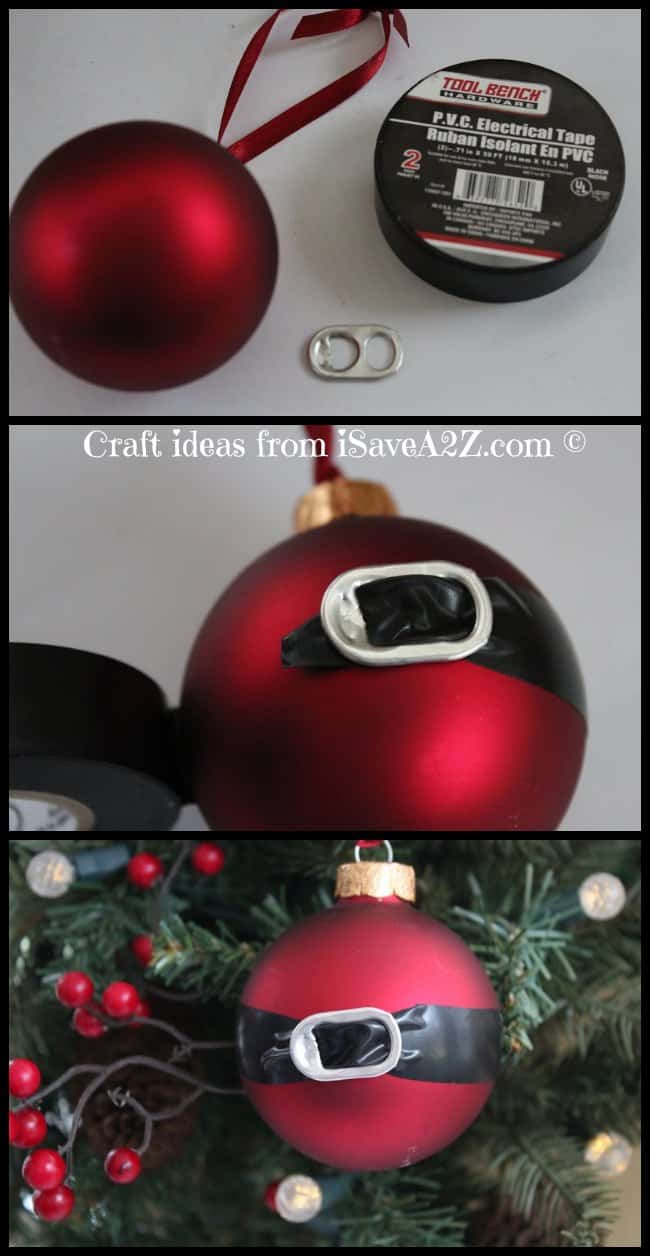 Be sure to check out some of our other holiday craft ideas here:
Creative DIY Gift Wrapping ideas

Homemade Coffee Sugar Scrub (perfect for a gift idea)
DIY Snowman Ornament craft project
Homemade Peppermint Sugar Scrub with free printable labels too (another perfect gift idea)
DIY Santa Hand Towels craft project