Best Mashed Potatoes
Check out our new and amazing recipe for the Best Mashed Potatoes you will ever make! If you are looking for an amazing side dish to add to your main meal this evening, then you may want to keep reading here! The recipe below takes you step by step into making the normal mashed potatoes just that much better! Who would want to pass up such an amazing side dish, right? If you like this recipe, be sure to check out some of our other fantastic side dish recipes! Like our Broccoli Salad Recipe, our Chicken Fritters Recipe, our Creamy Tomato Soup Recipe, or even our Easy Pasta Salad Recipe!
If you like any of these recipes, then you seem to be in luck! There's this absolutely great cookbook where you can find many, many more of the best american side dish recipes! With this cookbook, you can find creative ways to bring your main meals altogether, and still have your dinner turn out amazing!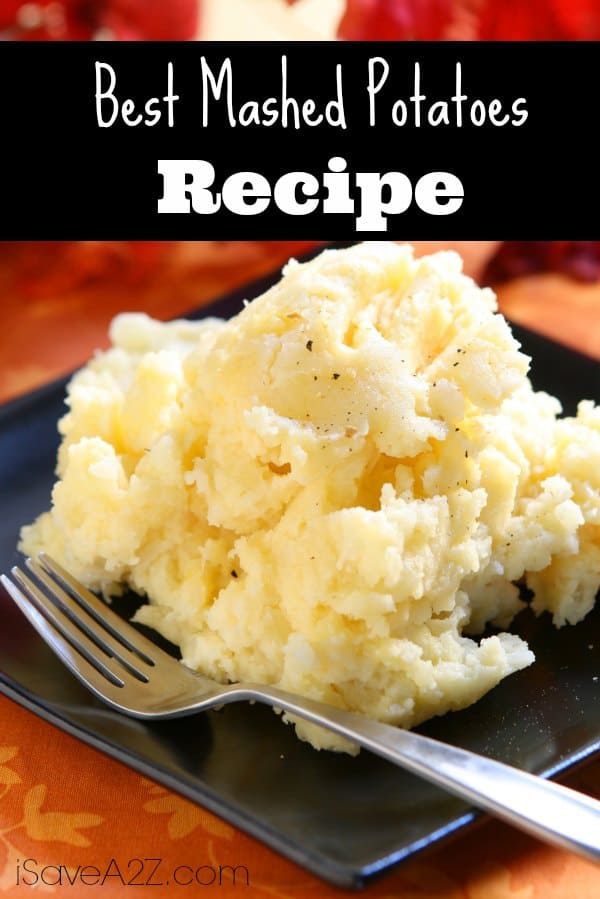 Best Mashed Potatoes
Ingredients
5

pounds

of Yukon Gold potatoes

1/2

a cup of butter

2

cups

of Parmesan cheese

1

cup

of chopped fresh chives

1 1/2

cups

of cream cheese

1

pinch

of salt and or pepper for taste
Instructions
Take a pot of water, and bring it to a boil. Add in your potatoes, and cook until tender. Make sure you don't cook it too long or it will get firm. Drain and return to the stove over a low heat. Leave to dry for 1 or 2 minutes.

Add in your butter, Parmesan cheese, cream cheese, chives, garlic, salt, and pepper here. Use a potato masher, or a convenient utensil to mash the potatoes until they are smooth. Once done, the potatoes are ready to serve.
Nutrition facts are provided as a courtesy.