Indian Sweet Dish Recipe
Check out our new Indian Sweet Dish Recipe! Also known as Gujarati Shrikhand, this recipe will show you how to make a delicious Indian yogurt! If you're looking for something new to try, then don't let this opportunity pass you up! The recipe below will bring you step by step into making this delicious Indian Sweet Dish Recipe! If you like this recipe, then you may want to try out some of our other great desserts! Like our Pudding Filled Cupcakes, our Chocolate Banana Smoothie Recipe, our Homemade German Chocolate Cake Icing Recipe, and even our Tapioca Pudding Recipe too! If you still need more desserts, check out our archives!
Maybe you are looking for some more Indian desserts? There is no need to worry! Check out this neat little cookbook that is dedicated to Indian desserts completely! This cookbook contains 46 different recipes, all unique Indian dessert recipes that you will be sure to enjoy exploring! Check it out if you would like!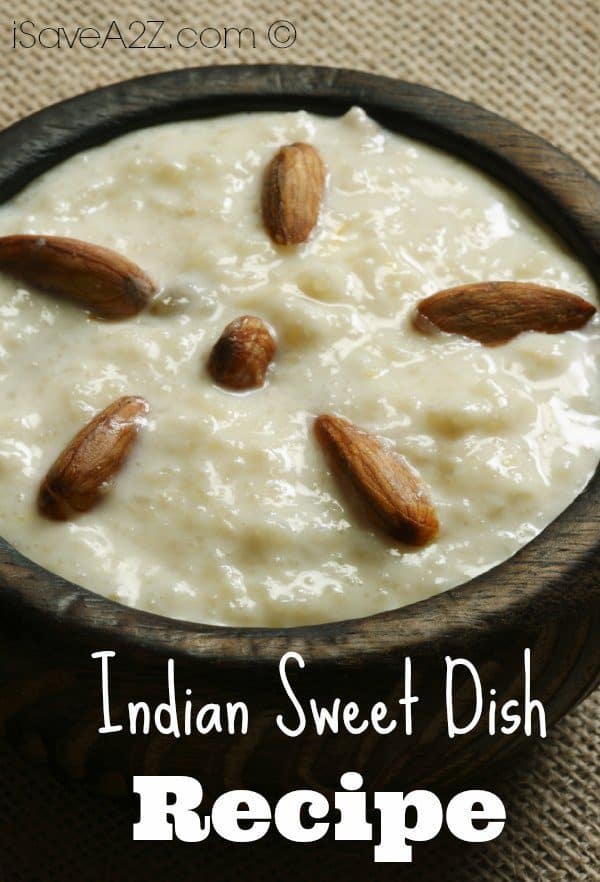 Indian Sweet Dish Recipe
Ingredients
6

cups

of plain yogurt

2

large pinches of saffron threads

2

tablespoons

of warm milk

4

cups

of confectioners' sugar

1

teaspoon

of ground cardamom

1/4

cup

of chopped pistachio nuts

2

drops of yellow food coloring

optional
Instructions
Take cheesecloth and tie a sheet of it over a large bowl. Pour yogurt onto this cheesecloth and refrigerate for 2 to 3 hours to let it drain. Press yogurt firmly with a spoon to let out any excess liquid. Any yogurt left should be thick. Transfer to a clean bowl.

Take the saffron threads and soak in warm milk for 10 minutes before stirring into the yogurt. Add your sugar, pistachio nuts, and cardamom here too. Stir food coloring if using, and refrigerate until completely chilled, about 1 hour.
Nutrition facts are provided as a courtesy.