Tapioca Pudding Recipe
If you're looking for another one of our fantastic dessert recipes, then you may want to check out our amazing Tapioca Pudding Recipe!  If you're a fan of tapioca pudding, then this recipe will be sure to please! Now instead of buying your packaged tapioca pudding at the store, you can make your very own tapioca from your very own kitchen! If you like this recipe, and you're looking for more dessert recipes, then check out our neat Chocolate Chip Pudding Cookies!
Looking for some other great Pudding recipes? Then you will find this cookbook quite useful! This cookbook is full of recipes that include anything from pudding itself, to pudding cakes, parfaits, pies, and even some delicious pops! So if you happen to be looking for a recipe that could fit in any of those categories, you should definitely check it out!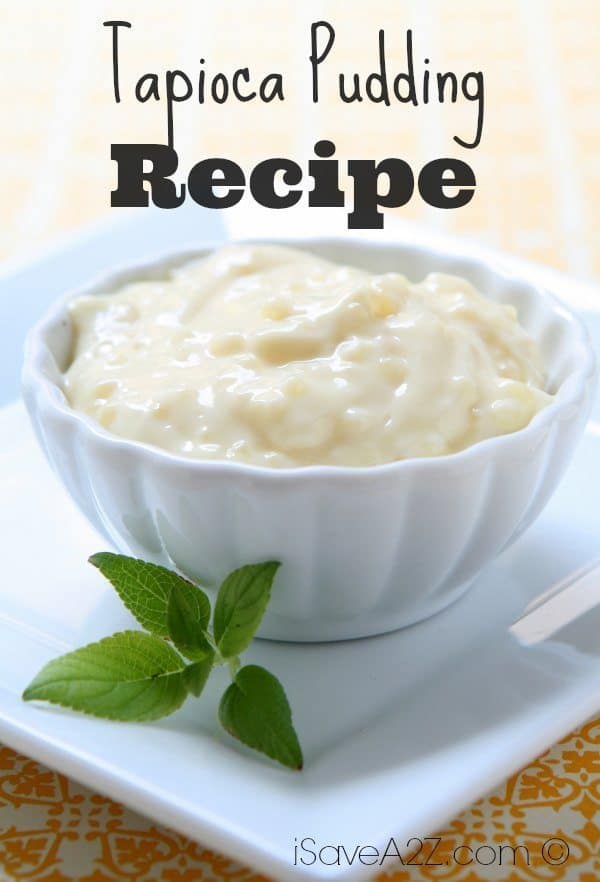 Tapioca Pudding
Instructions
Take a medium sized saucepan, and mix together your milk, tapioca, sugar, and salt. Stir.

Take this mixture to a boil over a medium heat and be sure to stir occasionally. Reduce the heat to low, cook and stir for 5 more minutes.

Take 1 cup of the hot milk mixture and whisk into the beaten eggs, 2 tablespoons at a time. Stir the egg mixture back into the tapioca now, until it is well mixed. Bring the pudding to a simmer over medium low heat and stir for 2 minutes longer, or until the pudding is thick enough to evenly coat a metal spoon. Remove the pudding from the heat, and now you can stir in the vanilla. Serve hot, or pour into serving dishes and refrigerate for later.
Nutrition facts are provided as a courtesy.