Orange Crush Frosting Recipe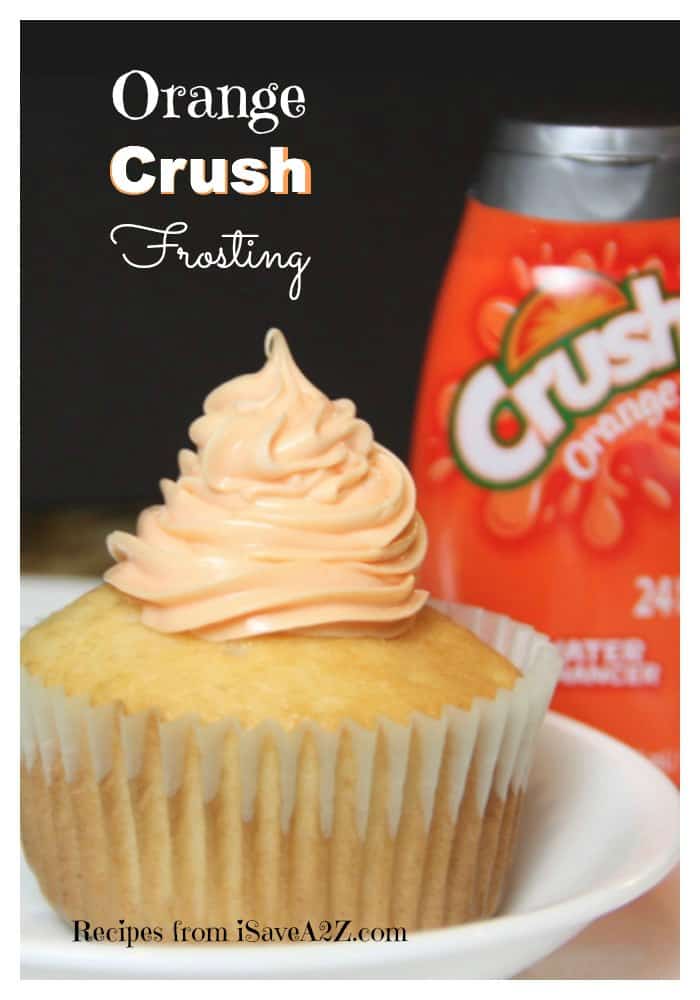 Orange Crush Frosting Recipe
By Jennifer Garza, iSaveA2Z.com,
I'm a huge fan of Orange Crush so I just attempted to make some Orange Crush Frosting! It turned out amazing! The liquid Orange Crush Drink flavoring really adds a nice flavor to regular plain vanilla frosting!  In fact, Kool-aid also makes amazing flavors in a liquid form that can also be used in frosting.  I encourage you to experiment with your favorite flavors!  Head over here to get an amazing fluffy frosting recipe too.
Ingredients:
– 1 Liquid Orange Crush Drink Flavoring
– Cupcakes already made. Try this recipe here.
– Confectioners sugar
Prep Time: 5 minutes
Cook time: 0 minutes
Yield: 1 Servings
Instructions for the Orange Crush Frosting:
To make Orange Crush frosting you simple add a little squirt to vanilla frosting and mix it. If the frosting becomes too watery just add a little bit of confectioners sugar to offset the liquid. Voila! That's it!
You might also like these cupcake recipes too:
Easy Reese's Peanut Butter Cupcakes
Red Velvet Cupcakes with Cream Cheese Frosting

Over 50+ Best Dessert Recipes EVER