Kool-Aid as an Instant Dish Washer Cleaner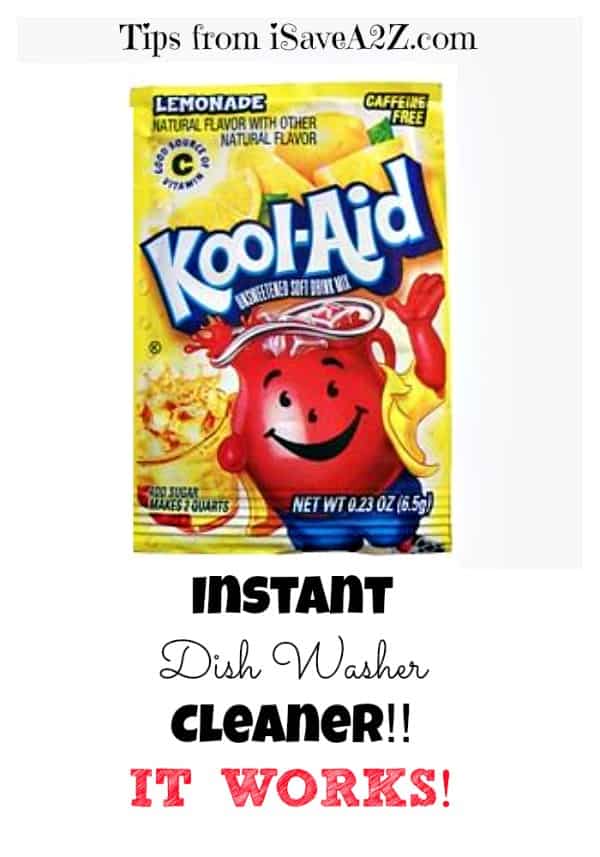 Kool-Aid as an Instant Dish Washer Cleaner
I bet you didn't know that you could use Kool-Aid as an Instant Dish Washer Cleaner did you?!
Here's the trick though, only the Lemonade flavored Kool-Aid will do the trick.  It's loaded with acid that helps break down the hard water build up.  Simple add the whole packet to the detergent tray of your dish washer and start a full cycle.
It really does work!
Tip:  Only use the Lemonade flavor and make sure it's the small packet that isn't pre-made with sugar.
Check out some of our other helpful tips and tricks:
How to get rid of flying insects
Top 10 Copycat Cleaner recipes
Top 4 Ingredients you must have for homemade cleaners
How to Clean Hard Water Stains
Homemade Pest Control (perfect for ants, scorpions etc…)
10 Easy ways to clean a shower door