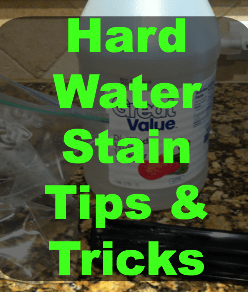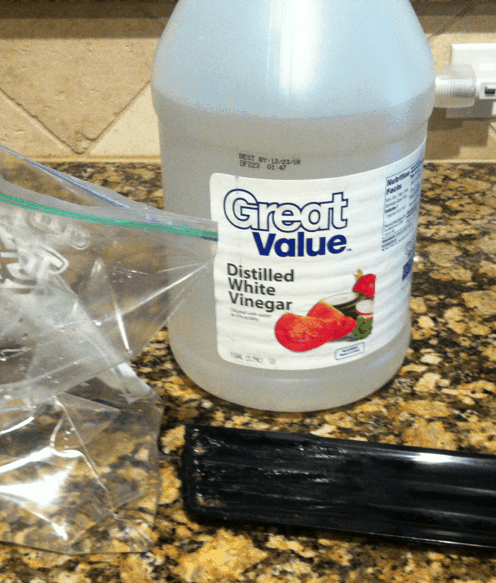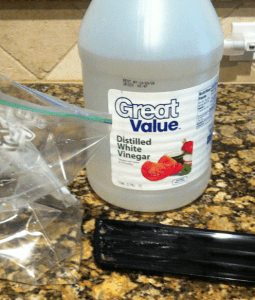 How to Clean Hard Water Stains
I've tried just about everything but I finally learned how to clean hard water stains the easy way.  Do you have hard water?  If you do, I just know you have the hard water stains!
Here's a trick I learned from my refrigerator repair guy!  What your are seeing in the photo above it my ice and water dispenser tray caked in that yucky white hard water stains!
All you have to do is soak the dispenser in a baggie filled with pure white vinegar and rinse!  Voila!  Hard water stains are gone!!!  Easy peasy!  All these years of scrubbing and all I needed was vinegar.  :-/
Just think of the possibilities too!  Does your shower head have hard water stains?  Simply remove it and soak it overnight!  That's it!
I tend to buy white vinegar by the gallons (as you can see in the photo above)!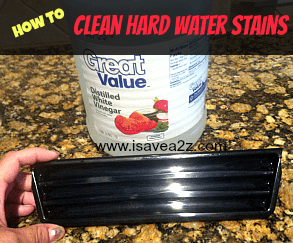 If you liked this post, be sure to check out 10 Tips to Clean Shower Doors