Keto Thumbprint Cookies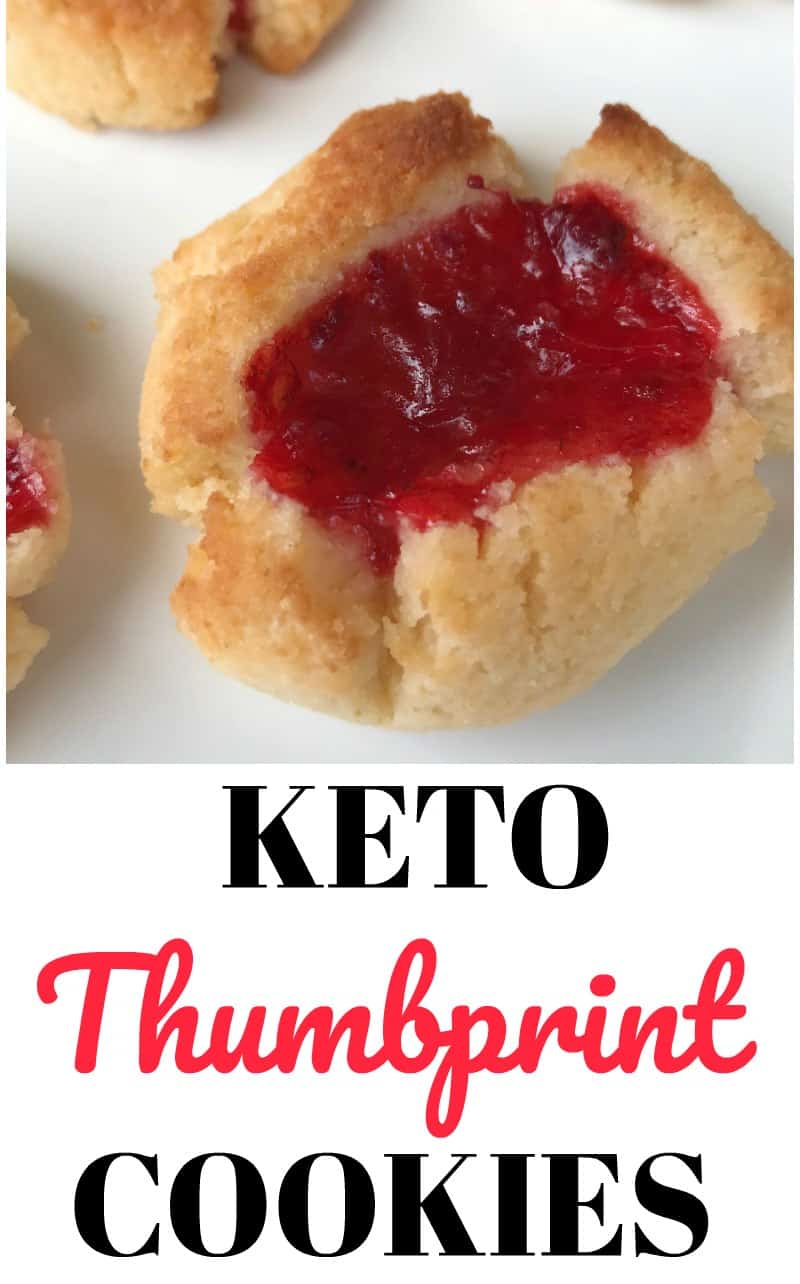 Whoa, guys!  You are not going to believe how amazingly delicious these cookies are!  OH MY WORD!
I get a bit excited about a recipe I have loved for a long time and make it keto friendly.  I Ketofied it, Y'all!
Now, first let me start off and say that I used Smuckers sugar-free strawberry jelly but you can use whatever sugar-free jelly you want to use for your cookies.  Or you can even make your own too.  I know that Smuckers is made with Splenda and it's not the most friendly sugar substitute on the market but I tend to bend the rules a bit over the holidays.  I don't go overboard and mess up my whole diet though.
These cookies are super easy to make and they make a huge batch too.  I made them for a small party we had at the house when we had a few friends over.  They couldn't even tell they were "sugar-free" cookies!
Keto Thumbprint Cookies Ingredients
1 cup coconut flour
6 tablespoons cream cheese
2 eggs
1 cup butter
1 cup Allulose
2 teaspoons vanilla extract
1 teaspoon baking powder
1/2 teaspoon salt
Optional: Smuckers Sugar-Free Jelly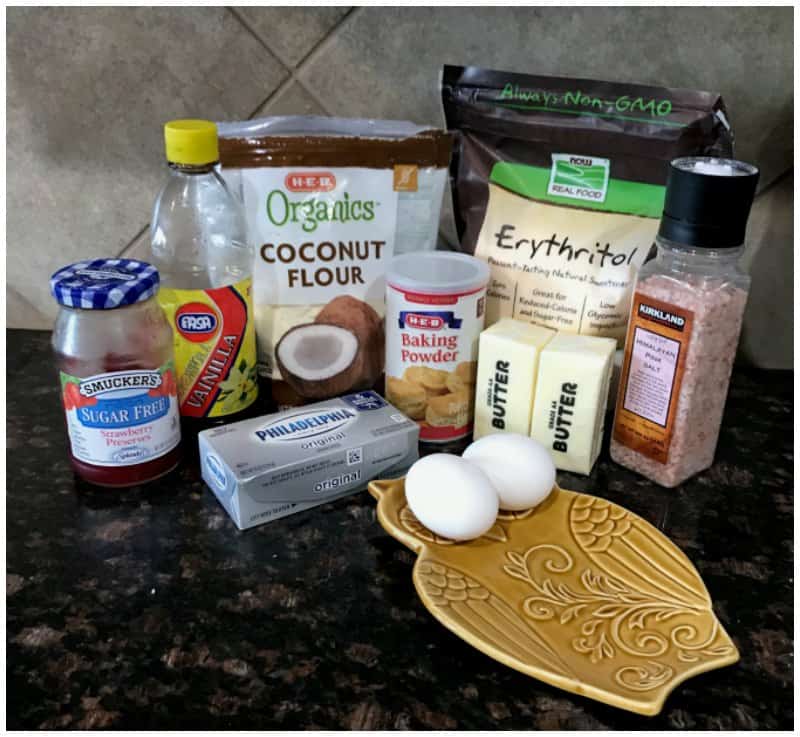 Keto Thumbprint Cookies Instructions
Preheat the oven to 325 degrees.
You want to start off this recipe by using butter and cream cheese that has been softened.  If you don't have time to leave it out ahead of time to allow it to get soft, you can place it in a microwave-safe bowl for about 10 to 15 seconds to allow it to get soft enough to work with.
Place the softened cream cheese and butter in a medium-size bowl.
Using a hand mixer, cream together the butter and cream cheese until it's smooth.
Add the erythritol and continue mixing it until it's well combined.
Add the eggs and vanilla extract.  Mix it until all ingredients are smooth.
Now add the remaining dry ingredients.
Mix it until the mixture forms into a dough.
Take a small teaspoon of the mixture and place it in your clean hands and roll it into a ball.  This recipe will make about 50 to 55 small cookies!
Place the cookie balls on to a cookie sheet lined with parchment paper or a silicone mat.  (I am hooked on silicone mats because cookies come out perfect every single time!)
Use your thumb and press down in the center of the cookie.
Optional:  Place a small amount of sugar-free jelly in the center of the thumbprint.
Bake them at 325 degree for about 15 minutes or until golden brown.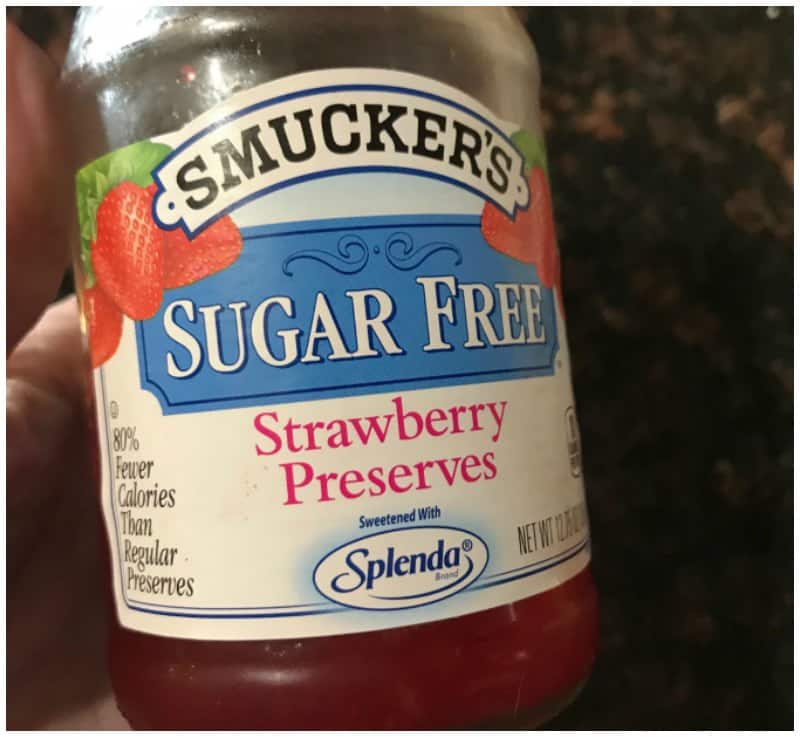 I made some of these cookies with s strawberry topping and some without.  I liked them both!
Here are a few photos we took while we made these delicious treats: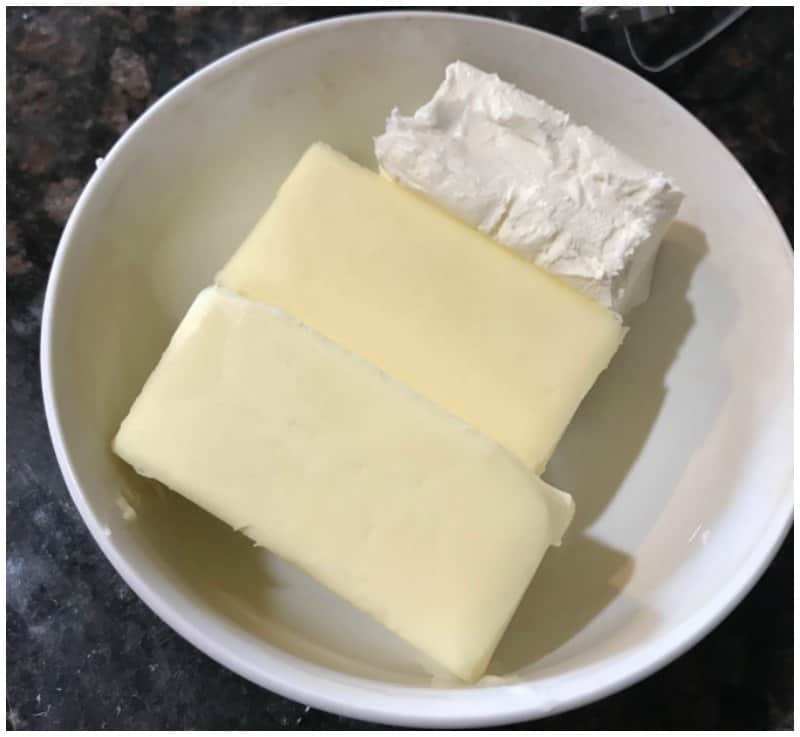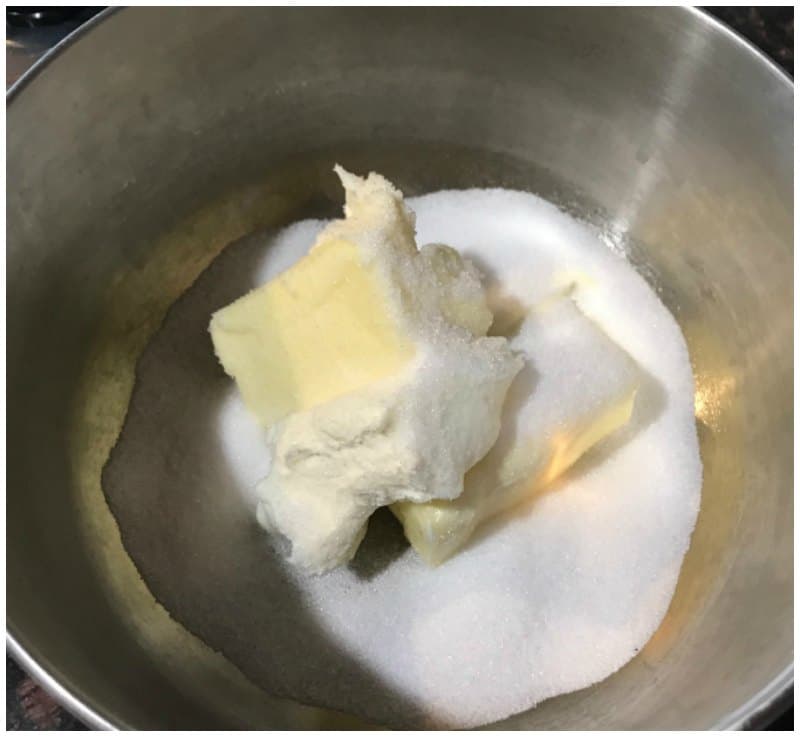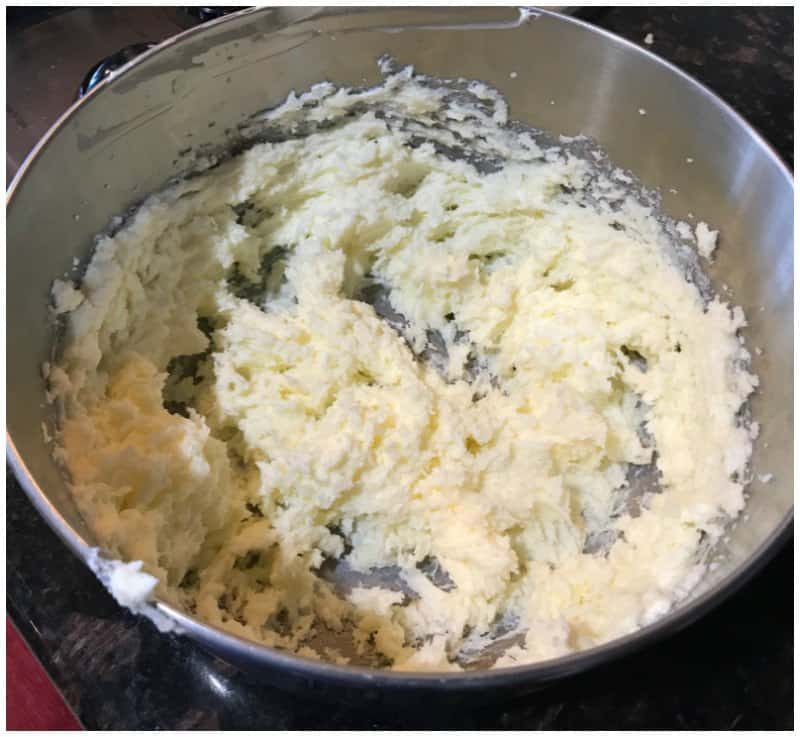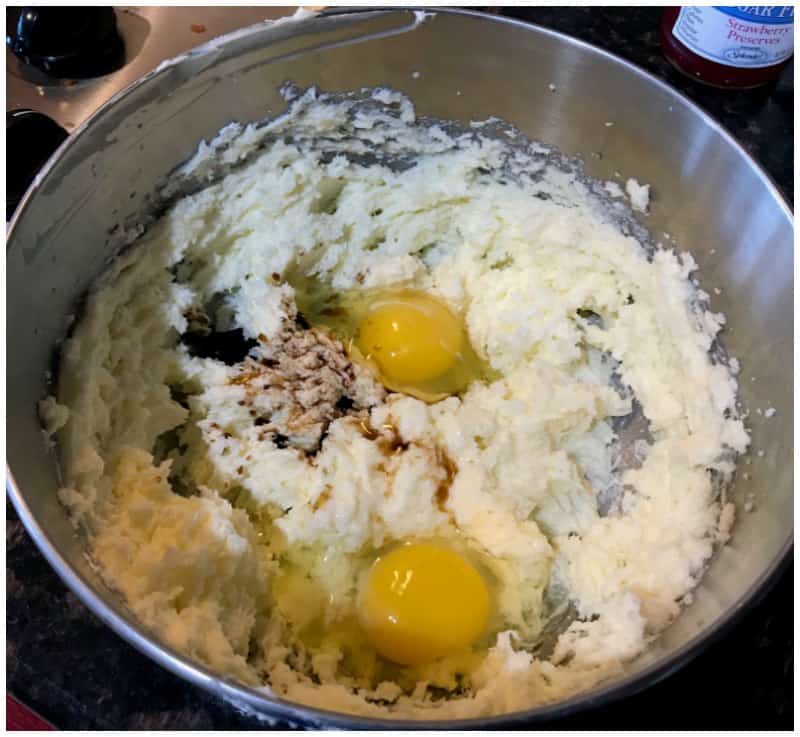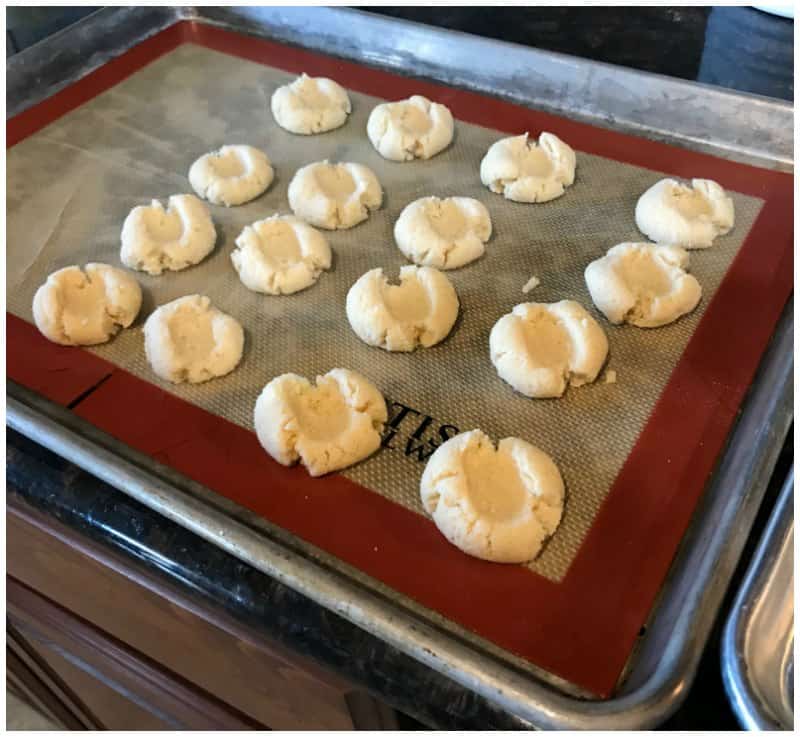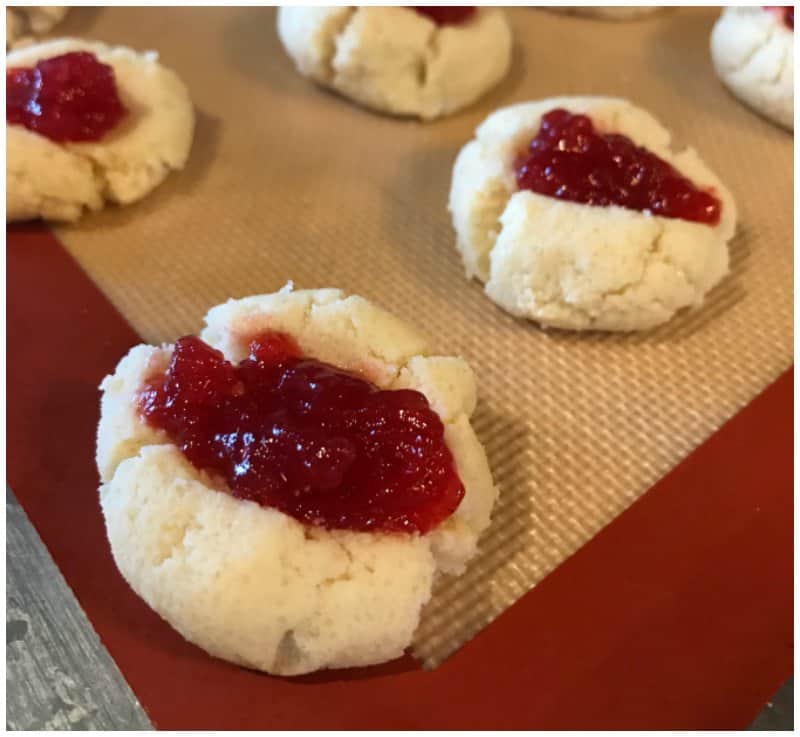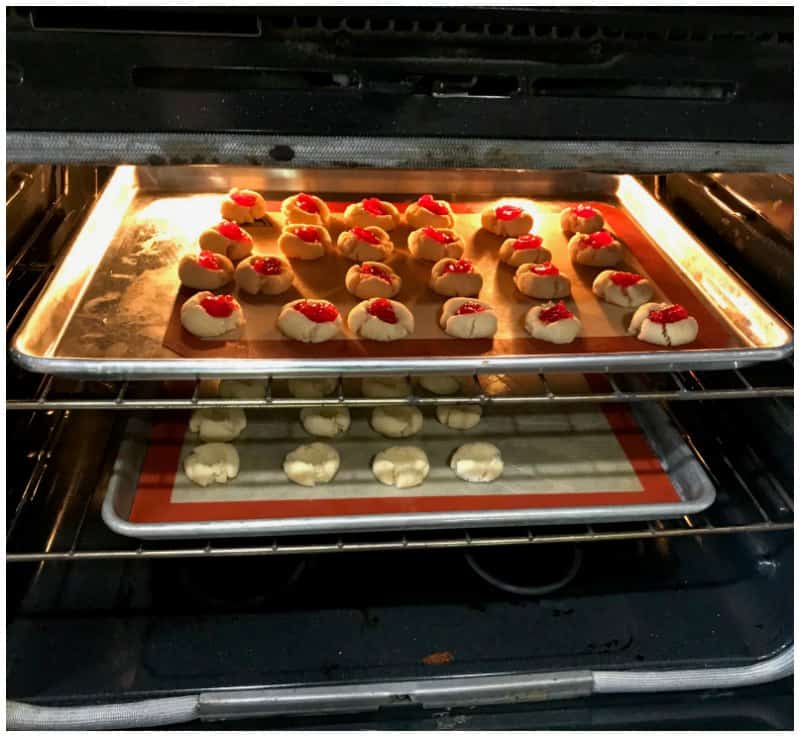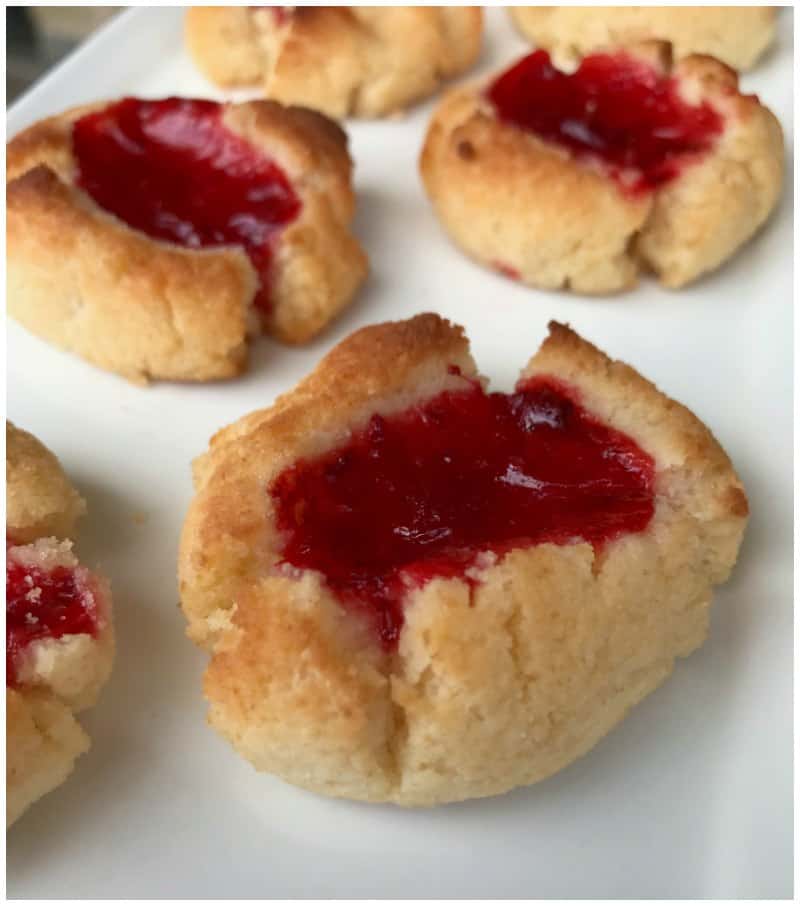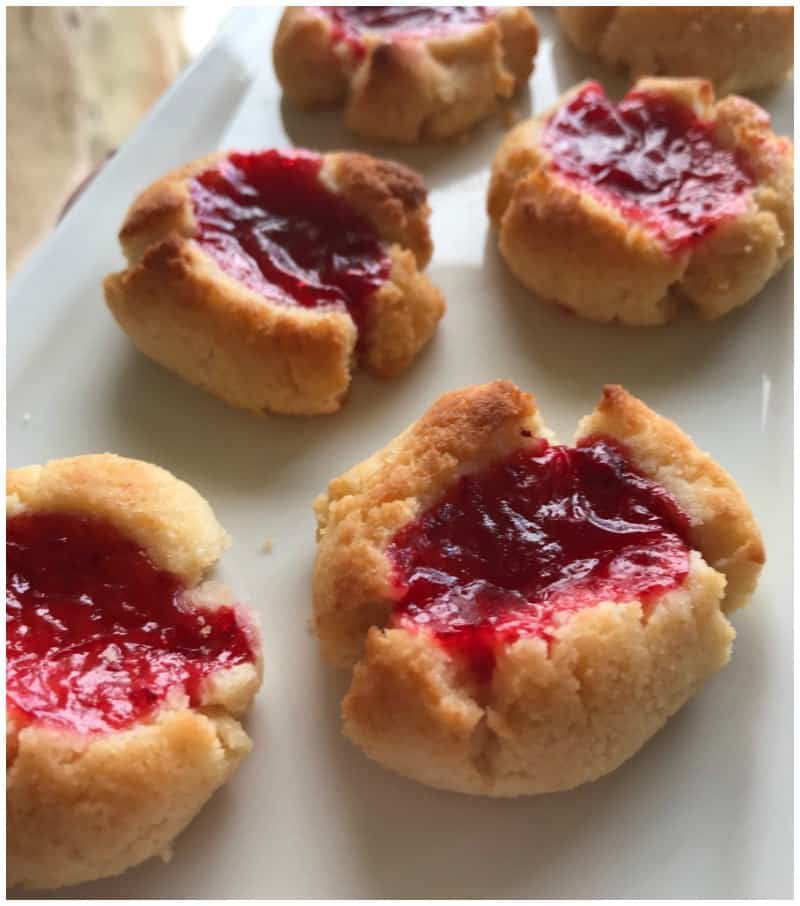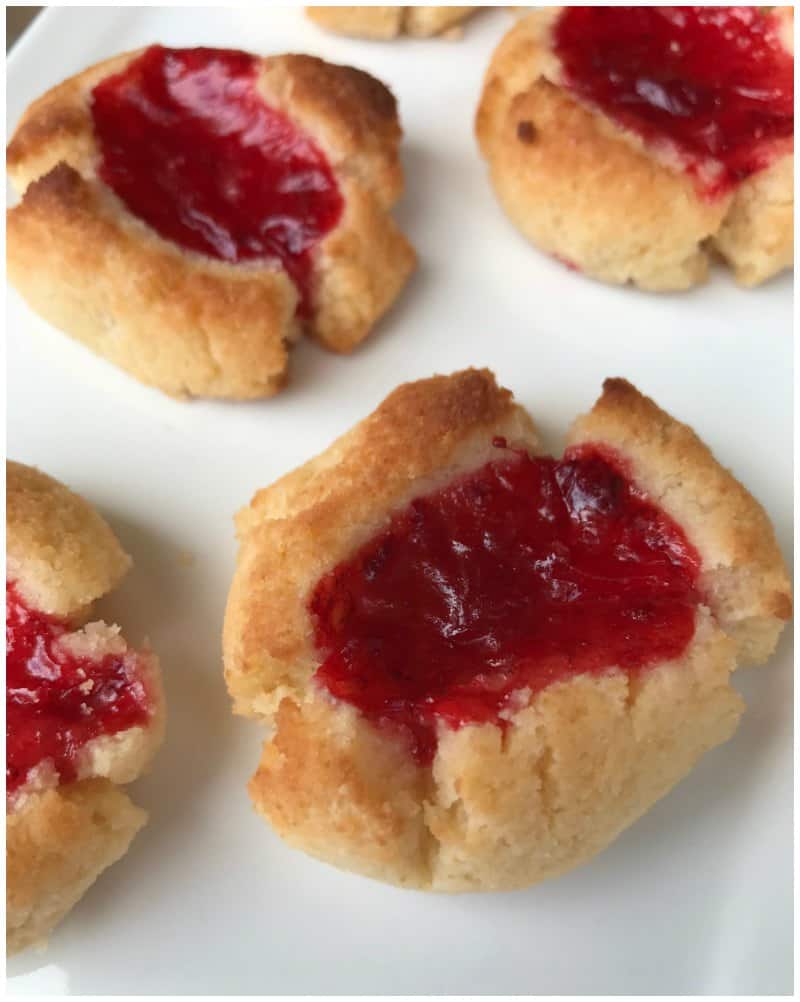 Don't forget to Pin It on Pinterest for later!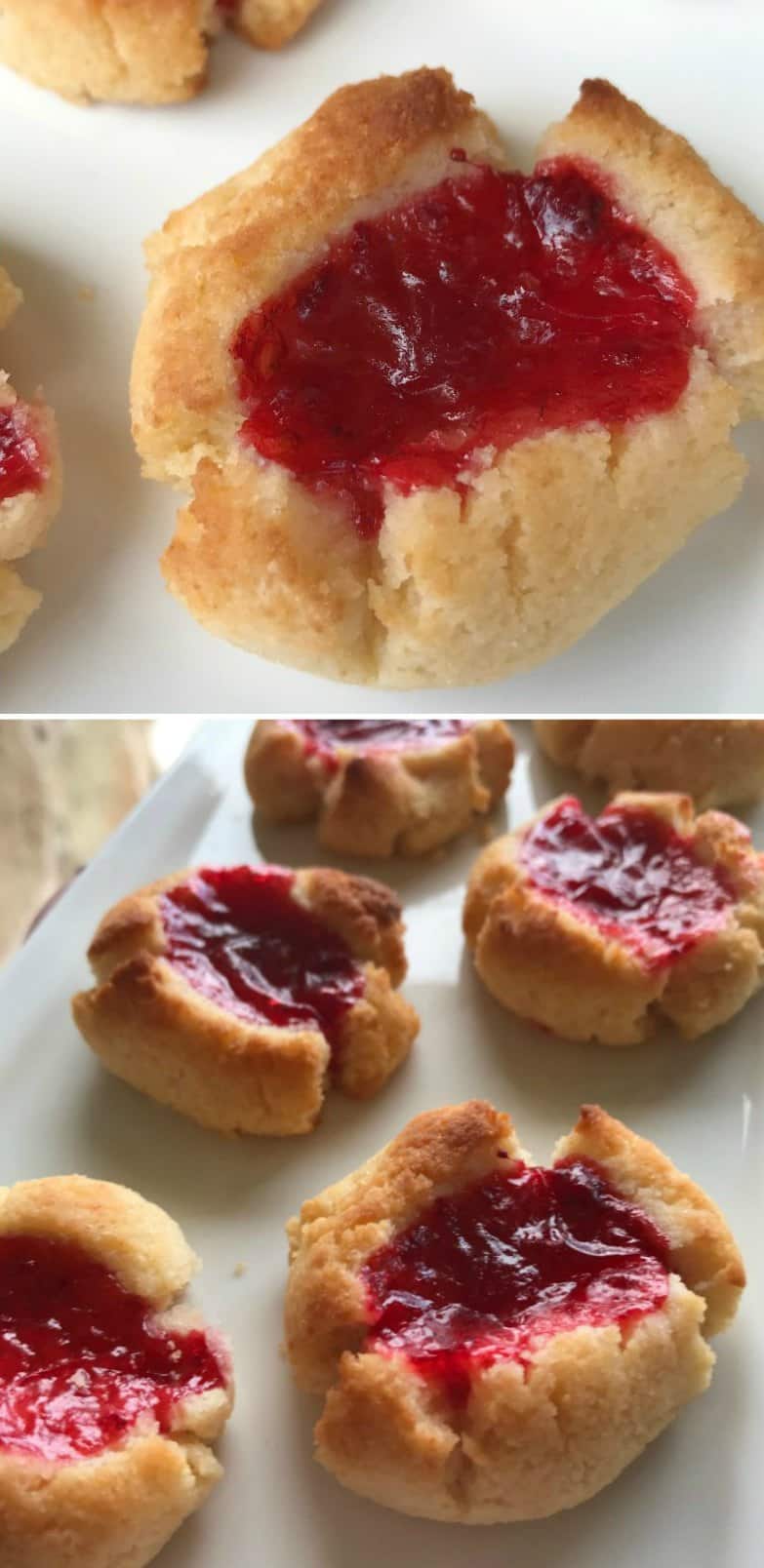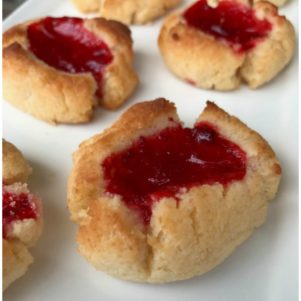 Keto Thumbprint Cookies
Instructions
Preheat the oven to 325 degrees.

You want to start off this recipe by using butter and cream cheese that has been softened. If you don't have time to leave it out ahead of time to allow it to get soft, you can place it in a microwave-safe bowl for about 10 to 15 seconds to allow it to get soft enough to work with.

Place the softened cream cheese and butter in a medium-size bowl.

Using a hand mixer, cream together the butter and cream cheese until it's smooth.

Add the erythritol and continue mixing it until it's well combined.

Add the eggs and vanilla extract. Mix it until all ingredients are smooth.

Now add the remaining dry ingredients.

Mix it until the mixture forms into a dough.

Take a small teaspoon of the mixture and place it in your clean hands and roll it into a ball. This recipe will make about 50 to 55 small cookies!

Place the cookie balls on to a cookie sheet lined with parchment paper or a silicone mat. (I am hooked on silicone mats because cookies come out perfect every single time!)

Use your thumb and press down in the center of the cookie.

Optional: Place a small amount of sugar-free jelly in the center of the thumbprint.

Bake them at 325 degree for about 15 minutes or until golden brown.
Nutrition
Serving:
1
cookie
Calories:
44
kcal
Carbohydrates:
1.2
g
Protein:
0.4
g
Fat:
4.5
g
Cholesterol:
18.4
mg
Sodium:
30.9
mg
Fiber:
0.1
g
Sugar:
0.2
g
If you are looking for more Keto snack ideas, I highly suggest you look at the Top 10 Keto Snacks article here! It's an excellent list of great ideas.