Self-Cleen ST3: New Revolutionary "Anti-Cleaning" Product!!
Self-Cleen ST3: New Revolutionary Anti-Cleaning Product
Have you heard of Self-Cleen ST3 yet? I myself was just introduced to it because an iSave reader told me about it after I posted a comment about how hard it is to get my bathroom shower doors to stay clean! I can't stand cleaning and I am always looking for ways to make it easier. I am also frugal so the thought of hiring someone on a weekly basis sounds amazing but just not in the budget for me. Can you relate?
I was so impressed by the level of excitement this reader had for this product! It made me reach out to SelfCleen.com just to ask why this product was so different from the rest. The owner agreed to send me some product so that I can test it out for myself in exchange for a completely honest review (good or bad)! Mission accepted!
If you've been a reader for a while you already read the post I wrote about the Top 10 ways to clean your shower after I found out the shaving cream trick. I don't just put any product on that list either.   It's my "trusted product" list of all the products that really do work.  I'm always looking for the best ways to clean the shower with little or no effort. I swear I'm not lazy, but rather efficient! lol!
How would you like it if I told you this coating product is green, biodegradable, and environment friendly?!  What if I also told you that you would never have to buy stainless steel cleaners or polishes again?  What if I told you it was fingerprint resistant too?!!
What exactly is Self-Cleen ST3?
Self-Cleen ST3 is a spray on (non-stick) self cleaning "Patented Formula" coating.  This coating is the technological solution to scrubbing and deep cleaning bathrooms!  It protects against hard water deposits, oils, soap scum and contaminants.  (In my own words, it creates a barrier against all the reasons we clean our shower!)
What can I use Self-Cleen ST3 on?
It's intended for the shower, toilet, tube & tiles!  You can also use it on all of your "kitchen surfaces", stainless steel appliances and even vehicle wheels too!
Bathroom sink and mirror:
The first thing you will notice is that you have never seen chrome faucets, fixtures and mirrors shine and sparkle like they do when coated with Self-Cleen ST3; everything wipes off with a damp cloth.
You will notice the water repelling action every morning and night and you will love the way that the spittle and splashes on the mirror wipe off with a dry cloth with no streaking.
Glass Shower Doors and enclosure or tub and tub surround:
The Shower Glass will look Amazing right away.  You will be waiting around for months to try to see the tub, tub surround, tile & grout etc. get dirty enough to wipe it off with some white vinegar.
Kitchen Sink:
If you have a kitchen sink that gets dingy and stained, then by all means clean it good and coat it.  You will be so happy you did.
Stainless Steel Appliances:
If you have Stainless Steel appliances in your kitchen – then you can eliminate all the cleaning and SS Polishing by coating them.  It's the way that Stainless-Steel is supposed to be enjoyed.
Just remove the existing SS Polish with Rubbing Alcohol prior to Self-Cleen Coating.
Kitchen or living room windows:
Clean it good then coat it to make it Crystal Clear and Reflective – you will be astounded!
– And if you have a little bit left, then clean and coat your Car's Wheels to repel Brake Dust and make them Shinier and Easy to clean of with a dry or wet rag.
The HARD part is deciding what to start coating first!
What is the process to use Self-Cleen ST3?
There is a simple 4 step process to applying this revolutionary product!  First, before you start, make sure the surface is really clean one last time before you apply it.  (This means you will have to clean your shower really good one last time!)  After you have a really clean surface you will:
1.  shake the bottle, then mist on part 1 and spray it on the surface
2.  Immediately mist on part 2 right after step 1
3.  Use the polishing towel that's included in the kit and swirl it together in a circular motion.
4.  Finally, wipe off the excess and you're done!
Important Notes about Self-Cleen ST3:
Repels water
Repels Lime scale
Inhibits bacteria growth
Resists Mold/Mildew
Beautifies surfaces
Up to 6 months protection (then apply another coat)
Here's what I learned about Self-Cleen ST3:
Self-Cleen ST3 is a Non-Toxic and Biodegradable product. More importantly Self-Cleen ST3 has Antimicrobial & Antifungal properties for more sanitary home surfaces. This means this product does not rinse down the drain, does not leave any residue and it's a green cleaning product!
Self-Cleen ST3 goes beyond Green Cleaning to Protect Families against the typical unchecked Bacteria and Fungus Growth in most homes. These disease-causing organisms cause as much adverse health effects (or more) than the toxins from non-green cleaning products!
Self-Cleen ST3 has a deal for you!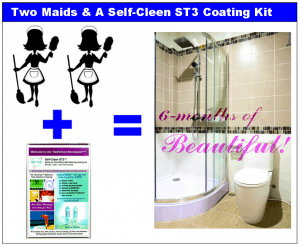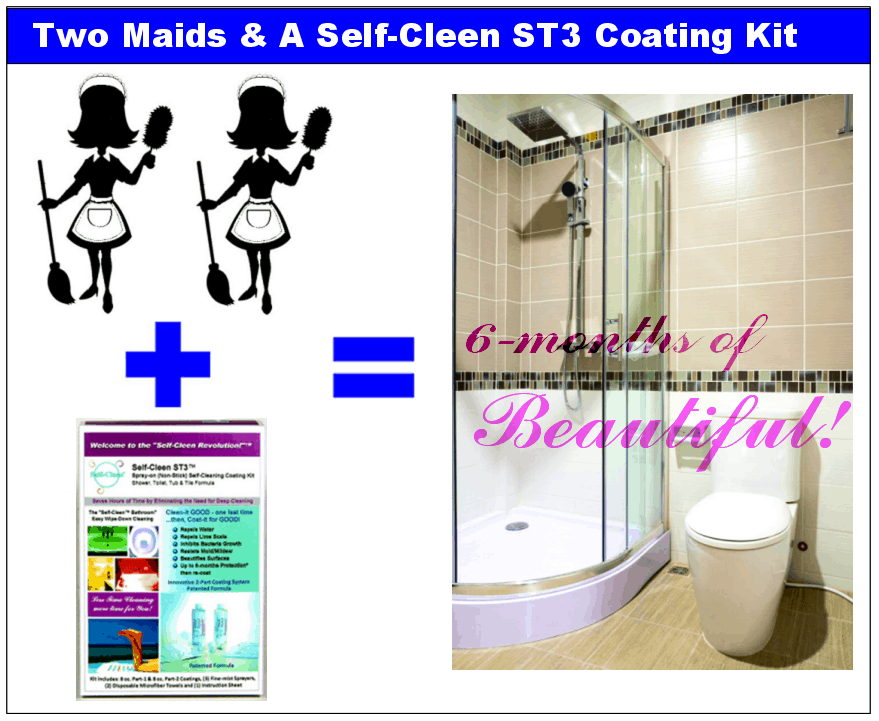 Self-Cleen ST3 has a special packaged deal that includes a Molly Maid Gift Certificate and a Self-Cleen Coating kit to give you one heck of a deal!  I did this option and I'm so very glad I did!  You can get one really good deep cleaning from the Molly Maid professionals and a Self-Cleen ST3 kit package for only $124.95!  See the full deal here.
This will get you the one last deep cleaning you need before you apply the special coating which provides 6 months of No-Scrubbing and beautiful surfaces!  And guess what?!! It's worth every penny!   Just think of all the cleaning products you buy and all the time you spend scrubbing every week!  This is a huge money saving opportunity!
If you prefer to do the deep cleaning yourself, you can also just purchase the kit.  Your first kit is only $19.95 and you can grab one here.
Now, if you love the product as much as I do (and I know you will!) then you may want to grab the 2 for 1 special where you get 2 Self-Cleen St3 Coating kits for only $39.95! Grab this deal here.
I'm not surprised to learn Self-Cleen ST3 was hand picked for a Celebrity Event to honor the American Music Awards in November.  I'm told the celebrities were very excited about the product's Antimicrobial and Anitfungal properties for protecting their health of their familes.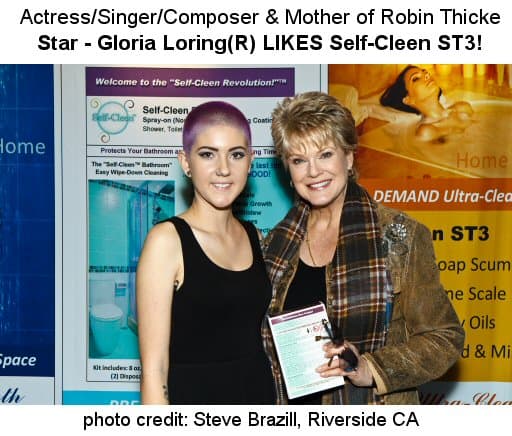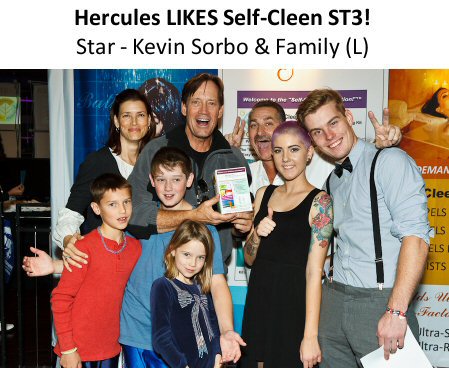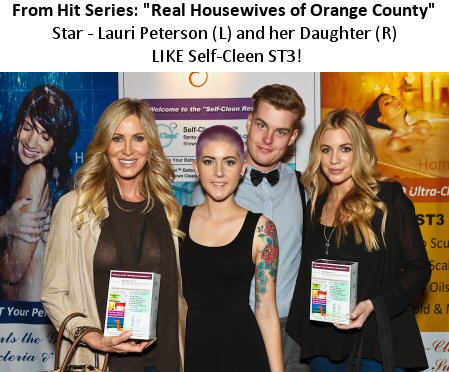 My Review:
I opted for the Molly Maid deal!  Let me first off disclose that I have never, ever in my life used a maid service before this experience.  I used my Molly Maid gift certificate and left the hard work to the professionals who do it best.  I'm not sure why, but I had an overwhelming amount of guilt for someone else cleaning my house.  Have you ever had that or am I the only crazy one?
The guilt quickly subsided when my youngest asked me to go outside and jump on the trampoline with her.  I was thinking to myself, you mean I can have professionals come deep clean my house while I spend quality time with my daughter?  Oh yeah buddy, I could so get used to this!!!  We jumped and jumped until we wore ourselves out and eventually snuggled while still outside on the trampoline!  I will always cherish these moments!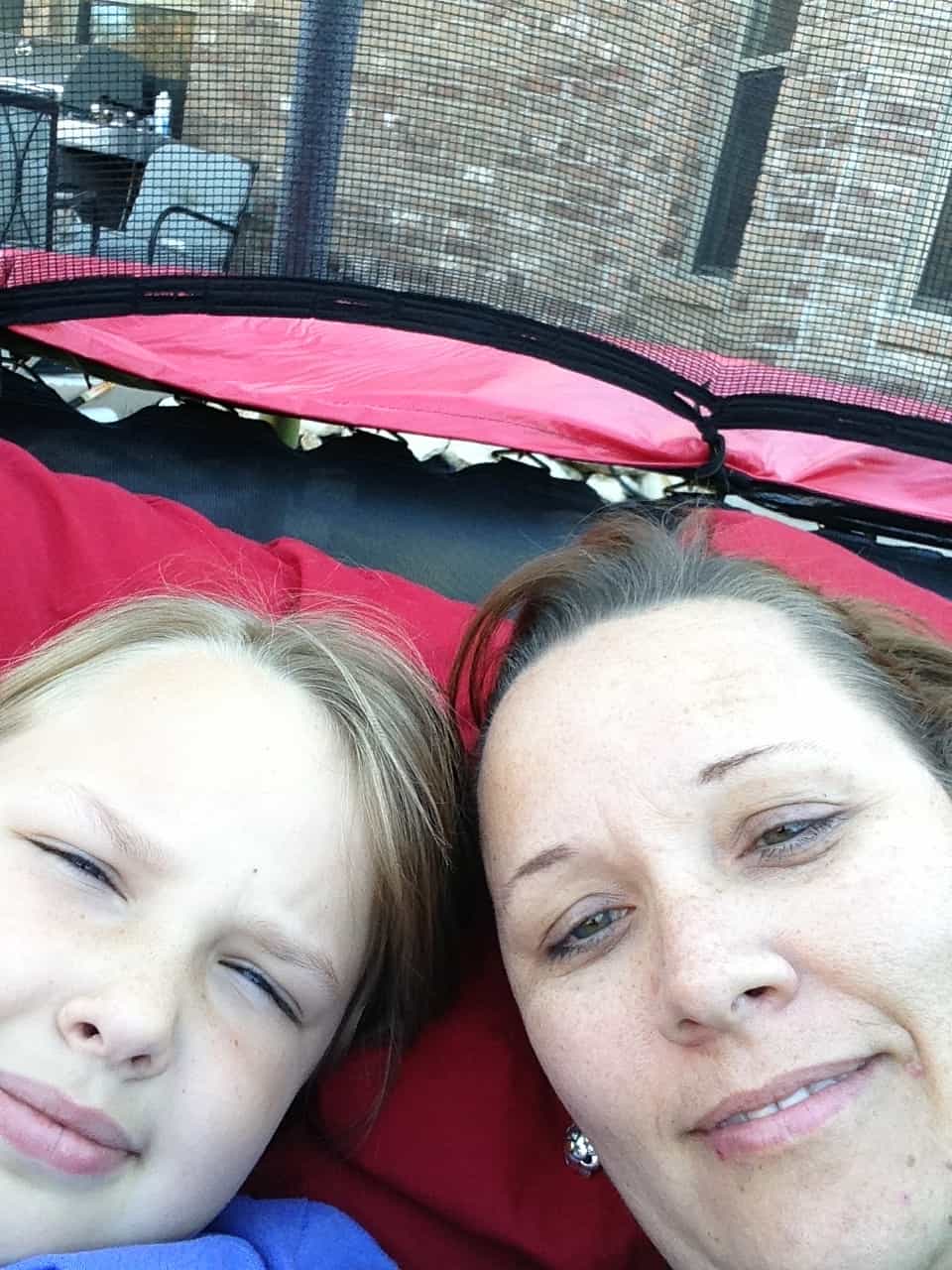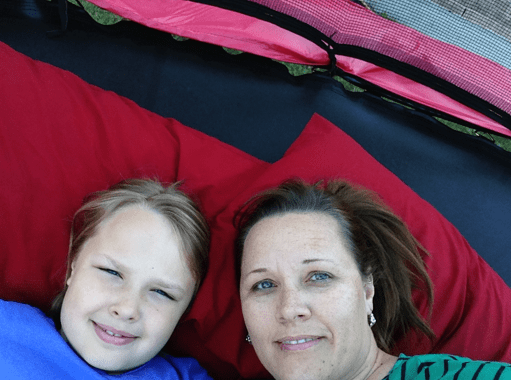 After Molly maid deep cleaned I used the Self-Cleen ST3 kit as directed.  Actually, hubby helped.  We coated almost everything we could with this amazing stuff!  Showers, stainless steel, mirrors, car wheels etc…
I did notice an odor from the products but nothing worse than the vinegar or rubbing alcohol smell that I am already used too.  The fact it was Non-toxic was very relieving too.  I've sprayed some serious chemicals in my shower and thought for sure that it couldn't be good for my health.
After a few days of using the shower I noticed  a few little white dots.  I thought OH NO it didn't work!  We live in Texas and I swear we have the hardest water anywhere!  I placed my finger on the dot and it wiped right off!  "NO WAY" I thought!  I would usually be using my finger nail to scrub the hard water stains or some tough scrubbing tool with a huge amount of elbow grease behind it to get these spots off but nope, this just wiped right off!  This alone was worth it!
It worked on everything else mentioned above too!  I've got to tell you about two more reasons I really like this stuff!  The fingerprint resistant stainless steel.  If you have little ones you know what I mean.  It works!  It really works!!!  I love the look of stainless steel but I hate the maintenance behind keeping it clean and shiny.  Problem solved!  Yay!
The last thing that I am super, duper excited about is my kitchen sink.  With all the food and gunk that goes into that sink, I just know it's a place for bacteria to grow.  I'm so relieved to know that I coated that sink and it will protect the growth of that yucky stuff we don't want!  I'm very picky about my kitchen sink.  I never let a dish towel sit there for very long and I don't use sponges for the bacteria growth reason.  This was huge for me!
I wished you could actually see and smell how clean and protected my house really is.  There's not a photo in the world that can give you the great feeling that I feel at this exact moment!  I did try to attempt to take some before and after photos to show you how this works but I swear, they don't do Self-Cleen ST3 any justice!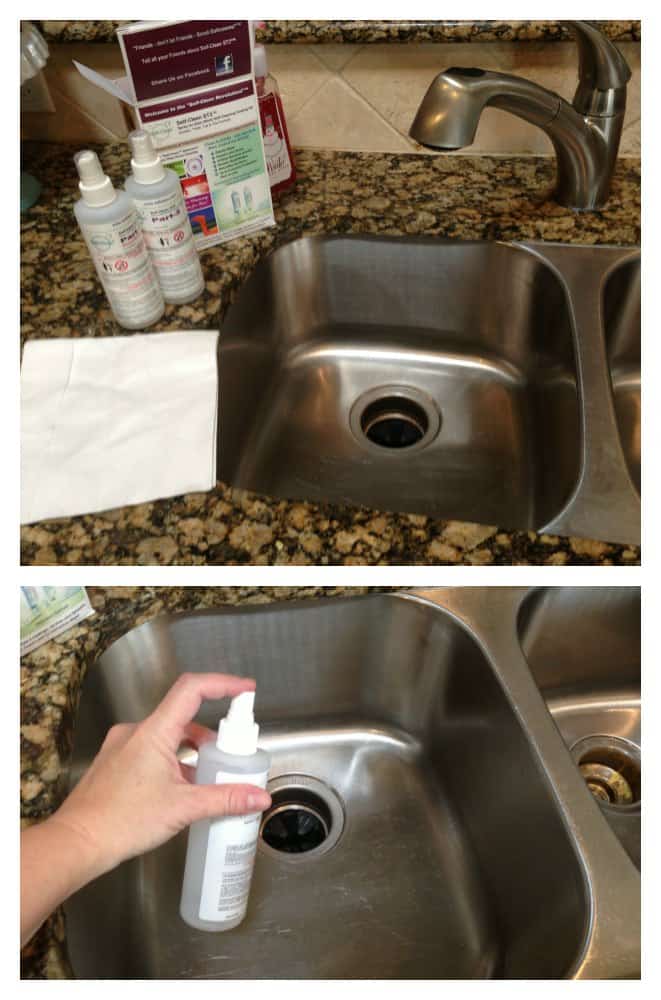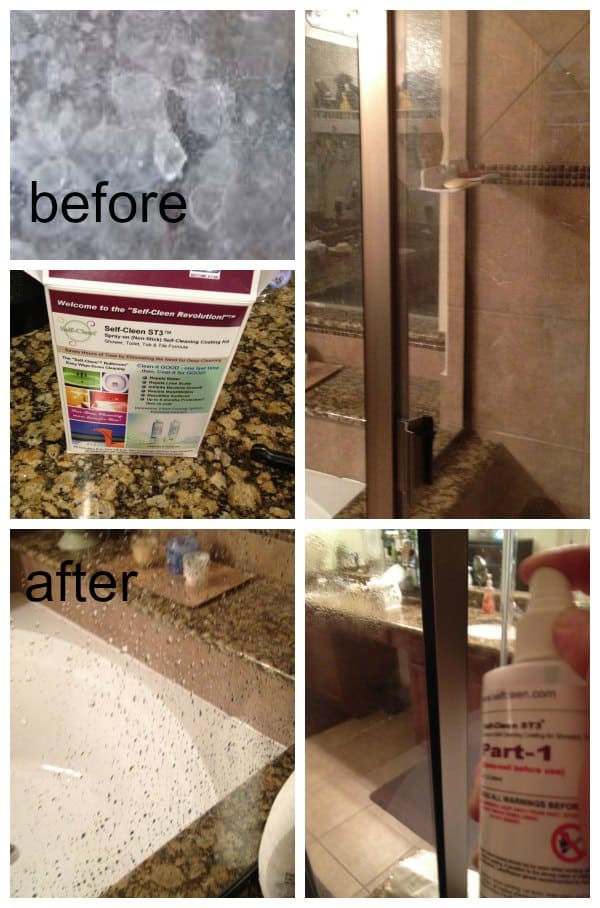 Find Self Cleen on Facebook here
Find Self Cleen on YouTube here