Sweetheart Brownie Bites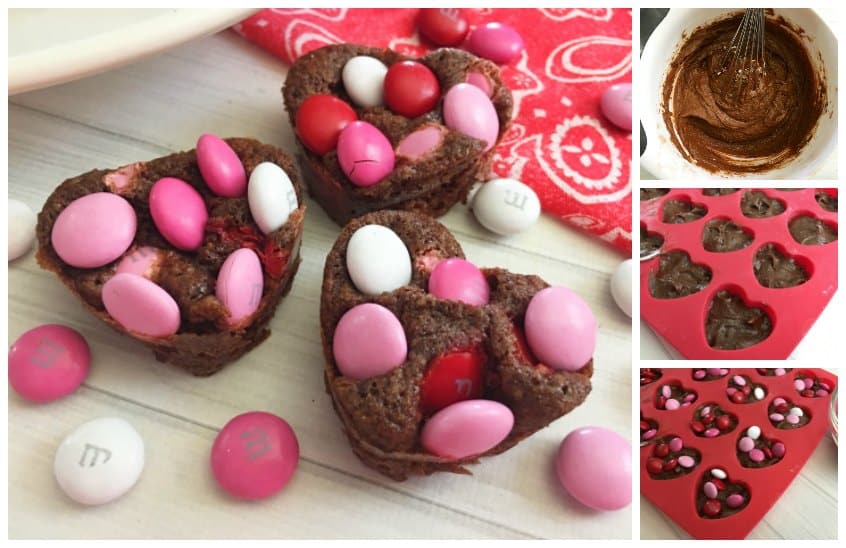 Sweetheart Brownie Bites are a perfect treat to make for your loved ones on a special day.  It's especially perfect for Valentine's day!
What better way to express your love than with a homemade treat?!  They do say a way to a man's heart is through is tummy and I would have to agree.   I've also made these for parties too!  They are always a big hit!  I love them because they are small bite size.  You don't have to worry about cutting the brownies out of the pan.  I prefer the corner pieces where the crust is a bit harder than the rest and every brownie in this recipe has the same amount of special crust!!!
Just be sure to grab the heart shaped silicone mold before you make these cuties.  There are so many to choose from!  I used the Wilton Heart Shaped Silicone Mold here.
Oh and don't forget your pink colored M&M mix!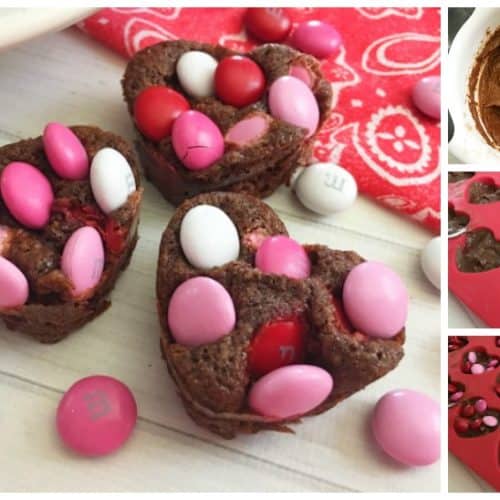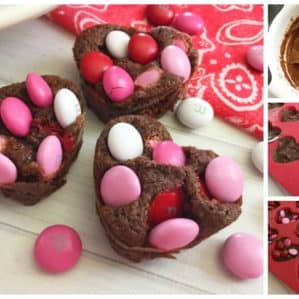 Sweetheart Brownie Bites
Instructions
Preheat your oven to 350°

In a large mixing bowl beat your butter and cocoa powder together

In a separate bowl, whisk your eggs, sugar, and vanilla extract and mix into your butter mixture

Then mix in your flour and baking powder

Spoon your batter into your baking molds filling each heart only half full

Top each heart with about 5-6 M&M's

Bake for 10-12 minutes, then press a few more M&M's onto each heart brownie

Let partially cool, stretch the sides, and press up carefully onto the bottom of each heart to remove your brownie bites
Nutrition facts are provided as a courtesy.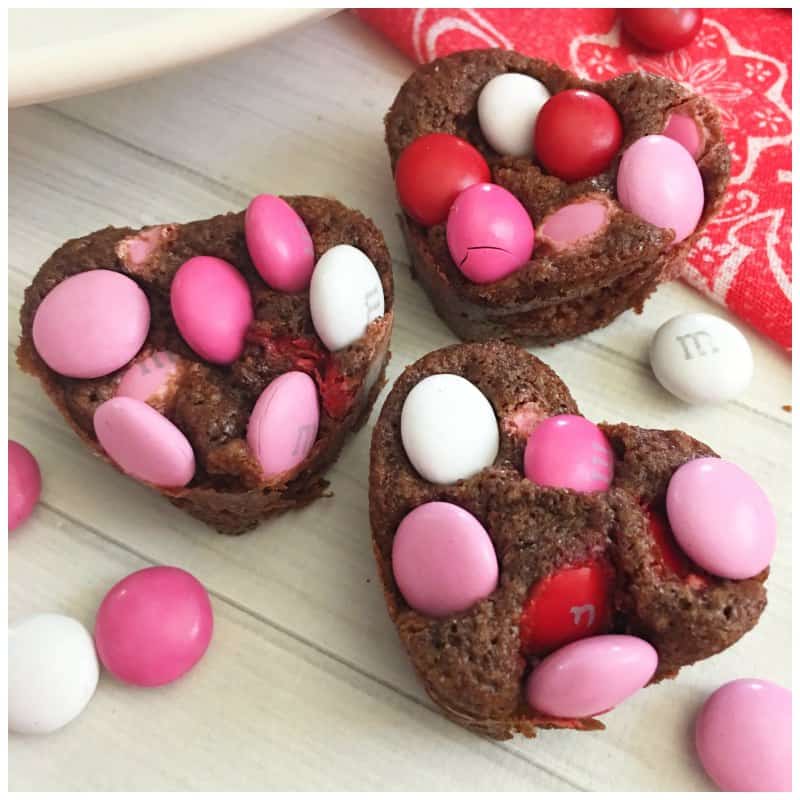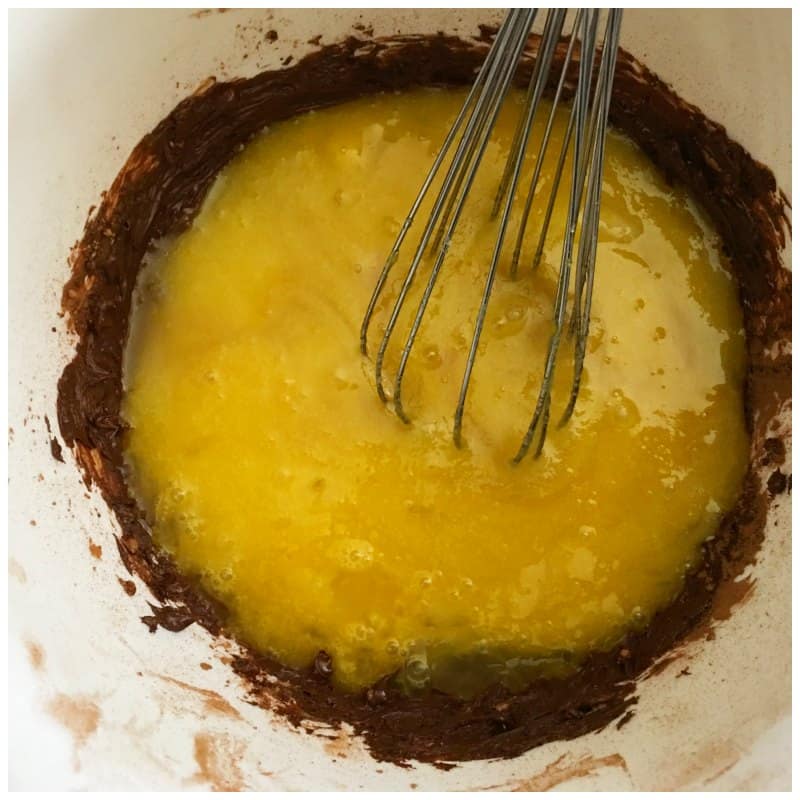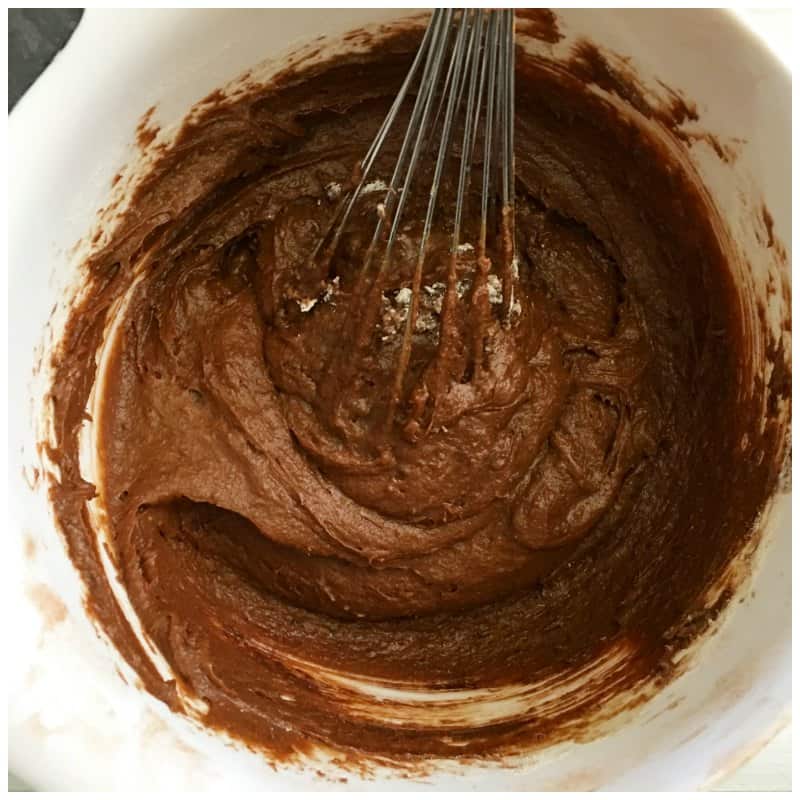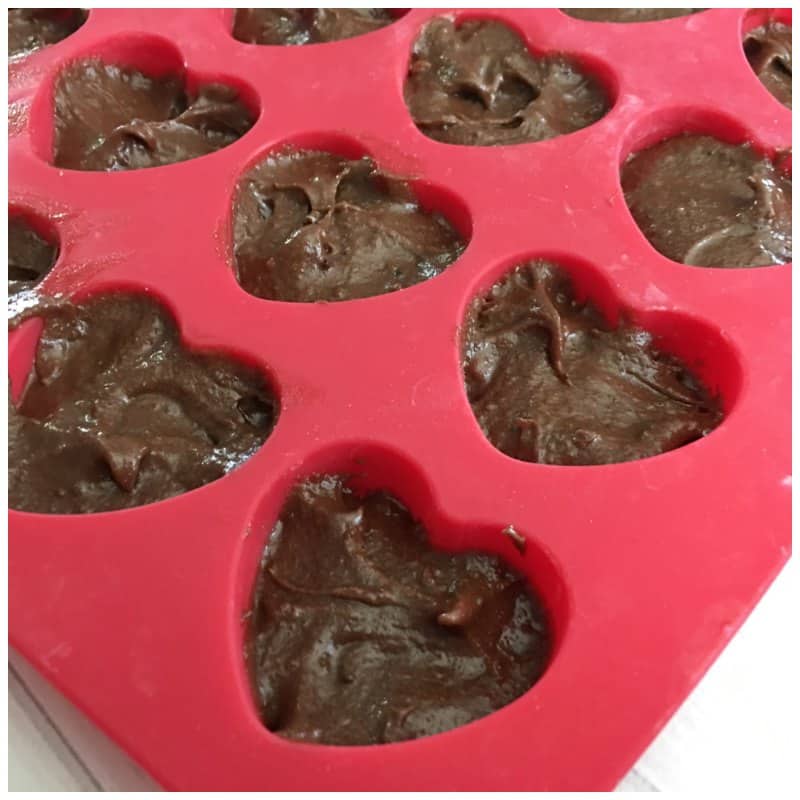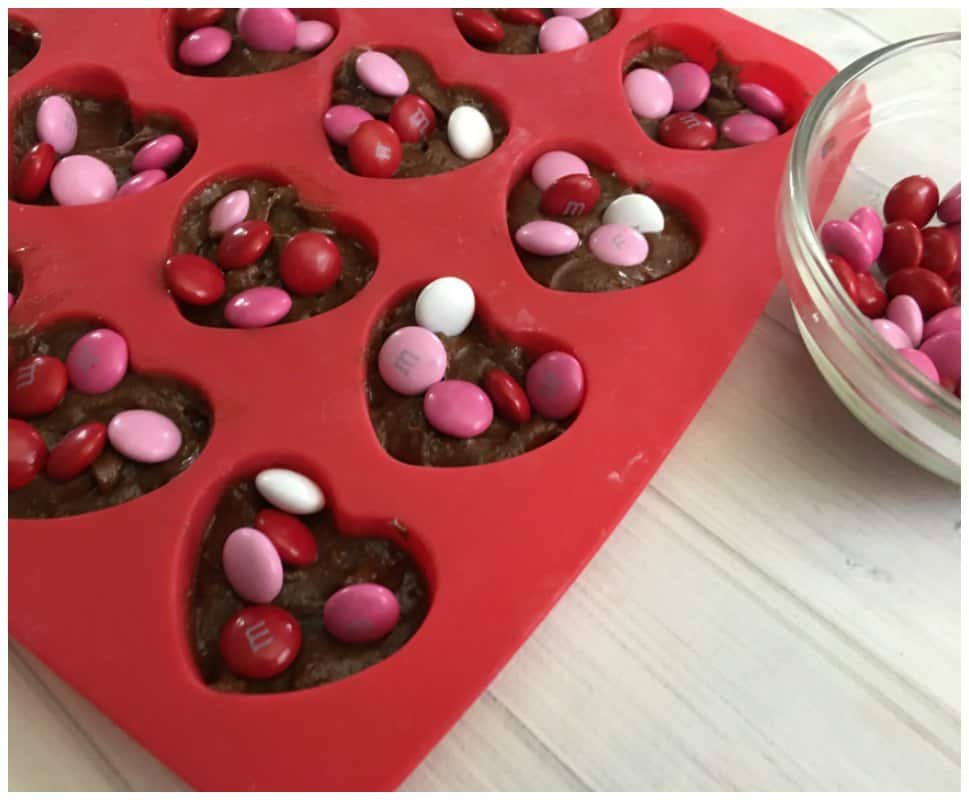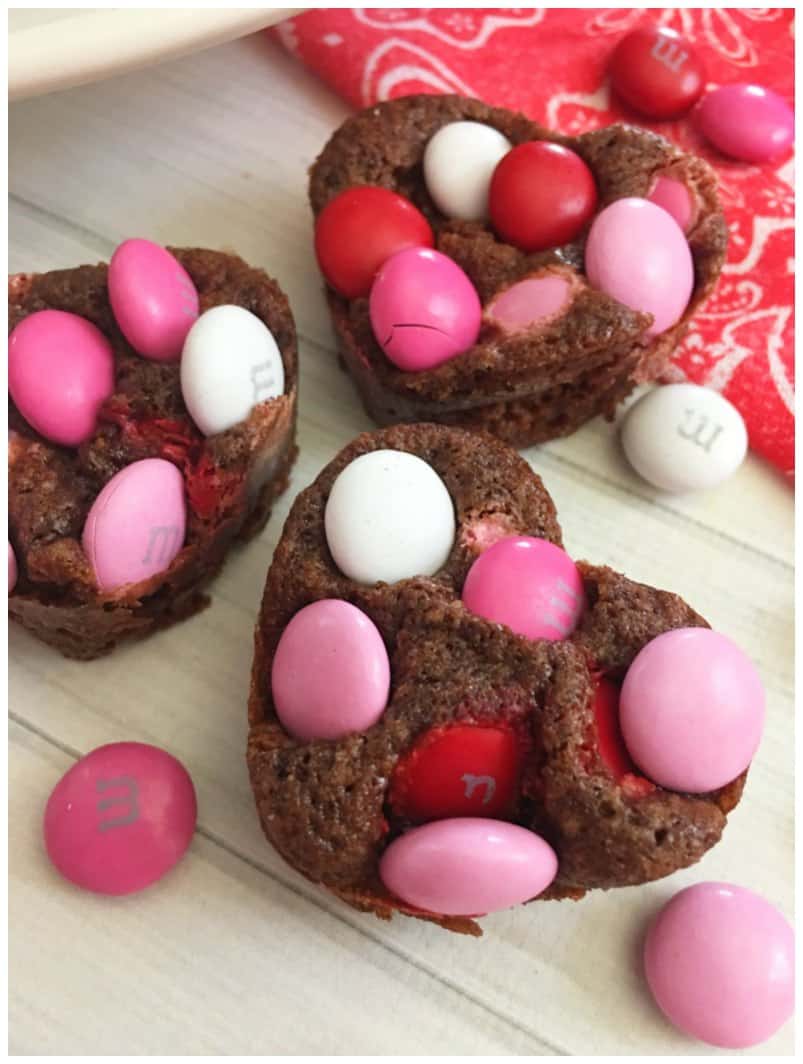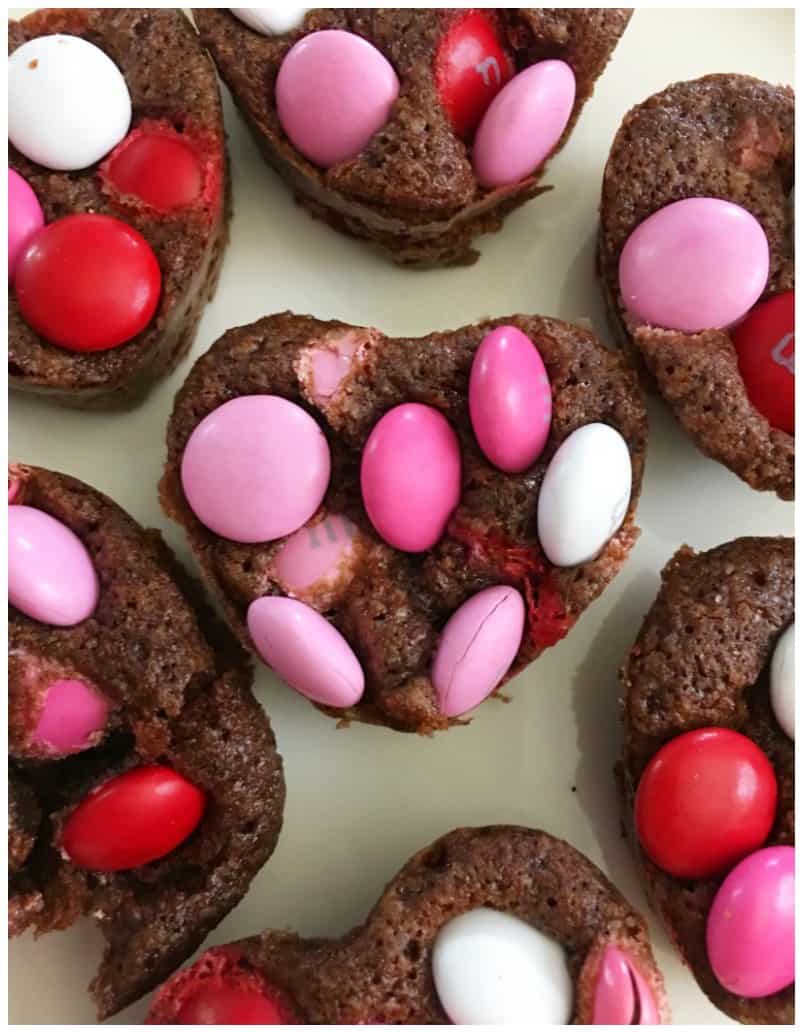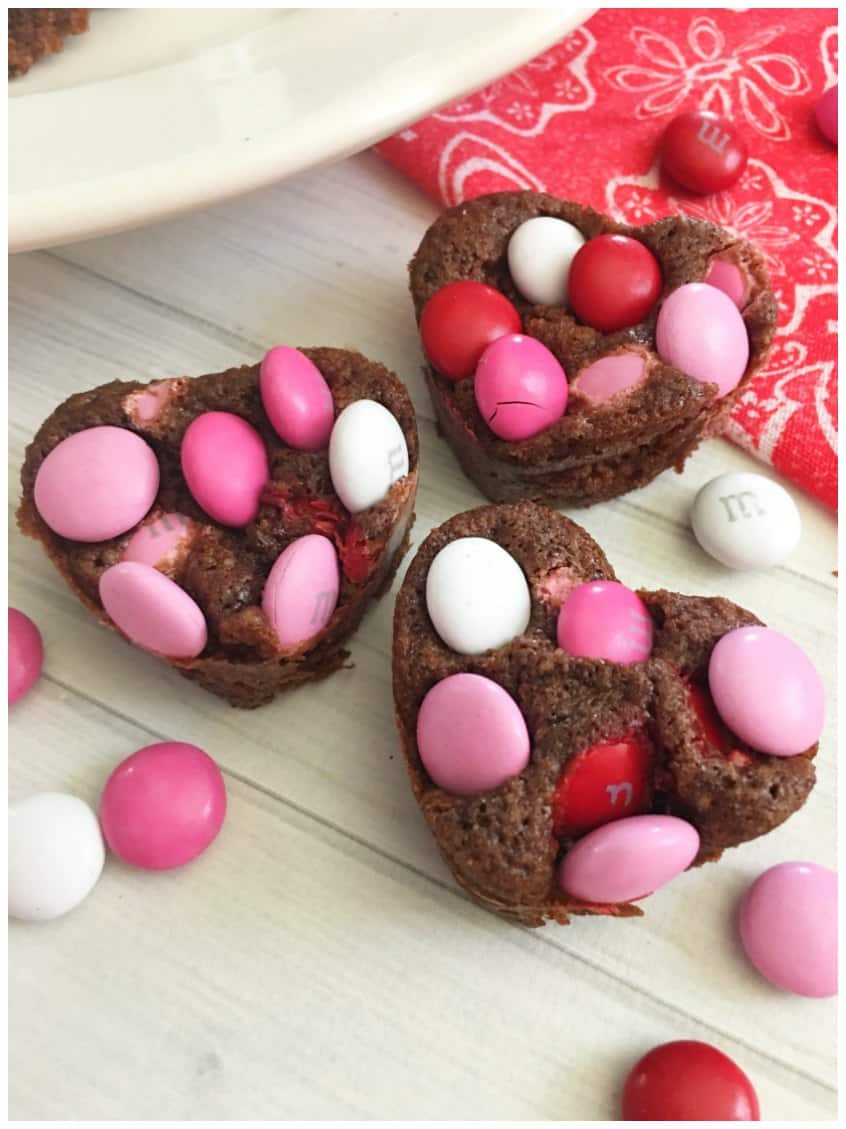 Don't forget to Pin It on Pinterest!