Copycat Lipton Onion Soup Mix

Copycat Lipton Onion Soup Mix
Check out our amazing and new Copycat Lipton Onion Soup Mix recipe! If you like the original taste of Lipton Onion Soup, then this recipe will be sure to help you out! The recipe below will bring you step by step into creating the mix needed to make your very own Copycat Lipton Onion Soup! How great is that? This way you can be sure to enjoy a great Copycat Lipton Onion Soup any time you wanted! So go on and take the recipe below, and enjoy your very own Copycat Lipton Onion Soup from any time of the year! This soup should be amazing come winter! It's a good recipe to keep you nice and warm!
If you liked this recipe, then you should be sure to check out some of our other amazing soup recipes as well! Such as our Salmon Chowder Recipe, our Minestrone Soup Recipe, our Creamy Tomato Soup Recipe, our Rustic Beef Stew Recipe, our Stuffed Pepper Soup Recipe, our Vegetable Beef Soup Recipe, and plenty more! Now, if that isn't enough soup for you, then here's some other great soup recipes you might enjoy! Check out that cookbook and you will be set to go! This cookbook has over one hundred different soup recipes straight from New England's Soup Factory! If you are looking for some quality soup, then that is the one cookbook you absolutely need!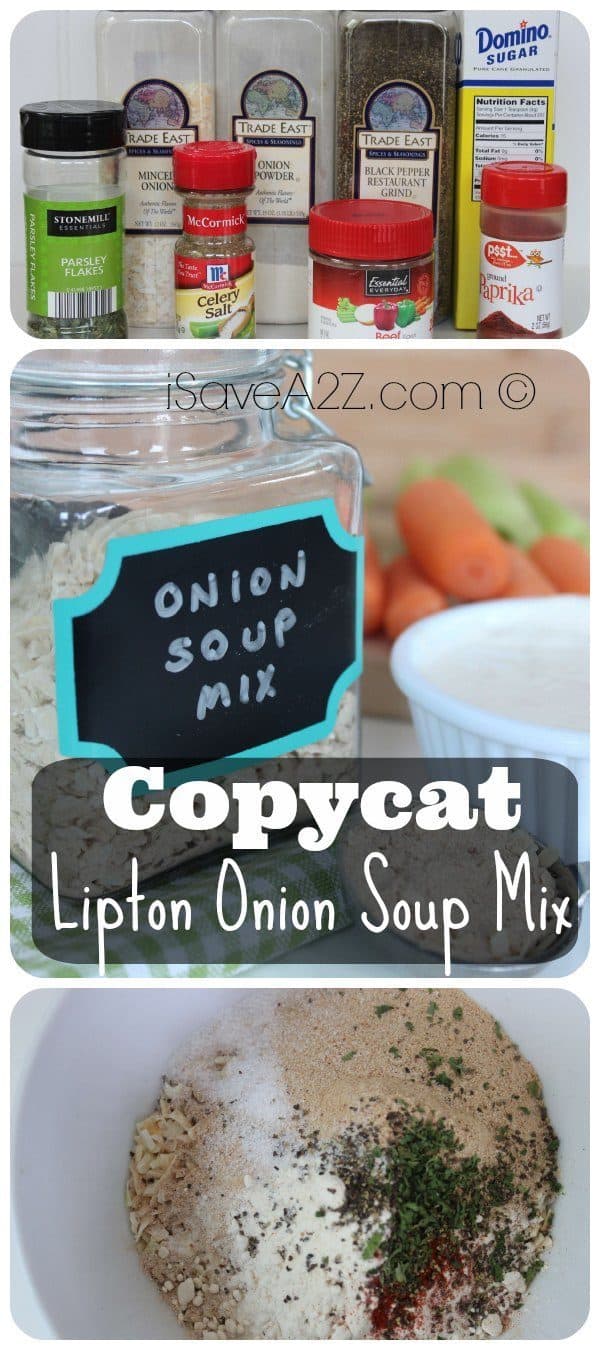 Copycat Lipton Onion Soup Mix
Ingredients
3/4

cup

of Dried Minced Onion

1/3

cup

of Beef Bouillon Powder

4

tsp

of Onion Powder

1/4

tsp

of Celery Salt

1/4

tsp

of Paprika

1/4

tsp

of Black Pepper

1/4

tsp

of Parsley Flakes

1/4

tsp

sugar
Instructions
Combine all of ingredients.

Mix them well and store it in an air tight container.

When the recipe calls for a packet, use 5 tablespoons.
Nutrition facts are provided as a courtesy.