The BEST Keto Bread Recipes Ever!
Best Keto Bread Recipes on the net!
We have made it a mission to find some of the very best keto recipes around. We all love bread but trying to stay on a Keto or Low Carb Diet with some of our guilty pleasures shouldn't be hard. We are here to give you the very best so you don't have to look any further. This is a page to bookmark!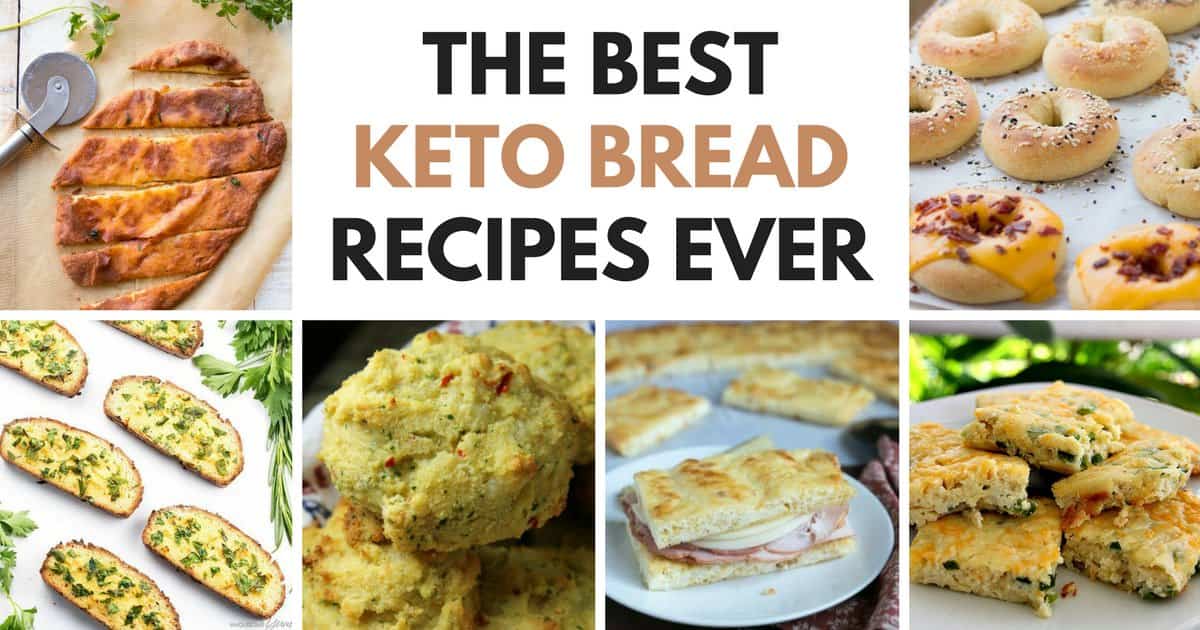 One thing I was to mention is that it will be important to have the right tools and supplies before you make any of these recipes. One thing that I always use when I make any sort of Low Carb Bread recipe is parchment paper. It's a must to have in the kitchen. The one other product I love to have and won't bake without is my silicone mat! There are tons of different silicon mats on the market but THIS SILICON MAT SET is my favorite and very inexpensive. They are a lifesaver and worth every penny!
1. Flaxseed Keto Wraps from Sugar-Free Londoner
2. Low Carb Bagels from Low Carb Maven
3. Low Carb Hamburger Buns from Low Carb Maven
4. Keto Zucchini and Walnut Bread from Beauty and the Foodie
5. Cauliflower Flatbread with Pesto and Parmesan from Savory Tooth
6. Low Carb Sandwich Bread from A Clean Bake
7. Pork Rind Nearly No Carb Bread from Low Carb Yum
8. Cheese Jalapeno Bread from Divalicious Recipes
9. Coconut Flour & Psyllium Flatbread from Divalicious Recipes
10. Low Carb Garlic Bread from Sugar Free Londoner
11. Keto Garlic Cheese Herb Bread from Ginger Casa
12. Paleo Cornbread from A Girl Worth Saving
13. Pumpkin Cloud Bread from Easy Keto Dishes
14. Cinnamon Cloud Bread from Creative Green Living
15. Low Carb Biscuits from Savory Tooth
16. Low Carb Cheddar Jalapeno Biscuits from The Cents' Able Shoppin
17. Keto Farmers Bread from Low Carb No Carb
18. Low Carb Keto Everything Bagels from Peace Love and Low Carb
19. Cauliflower Bread Recipe from Wholesome Yum
20. Low Carb Paleo Tortillas from Whole Some Yum
Be prepared to drool! These keto bread recipes are top notch!
Keto Bread Recipes
Savory Keto Bread Recipe – Low Carb Inspirations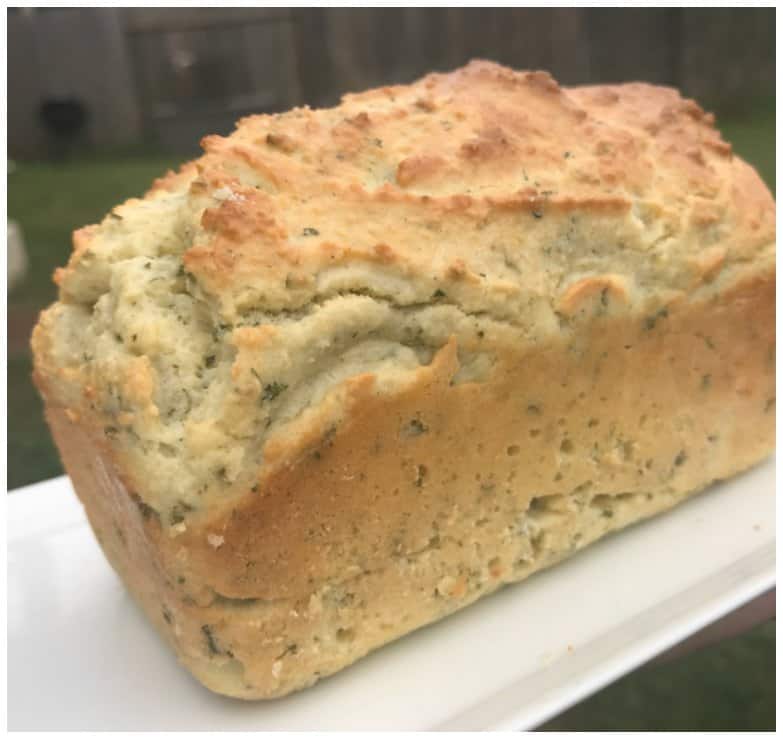 90 Second Keto Bread Recipe (Plain or Cinnamon version) – iSaveA2Z.com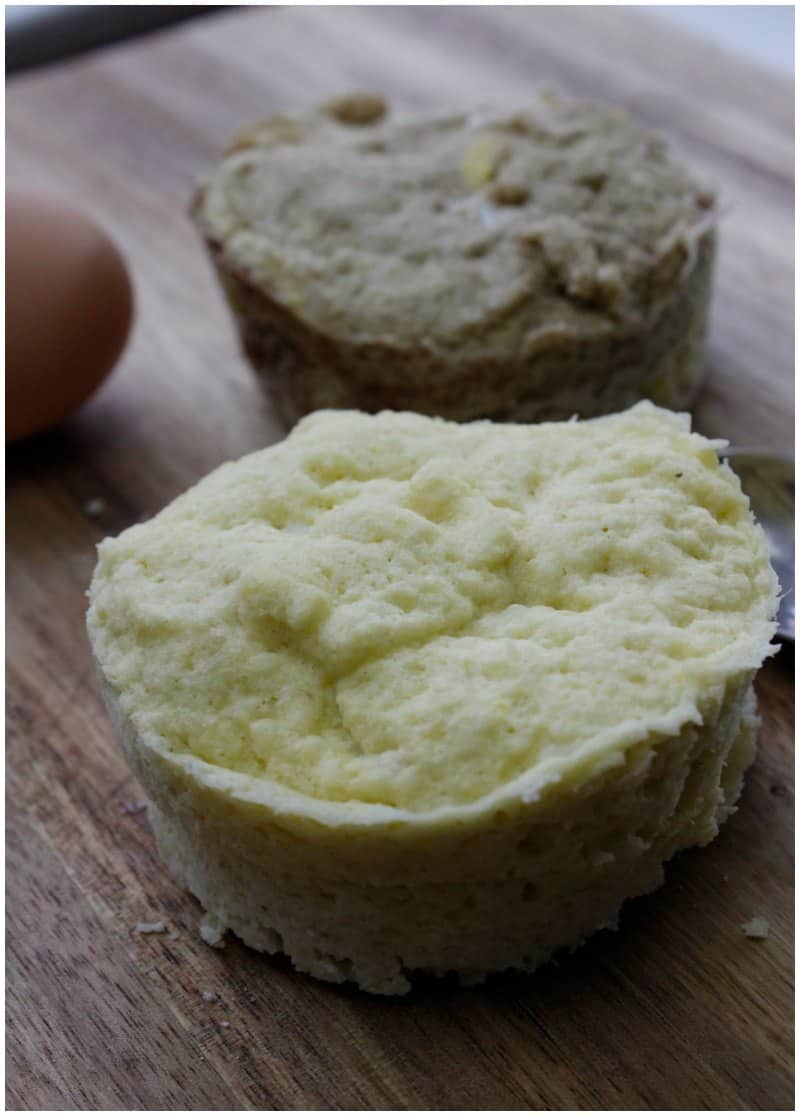 Flaxseed Keto Wraps from Sugar Free Londoner
2. Low Carb Bagels from Low Carb Maven
3. Low Carb Hamburger Buns from Low Carb Maven
4. Keto Zucchini and Walnut Bread from Beauty and the Foodie
5. Cauliflower Flatbread with Pesto and Parmesan from Savory Tooth
6. Low Carb Sandwich Bread from A Clean Bake
7. Pork Rind Nearly No Carb Bread from Low Carb Yum
8. Cheese Jalapeno Bread from Divalicious Recipes
9. Coconut Flour & Psyllium Flatbread from Divalicious Recipes
10. Low Carb Garlic Bread from Sugar Free Londoner
11. Keto Garlic Cheese Herb Bread from Ginger Casa
12. Paleo Cornbread from A Girl Worth Saving
13. Pumpkin Cloud Bread from Easy Keto Dishes
14. Cinnamon Cloud Bread from Creative Green Living
15. Low Carb Biscuits from Savory Tooth
16. Low Carb Cheddar Jalapeno Biscuits from The Cents' Able Shoppin
17. Keto Farmers Bread from Low Carb No Carb
18. Low Carb Keto Everything Bagels from Peace Love and Low Carb
19. Cauliflower Bread Recipe from Wholesome Yum
20. Low Carb Paleo Tortillas from Whole Some Yum
Don't forget to pin it on Pinterest for later: