Candy Apples
Check out our neat and amazing recipe for our delicious Candy Apples! If you have been looking for some nice dessert recipes for you to try, then you can look no further! The recipe below will bring you through all of the steps that you will need to make in order to make these amazing Candy Apples from your very own kitchen! If you happened to like this recipe, then you should be sure to check our our other great recipes! Such as our Candied Apples made from Jolly Ranchers!  Those were yummy!  Or try our Coconut Cream Cheese Pound Cake, our Baked Apple Chimichangas, and plenty of others!
If you happened to like any of the recipes I have listed here, then you should definitely try out this neat cookbook for everything sweet and wonderful! You will be sure to find the best dessert recipes with this! Even if you are looking for the perfect dessert to compliment your dinner, be it with friends, families, or special guests, you should be able to find what you are looking for with this cookbook!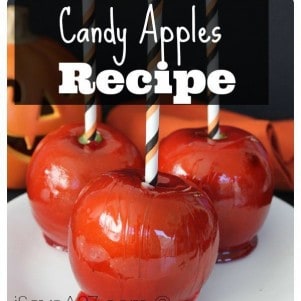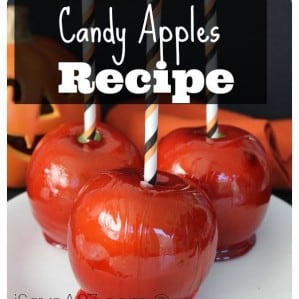 Candy Apples
Instructions
If you don't buy organic apples, you will need to remove the wax to allow candy to stick.

To remove wax, boil 6 cups water with 1 teaspoon or vinegar. Remove from heat. Dip apple in water and dry completely.

Line a cookie sheet with parchment paper and spray with non stick spray.

Wash and thoroughly dry the apples.

Insert the sticks in the apples.

Heat sugar, corn syrup and water over medium heat.

Cook until a candy thermometer reaches 300 (hard crack).

Remove from the heat and stir in the optional food coloring (watch out for splashing).

Carefully dip each apple into the candy mixture, twirling to completely cover.

Allow excess to drip back into pan.

Place on prepared sheet and allow them to harden.
Nutrition facts are provided as a courtesy.