Voodoo Kids Halloween Drink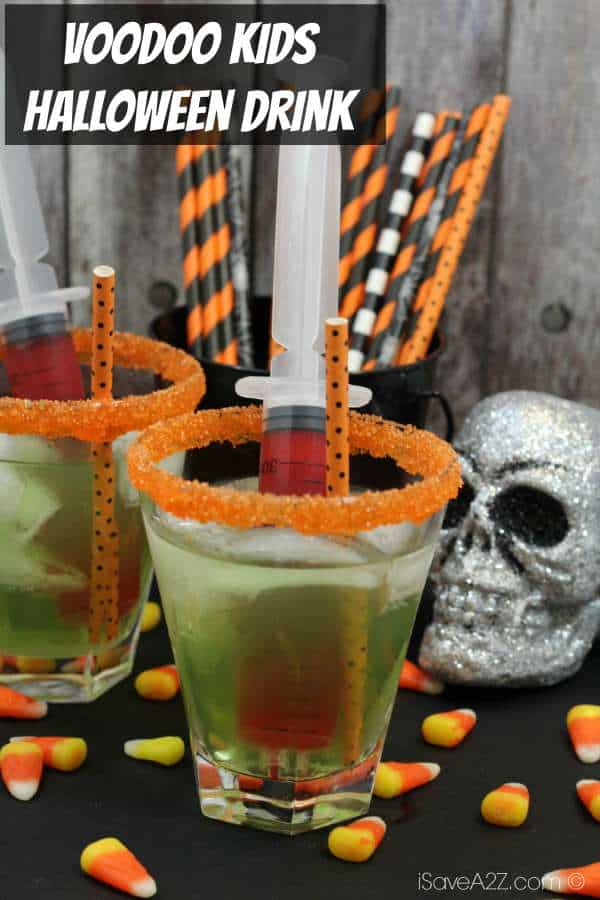 Voodoo Kids Halloween Drink
Fall is here and Halloween is right around the corner. Does anyone else besides me feel like this year has just flown by? Way to fast too. I'm planning ahead for our Halloween festivities and the first thing that I always have trouble with finding is a good Halloween drink recipe for kids. In the past I have printed out some cute little covers for box juices or make some punch but nothing as cool as this Voodoo Kids Halloween drink. The tweens get the biggest kick out of this one! You do need to plan ahead though because buying those syringes might be tough the closer you get to Halloween. I've had friends tell me they found some at Walmart but my store did not carry them. I was able to grab some syringes on Amazon. I should have just purchased them online from the get go. It would have saved me a bunch of time and effort. The other thing to get is Torrani syrup the Raspberry flavor. I'm not sure which store carries this product local but I grabbed it here on Amazon when I placed the order for the syringes. Easy enough.
Oh and if you are looking for more Drink Ideas for Halloween check out this Bloody Velvet Cocoa drink!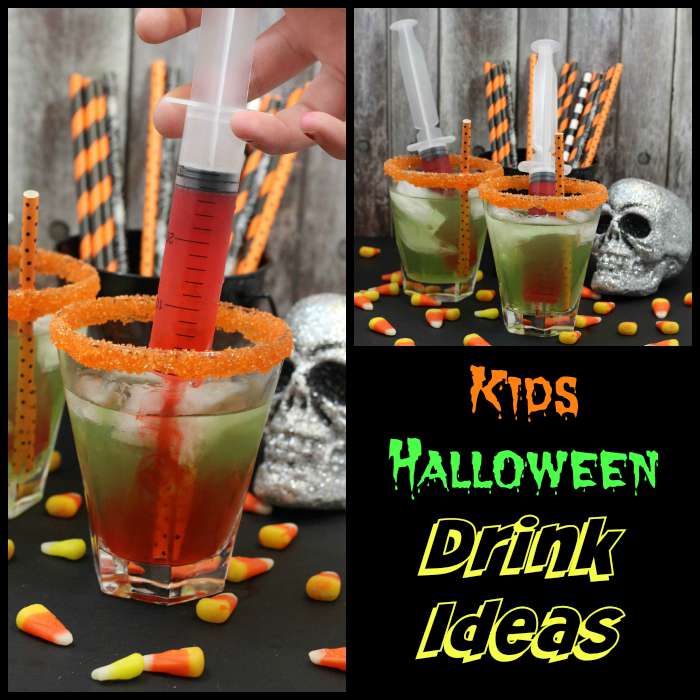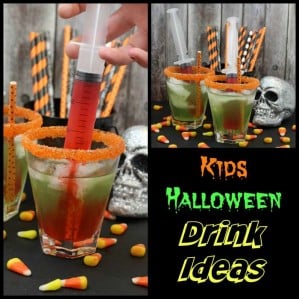 Voodoo Kids Halloween Drink
Ingredients
4

syringes found at Walmart

Amazon or Party city

4 8

oz

glasses

1 32

oz

pitcher

1

container of Green sanding sugar

2

bowls

16

oz

of Ginger Ale

8

oz

of Lime Kool Aid

4

Tbsp.

Raspberry Torrani syrup

1

can of Sprite

Ice
Instructions
Pour 16oz of Ginger Ale in first approx.. ½ way full

Now add in the 8oz of Lime Kool Aid

Stir to combine

Glasses directions

Pour into 1 bowl the green sanding sugar

In the other bowl add simple syrup or water to ¼ way full of liquid

Dip each glass in the simple syrup or water

Now dip the glass in the sanding sugar twisting it so all of the edges are covered in green sugar

Gently fill each glass with ice to ½ way full

Now pour in the punch ONLY filling it ¾ of the way full

Fill the syringe ½ way full with Sprite

Add the Raspberry syrup to the syringe making it ¾ of the way full

Place the syringe in the beverage

DO NOT PUSH THE RED SYRUP IN IT allow your guests to do it

ENJOY!!
Nutrition facts are provided as a courtesy.
Look at how it looks when you squeeze the red juice in. Pretty cool right?!!!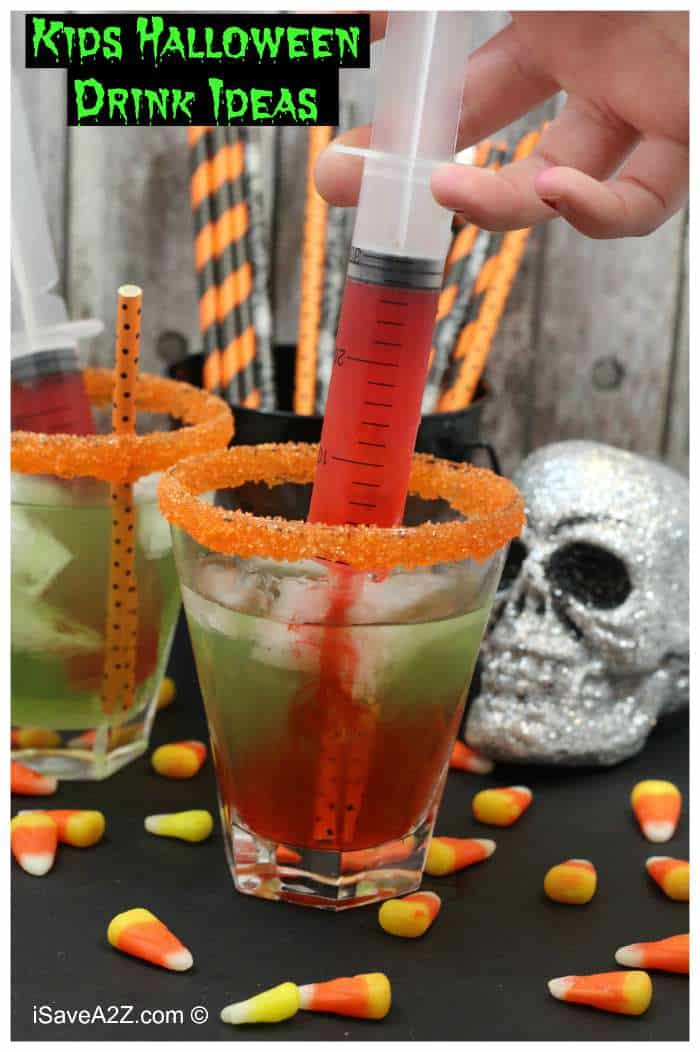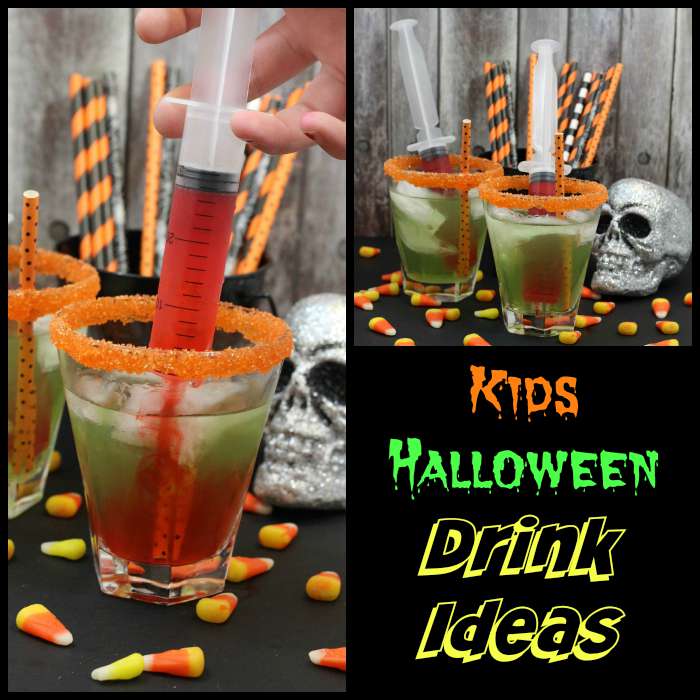 Feel free to Pin It on Pinterest here: