Best Garden Mulch for Your Plants
Best Garden Mulch for Your Plants
Using the best garden mulch for your plants is important because the mulch comes in direct contact with your plants and is the first line of defense and protection. Garden mulch comes in so many forms, types and varieties, but each type has its own attributes and annoyances for different gardens and gardeners. I learned a lot when I started my raised garden bed just a few short years ago.  Seems like just yesterday when I started learning all this information about gardening.  The need and practicality of mulch makes it necessary to look over all the mulch choices available to you so that you can find the best garden mulches to use for your plants.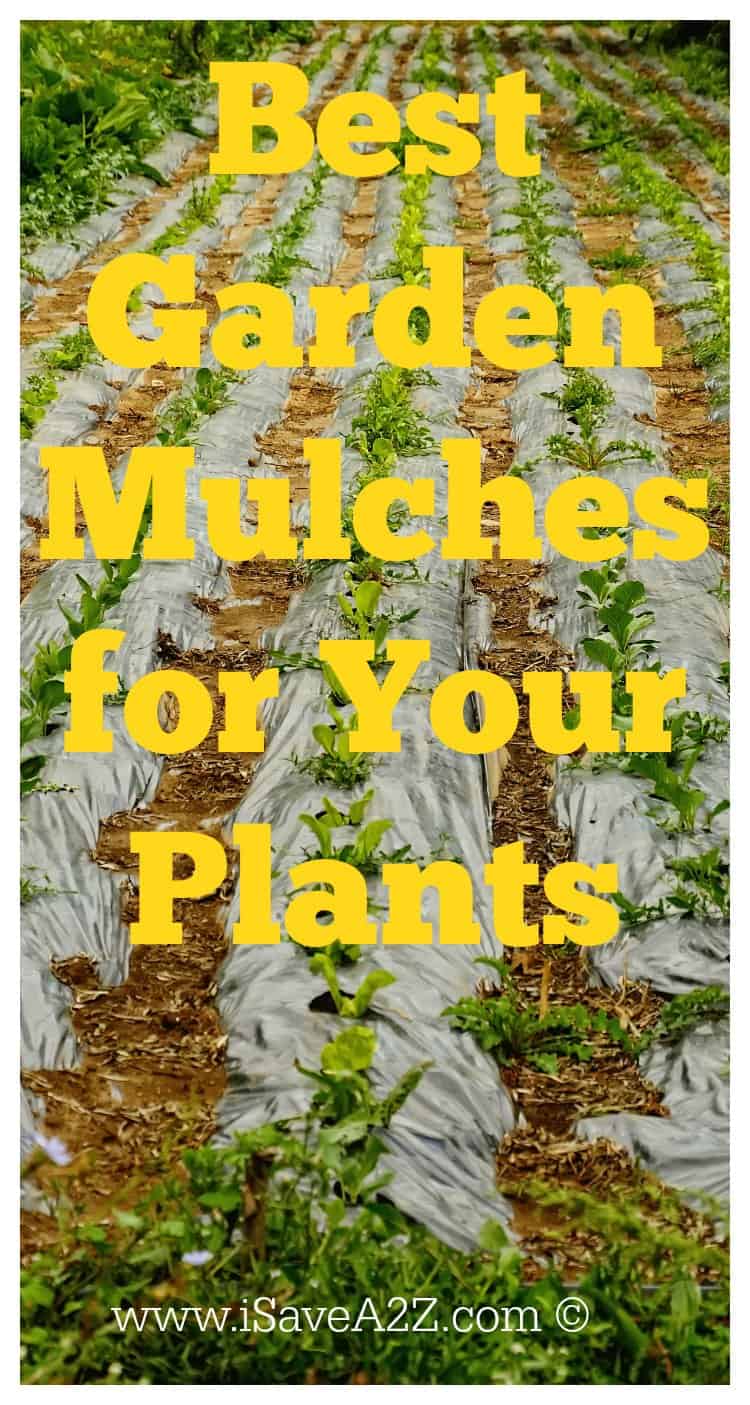 Garden mulches should be chosen for their ability to keep your garden soil aerated, protected from bugs and disease, hold in moisture, and provide nutrients to the soil and plants.
Wood Mulch
Wood mulch is a great option for manicured landscaping, when you have a garden on display and want everything to look neat and tidy. Wood mulch is able to provide all the things that a garden needs, and looks good at the same time. Use wood mulch on flower garden beds, or around high traffic areas where flowers and soil need extra protection. Avoid using wood mulch in vegetable and herb gardens, where wood takes too long to decompose and provides a little too much of a barrier between soil and air or water.
Grass Clippings
Grass clippings make a great, natural mulch for gardens, but do require frequent maintenance and replacement. Grass mulch decomposes faster than other mulch and needs to be added biweekly to once a month. Vegetable, flower and herb gardens are ideal gardens for using grass clippings on, able to retain moisture and deter weeds from growing.
Straw Mulch
Straw has been used as mulch by gardeners for as long as it has been created. Straw creates a protective layer around plants that is able to keep bugs and pests at bay, is light enough to keep soil moist and aerated and has a clean, fresh look to it. Straw should be added in large quantities, at least six inches high, around vegetable plants, both because it is not dense and because it decomposes faster than other mulch.
Rock Mulch
Using rocks, stones or pea gravel for mulch is great when you are trying to create lines, deter weeds and deal with a lot of traffic. Rocks and stones do not provide nutrients to any garden area you are using them in, but they are excellent in gardens with harsh temperature conditions where the soil temperature and moisture level can be kept relatively constant with their presence.
More Information on Gardening:
Be sure to check out our Raised Garden bed and Daisy Garden posts! I think you will like them! We have a huge category of gardening information found here too.
One of our favorite gardening books is the All New Square Foot Gardening, Second Edition: The Revolutionary Way to Grow More In Less Space
We have tons more Gardening tips from Daisy Gardens to Vegetable Gardens here!