Oven Fried Pickles Recipe
Oven Fried Pickles Recipe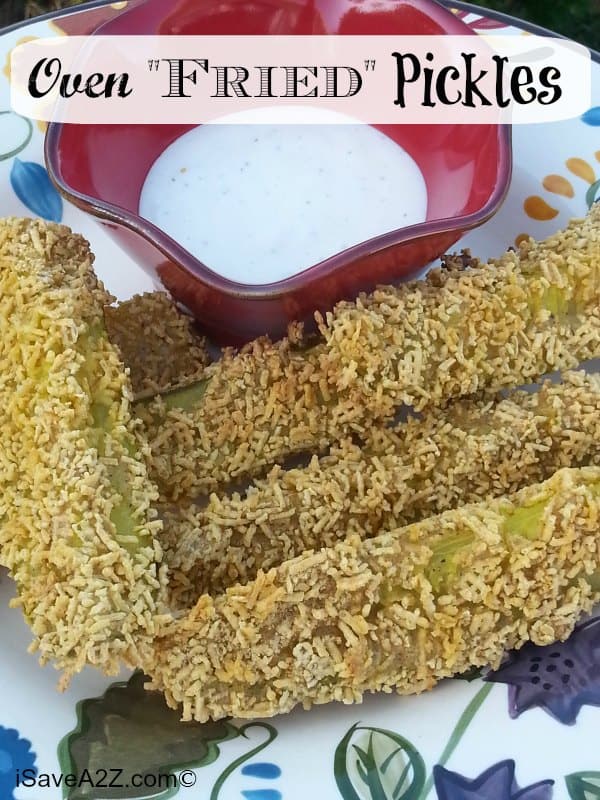 If you've started using our 3 Day Sun Pickles Recipe, then you probably have lots of delicious sour pickles on hand. I love having pickles just by themselves or with a great burger, but I'll never turn down a good fried pickle! If you've never tried pickles this way, then you are missing out. It is one of my FAVORITE appetizers to order when we go out. They have a crunchy outside layer and then that still slightly sour inside. Dip those babies in some ranch dressing and it's heaven! Instead of actually frying them I recently tried this Oven Fried Pickles Recipe! You can play around with the crunchy outside and do it many different way. But the best part is that they are baked and not actually fried!
The Ingredients: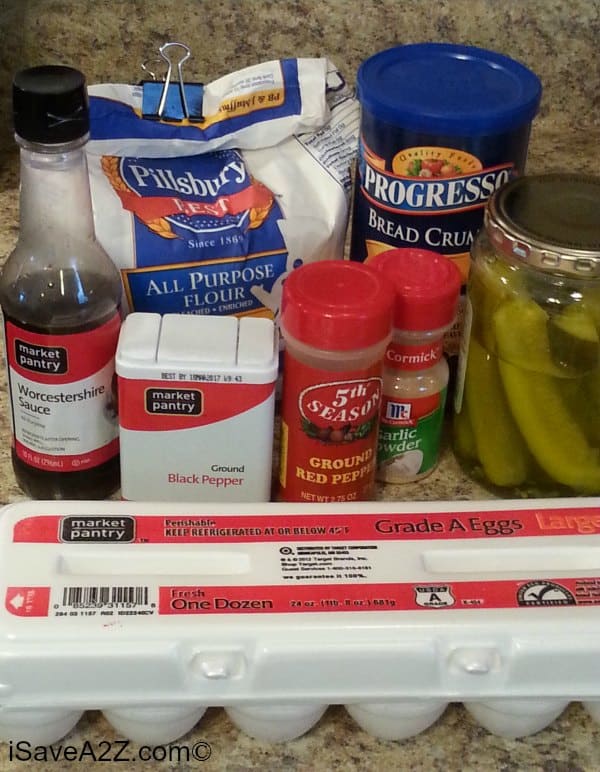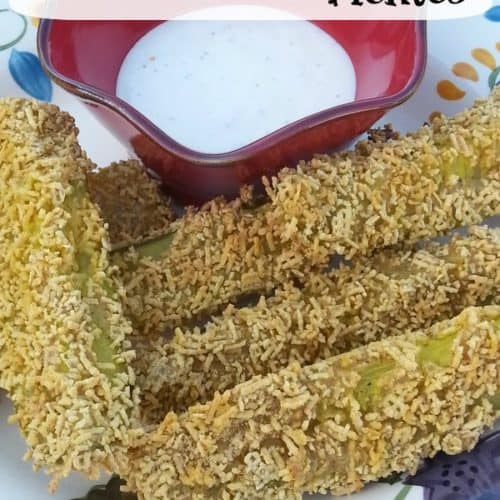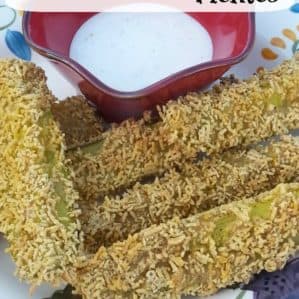 Oven "Fried" Pickles Recipe
Ingredients
1

jar of pickle spears

about 12 pickles

2

eggs

1/3

cup

of flour

1

tablespoon

of Worcestershire sauce

1

teaspoon

of hot sauce

optional

1

teaspoon

of garlic powder

1

teaspoon

of Cajun seasoning

1

teaspoon

of pepper

1 1/2

cups

of breadcrumbs. I think Panko would have worked better for this

but we ended up using crushed rice Chex cereal.
Instructions
Spray a baking sheet with cooking spray and set to the side.

In a medium bowl, whisk the eggs and flour until well combined.

Add the Worcestershire sauce, hot sauce (if using), garlic powder, Cajun seasoning and pepper. Continue to whisk until it is mixed well.

Spread breadcrumbs evenly onto a shallow pie dish or a plate.

Dip each pickle spear into the egg and flour mixture, shake off any excess and then roll the pickle in the breadcrumbs. Be sure to coat well, then place pickles on the baking sheet.

Turn the oven on to the broiler setting.

Place baking sheet on the middle rack of the oven and broil for about 3 minutes on each side. (about 9 to 11 minutes total)

Remove from oven and serve hot.

Serve with ranch dressing.
Notes
You can use regular breadcrumbs, seasoned breadcrumbs, Panko or even crushed cereal like we did!
Nutrition facts are provided as a courtesy.
The Batter: It's kind of thick, so shake off any excess before rolling in the breadcrumbs.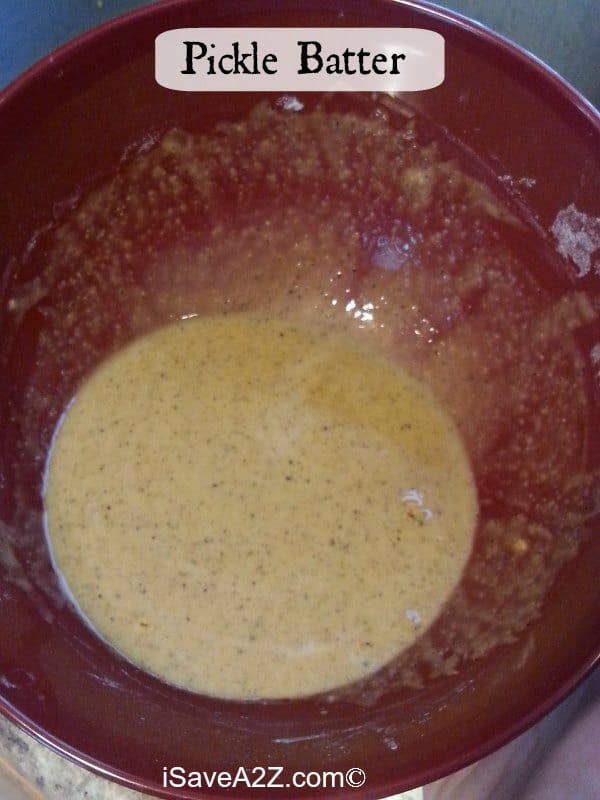 This Oven Fried Pickles Recipe really hit the spot and took care of my craving I was having! My pickles were still pretty sour, which is fine with me, but I wonder if actually frying them takes some of that away. Maybe I will try it both ways and see what turns out best. But for a healthier version, this is the way to go!
Looking for more "healthy versions" of your favorite foods? Check out the Everybody's Favorite Comfort Foods Cookbook. All of the recipes are 350 calories or less and you can get the Kindle version for just $11.79!
Enjoy!