Backyard Garden Design for Outdoor Family Living
Backyard Garden Design
Backyard garden design is all about finding the perfect balance between your outdoor family living space, landscaped gardens and a lush lawn. Your backyard garden design is going to depend a lot on the space and location of your garden, and the amount of privacy, room and sitting space you are going to want to dedicate to your outdoor family living space.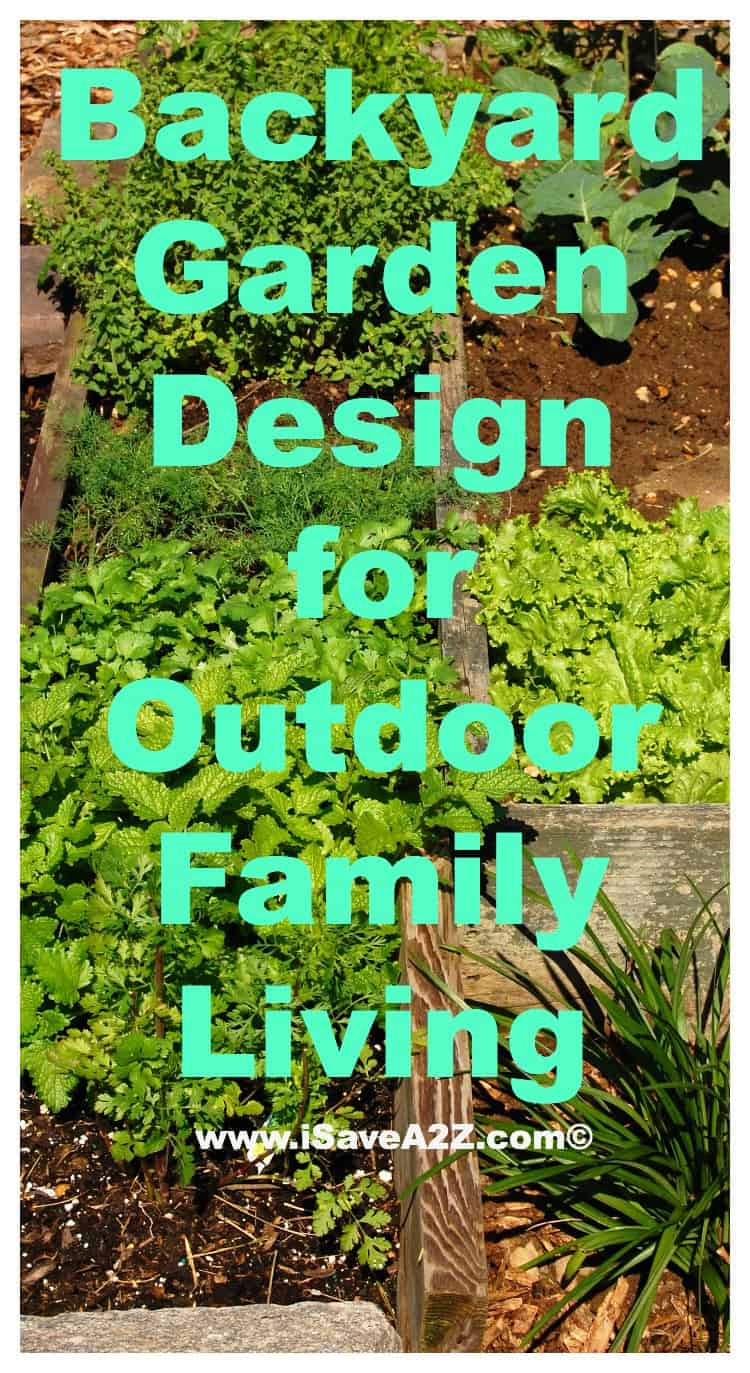 Use these backyard garden design tips to create the perfect outdoor living space for your family.
Design With Open Space
If you have a backyard that is all open space, you can do a lot more with the garden design, but it is also entirely up to you to create the right mood and look for the garden and outdoor living space that the family can use. Think about the lawn space that the kids and pets need for play, and designate a patio space that is at least 12'x12' for gathering and add garden space close to the perimeter of the yard.
Design Around a Closed Space
Not everyone has the advantage of a wide open backyard space to design around. If your backyard is a closed space, it is important to create an inviting space that is divided into areas of use for the whole family smart design with furniture and plants. Think about adding outdoor coverings, such as an extended porch or awning, use rails and fencing that are around the perimeter of the garden as growing space where you can add a vertical or hanging garden.
Think of Areas as Rooms
Like you would indoors, think of your backyard garden space as rooms, rooms that need to be decorated with gardening space. If your family living space is predominant and takes up space where you would place a garden, create a container garden that is scattered around and clumped in groups, or use those containers to border the entire perimeter of the patio. Add hanging plants to patio seating areas, and decorate walls and fences with vines.
Garden Around Play Areas
One of the best ways to get children interested in gardening is to keep the garden close to them. Garden around and near play areas that children frequent, even inviting them into the garden with playful design and decoration. Add seating for children, and plant around the seating space. Erect a tepee that beans or morning glories can grow on, and children can play in.
With a little planning you can easily transform any backyard into a garden design that works with your outdoor living space.
More Information on Gardening:
Be sure to check out our Raised Garden bed and Daisy Garden posts! I think you will like them! We have a huge category of gardening information found here too.
One of our favorite gardening books is the All New Square Foot Gardening, Second Edition: The Revolutionary Way to Grow More In Less Space