Best Annuals for Window Boxes
Best Annuals for Window Boxes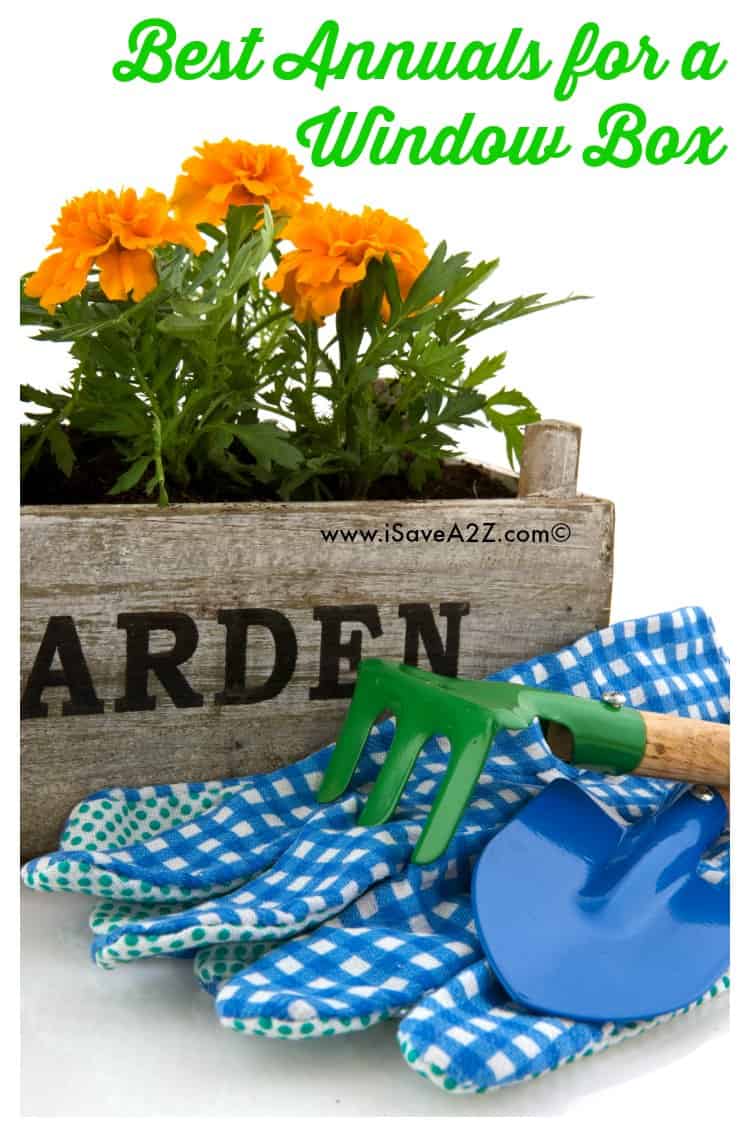 Creating a visually interesting window box filled with annuals is all about picking the right plants for the container available and planting them in a way that displays each to the best advantage.  Annuals include a mixture of fragrant, colorful, textural and bold plants that might be considered common by some gardeners, but combine to make an incredible planter full of flowers that bloom all summer long.
Here are the best annuals for planting a window box that will flourish all summer long for you to enjoy indoors and out. Make sure you select a window box that complements the space it will be occupying and that is filled with quality potting soil that both drains well and is able to retain some moisture between watering times.
Alyssum
Alyssum is one of those plants that is able to fill in for so many growing needs and spaces, spreading between existing plants and creating a mountain of color. Use this plant along the front of the entire window box to give it a dramatic draped look. Alyssum comes in several different color choices too, so pick the color that will complement the rest of your flower choices the best.
Marigolds
Marigolds charm with their bright flowerheads that can be found in single or double varieties, ranging in color from yellow to a deep red, or even a double colored flower. Marigolds can be used in the background of the window box planter, planted two to three deep to give the box as much color and depth as possible.
Lobelia
To add a little more color to the bottom of the planter try lobelia plants placed in between the marigold and alyssum where it will reach the bottoms of each marigold plant. If you decide to plant white alyssum the purple lobelia plants will contrast nicely and the whole box will really stand out.
Geraniums
Bold geranium plants are a window box staple all over the world, and the only choice considered in some corners of the world. These green and red beauties can take the place of marigolds, or be planted with them. Alternately, you can add a geranium on either ends of the window box to give each plant enough room to grow.
Petunias
Petunias have been modified so much that they make great container and basket plants, and for annuals they really give you the most for the money. Petunias continuously bloom, as soon as their blooms begin to die back and fade, pluck the flower so that it will start budding again. Wave petunias planted towards the rear and center of a window box will wind their way through the rest of the flowers adding a touch of color in between green foliage, so consider adding one or two of the regular and wave varieties.
More Information on Gardening:
Be sure to check out our Raised Garden bed and Daisy Garden posts! I think you will like them! We have a huge category of gardening information found here too.
One of our favorite gardening books is the All New Square Foot Gardening, Second Edition: The Revolutionary Way to Grow More In Less Space