Cilantro Lime Rice Recipe (made with brown rice)
As the holidays are among us I find it harder and harder to find time to make a meal with all the activities we are doing. Minute® Rice has sponsored this post but all the love I have for this brand is 100% my own. Besides, I love coming up with easy to make recipes that my family loves. I use my handy dandy rice cooker to come up with this recipe. On really busy weeks I cook all the meats for the week on Sunday. The meat usually takes the longest anyway. You have to remember to take something out of the freezer in the morning to defrost and then come up with the recipe by dinner time. I would rather do that process on Sunday during busy weeks to save my sanity.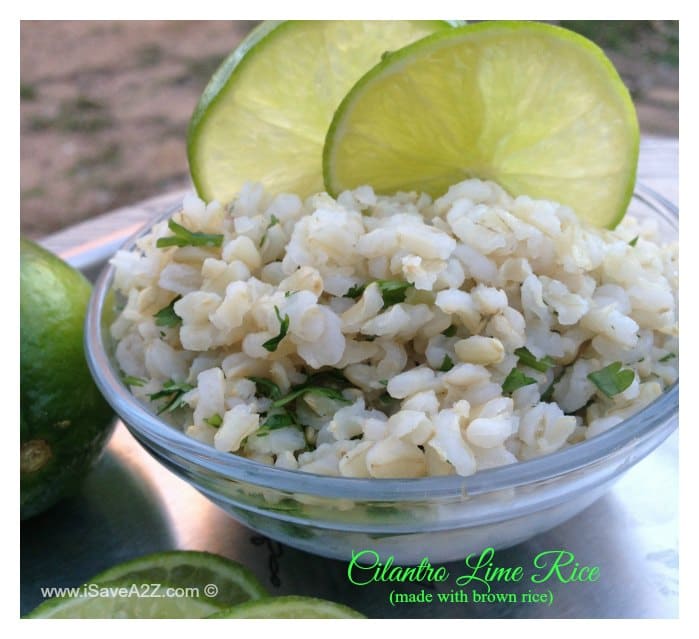 I make this recipe with Minute® Rice because it cooks faster and it always comes out fluffy. I hate sticky rice. We have been trying really hard to eat a bit better so we are using lots of brown rice in our meals. It's amazing what a good rice and a few good seasonings can do. It can take a rice dish from boring to WOW in one bite. Go ahead, ask my kids. They will agree. This is one of their favorite rice recipes. I honestly don't even think they know it's made with brown rice either. You could make the same recipe with quinoa too. Minute® Multi-Grain Medley is one of the newest Minute® Rice products that I love. It has a blend of long grain brown rice, Thai red rice, wild rice and quinoa. It cooks in only 10 minutes!
If you prefer white rice, Minute® Rice white rice cooks in only 5 minutes! How's that for a time saver?
Here's how to make our Cilantro Lime Rice Recipe: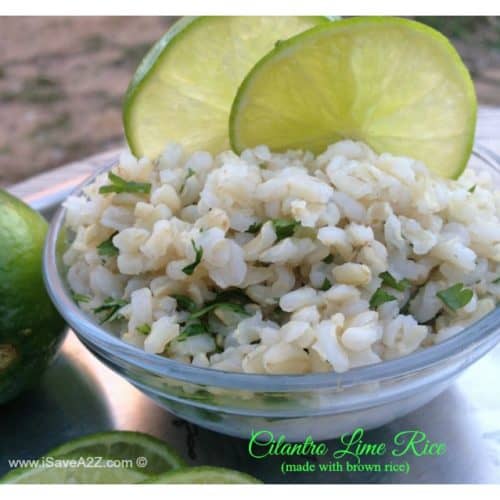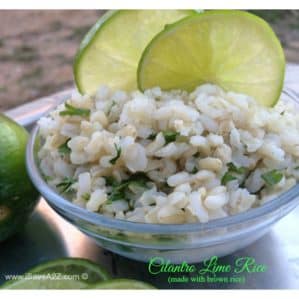 Cilantro Lime Rice Recipe (made with brown rice)
Make a simple side dish of rice but give it a little something extra to make it special!
Ingredients
2

fresh squeezed limes

1

bushel fresh cilantro

3 to 5

bay leaves

2 1/2

cups

Minute® Rice

I used the brown rice but you can use your favorite

Salt to taste
Instructions
There are two ways to prepare the rice. You can cook it based on the instructions on the box or you can use a rice steamer.

Rice Steamer instructions: Use equal amounts of rice to water. I added 2 1/2 cups of Minute® Rice and I added 2 1/2 cups of water.

Sprinkled with salt.

I added 3 bay leaves (I plan to add 5 next time because I love the flavor that sets in when it's done)

Once the rice is finished remove the bay leaves.

Chop a 1/2 bushel of fresh cilantro. Do this as thick or as fine as you like. We did a medium chop.

Soften (by rolling the lime on the counter before you cut it in half) then squeeze the juice from each lime into the cooked rice.

Mix in the chopped cilantro

Add salt to taste and mix it all together.

Serve warm
We add bay leaves to our rice while it's cooking. It adds an amazing flavor! Be sure to remove the bay leaves when it's done.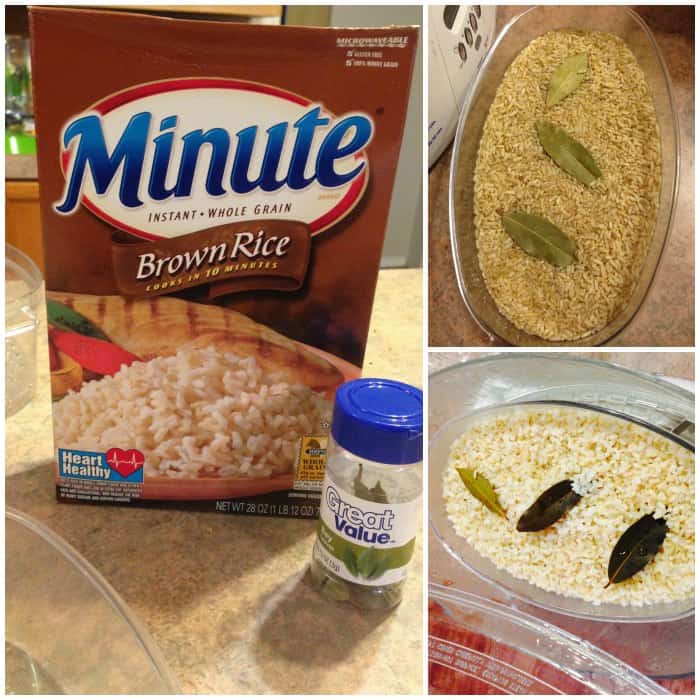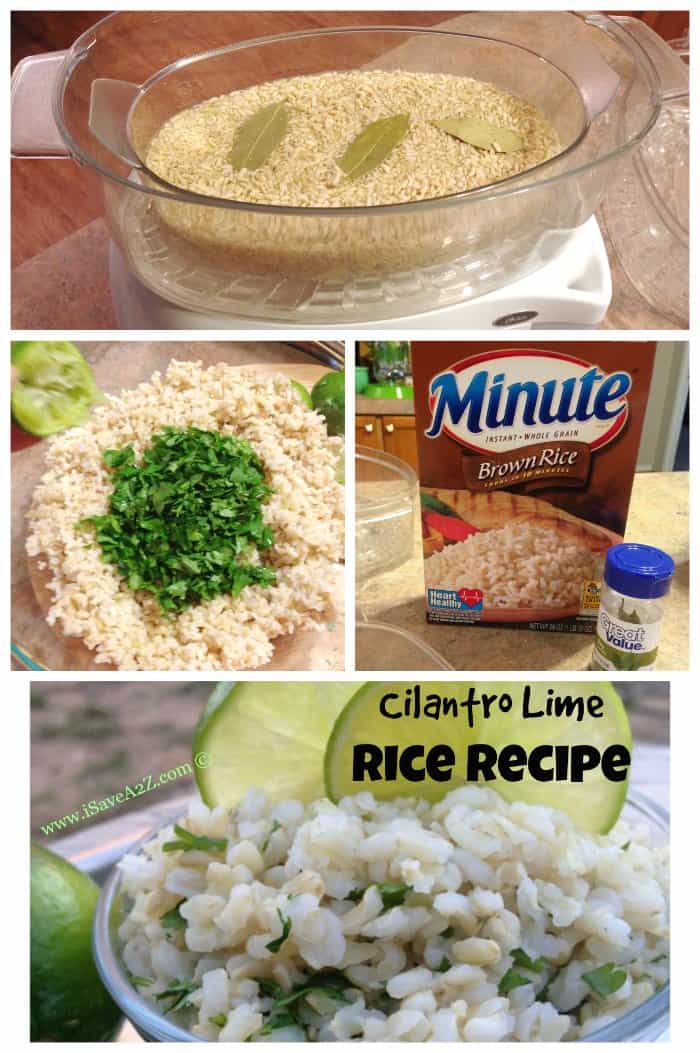 Feel free to Pin this recipe on Pinterest for later too: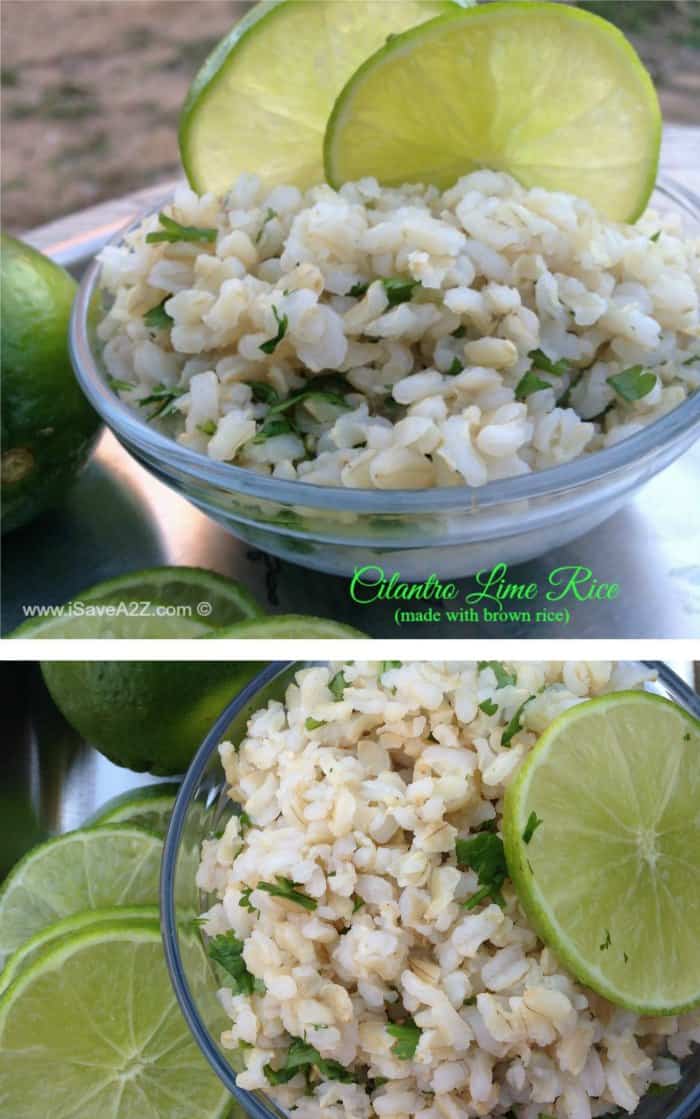 I didn't realize that Minute® Rice has over 400 recipes ideas for any day of the week and any time of the day. Did you?
I want to encourage you to try something different and put a twist on your own rice dish.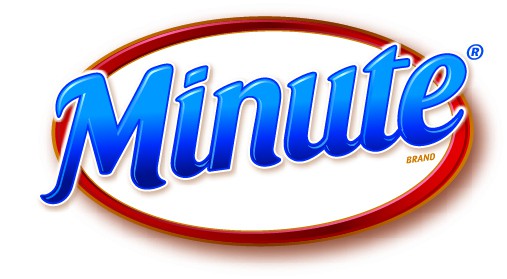 This is a sponsored post written by me on behalf of Minute® Rice.