Crockpot Cheese Steak Recipe

Crockpot Cheese Steak Recipe
Check out this great Crockpot Cheese Steak Recipe! It has a good amount of ingredients, put together in a simple way to make the outcome SUPER delicious! Crockpot recipes are generally pretty easy! If you're interested in other crockpot recipes, be sure to check out our Baked Pasta and even our Ribs! Both using the crockpot! Haven't tried using a Crockpot yet? Get one here!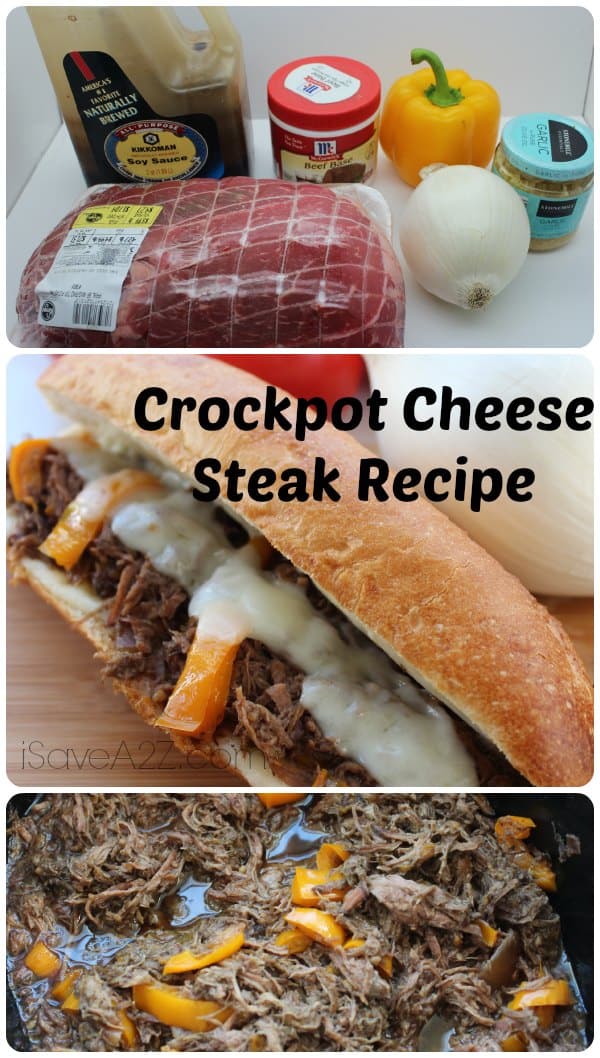 Crockpot Cheese Steak Recipe
Instructions
Place beef, broth, soy sauce, garlic, and 1/2 of the peppers and 1/2 the onions in the slow cooker.

Cook on low about 8 hours.

Add remaining onions and peppers and cook for another hour.

Preheat oven to 350.

Open sub rolls and place provolone on each side and heat until cheese is melted and bread is slightly crunchy.

Top with meat mixture and serve.
Nutrition facts are provided as a courtesy.
Hope you enjoy! If you like this recipe be sure to PIN IT here!  Follow us on Pinterest too so you don't miss anything!