Cutting Dog Nails Tutorial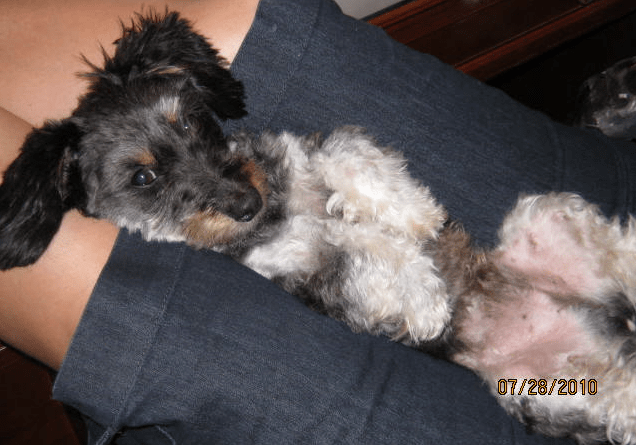 Cutting Dog Nails Tutorial
How about a cutting dog nails tutorial for you?  I know I was so scared when I first attempted to cut my dogs nails but once I learned the process, it wasn't that bad at all.
Cutting dog nails is not difficult at all.  Believe me!  I was so scared to do it but now that I understand the process, anyone can do this!  Besides, you don't want your dog chewing their nails.
Before you start you need to buy dog nail clippers.  This is very important!  Once you have the right tools and knowledge you will be a dog nail grooming expert!
The key is to take your time and help your pooch relax first. Start talking to them and make eye contact. Use a soothing voice and use lots of praise. You don't want your pup to be up tight and scared because this is something you can do monthly and save some money.
There are many different types of dog nail clippers. Which ever you choose to use make sure that the blades are sharp and clean. If they get too dull they start to bind the nail and it may hurt while you are cutting.
Tip: If you are unsure if you are getting close to the nail quick just take small amounts off. It's better to under estimate than to take a chance of hurting your pup by over estimating.
I recommend the scissor type or plier type nail trimmers because they work faster, cut cleaner and seem to stay sharper for longer. Make sure you get the appropriate size for your pooches nails. It would be quite comical to try to trim your Labrador Retriever's nails with extra small nail trimmers for your Chihuahua!!!
The guillotine type nail trimmer works, however, in my experience it is easier to bind the nail and cause pinching if you cut slowly or if the blade is dull.
Some doggies are pretty laid back and don't mind nail trimming and can even tolerate a rotary nail file like PediPaws or the Dremel Pet groomer. If you do use these I would wear a dust mask over your nose and mouth so you don't inhale the dust created by the rotary file.
 If your pooch can tolerate at home nail trimming you can save money doing it yourself!!!
Once Fido looks snazzy and starts socializing you may need to check out Nature's Miracle Skunk Odor Removal. Always good to keep that recipe handy!!!
And don't use those toxic flea dips, sprays, collars and gels. Check out the Homemade Flea Spray and do it the natural way!
Enjoy and give much love to all the furry four legged friends out there!