Easy Ice Chest Recipes
I've got a few easy ice chest recipes for you!  I was just dared to accept a challenge.  Schlitterbahn just announced a new Ice Box Challenge for some creative ways to pack foods in your ice chest this summer.  Sure!  Why not,  I love food and I love a challenge.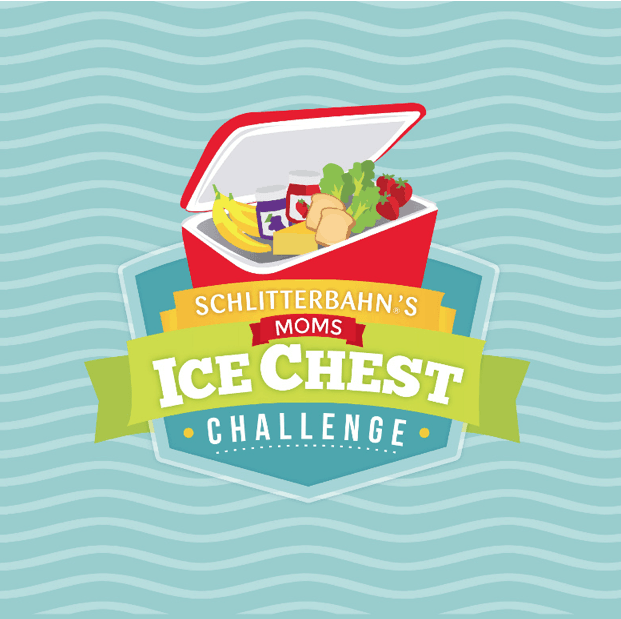 I always take finger foods and fruit when I pack my ice chest.  It's a must.  I usually make the sandwiches ahead of time and pack them individually.  This way they are ready to grab and eat when you get hungry.  We all know how hungry we get when we spend time at Schlitterbahn water park!  Not only that, Schlitterbahn allows you to bring in an ice chest which can save you lots of money while still having a great time at a water park!  Parking is free too!  Schlitterbahn has always been a family friendly water park that doesn't nickel and dime you to death!
The challenge begins…  I started off asking my younger one what I should make for this challenge.  I took out some bread, cheese, turkey lunch meat, hummus and spinach.  She immediately corrected me (as if I was doing something wrong) and said "NO!  You need tortillas, peanut butter and jelly!"  There was no stopping her.  She had it in her mind that this is some sort of contest and she is gonna win it!
So we started making our food.  I made my sandwich and before I was halfway done, she already completed hers.  Geez!  She's so competitive.
Here's my sandwich.  Notice I used hummus instead of mayonnaise.  I'm not a big fan of mayonnaise on hot summer days and that's why I chose hummus instead.   It's red pepper hummus too.

Now for her Peanut Butter and Jelly roll ups!  I will admit.  They tasted delicious!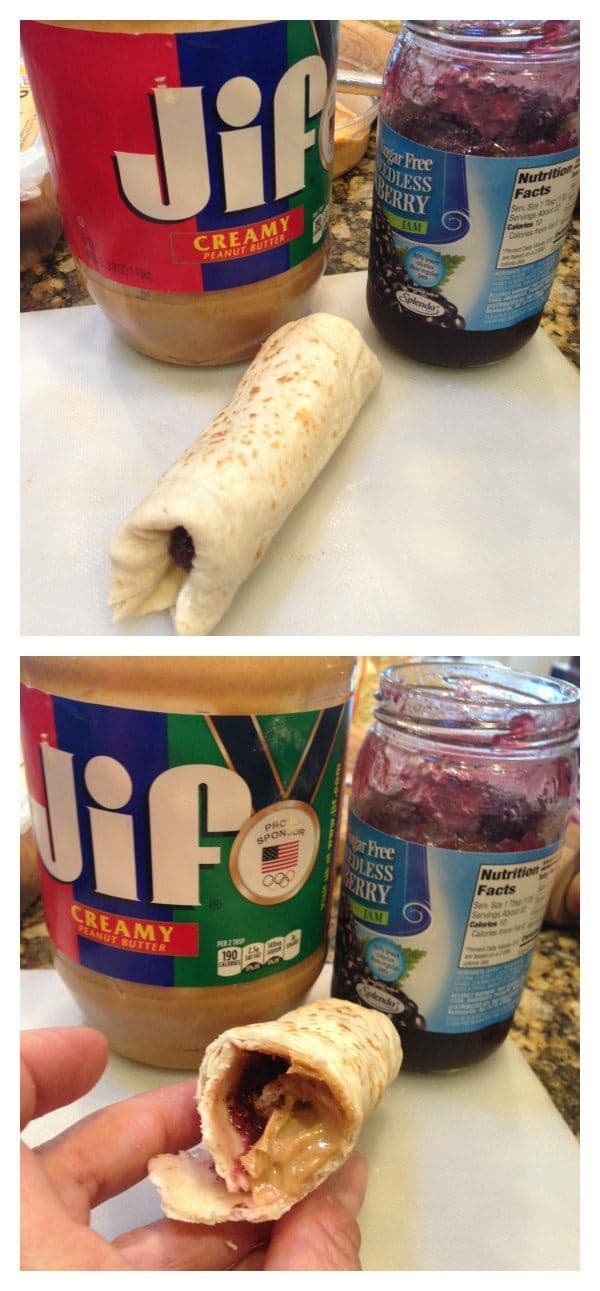 One of our favorite fruits to pack is a watermelon.  We always pack watermelon.  Another favorite for those really, really hot days are grapes.  We freeze them first though.  They are fun to chew into and so refreshing!