S'mores Snack Mix
Check out our neat and easy recipe for an amazing S'mores Snack Mix! If you are looking for a delicious and sweet snack that can replicate the amazing taste of your campfire s'mores, then this recipe will be perfect for you! The recipe below will bring you through all the steps you need to take when you are creating this delicious S'mores Snack Mix for yourself! If you're looking for some other great recipes, then we are sure to have plenty! You should try out our Banana Nut Bread Recipe, our Pretzel Lady Bugs Recipe, our Easy Peanut Butter Fudge Recipe, or even our Beer Candied Bacon Strips Recipe!
If you liked this recipe, then you may want to check out this cookbook for some of the best and easiest desserts that are out there! This cookbook is especially good for those who need just those simple recipes for sweets that you can have ready to serve and eat in no time! Take a quick look! I am more than positive that these recipes are sweet desserts that you will be able to make with ease!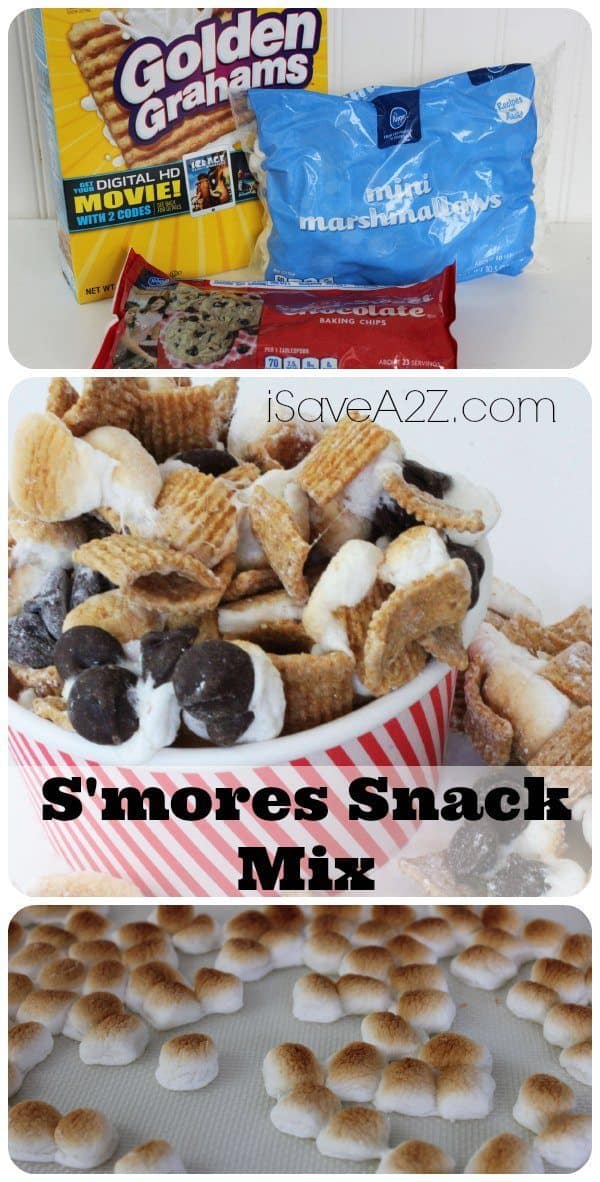 S'mores Snack Mix
Instructions
Set your oven on a low broil.

Line a baking sheet with a silicon mat or some parchment paper.

Spread marshmallows on prepared sheet.

Place the prepared sheet under broiler just until the marshmallows begin to turn brown.

Remove the silicone mat or the parchment paper immediately from the pan and place it in the freezer for about 10-15 minutes.

The marshmallows may still be too sticky for you to handle so you can optionally dust them with powder sugar to reduce stickiness.

Combine the marshmallows, chocolate and cereal in bowl 1 handful at a time to mix well.
Nutrition facts are provided as a courtesy.
Hope you enjoy! If you like this recipe be sure to PIN IT here!  Follow us on Pinterest too so you don't miss anything!