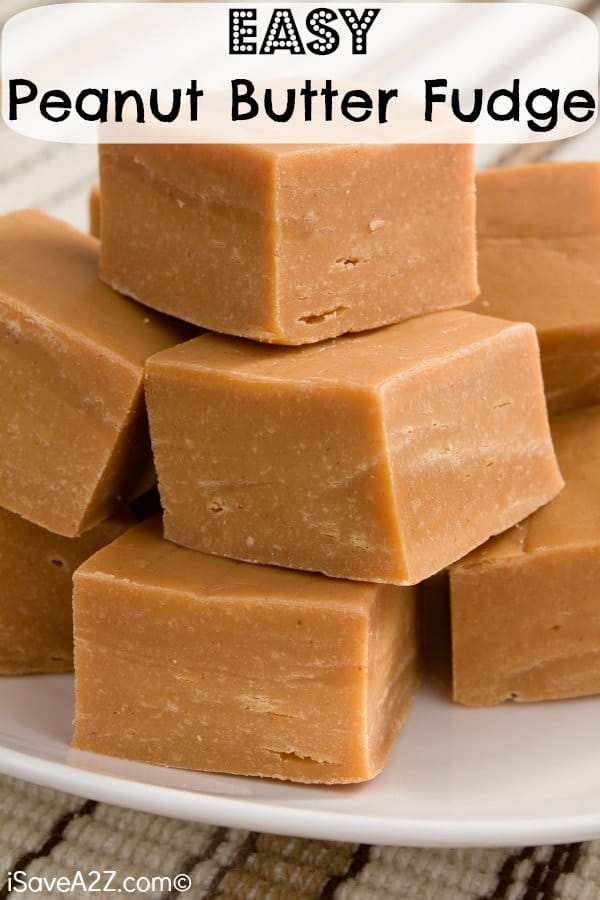 This Easy Peanut Butter Fudge Recipe only has 4 ingredients….YAY!! I've said before that it is my mission to share easy yet delicious recipes with you, so add this one to your list!
Now, I feel I should also mention this. My grandfather is the fudge maker in our family. He calls it candy, and he is the ONLY person in our family that can make HIS fudge. Several of my family members have tried…..and failed. Even my aunt, who is an amazing cook and bakes all the time, can not do his fudge. It also doesn't help that when my grandfather gives the measurements for his fudge, he uses his hands.
There are no measuring cups or spoons used, and his hands are bigger than most of ours 🙁 Needless to say, fudge is an intimidating thing for me. 4 ingredient peanut butter fudge is so simple to make, you will instantly fall in love.
The main tip that he has given us about his one and only fudge is that the weather has to be nice outside. There's something about it being a rainy or a very humid day that will make your fudge not set. Or as my grandmother says…you'll get fudge soup! So as long as it is a nice sunny day outside and your kitchen is not overly hot, this Peanut Butter Fudge Recipe should work just fine!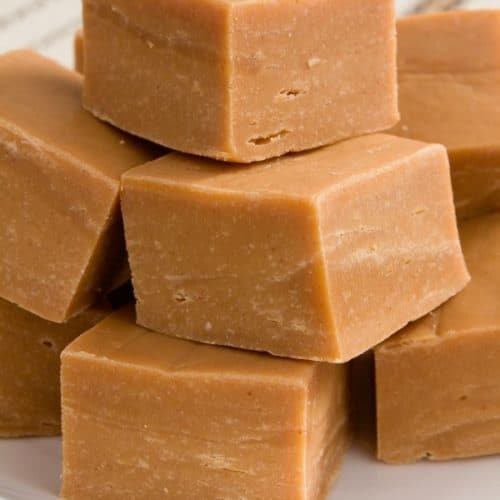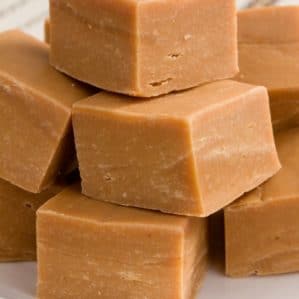 Easy Peanut Butter Fudge
Instructions
Add the sugar and milk to a medium saucepan, mix well and bring to a boil.

Continue to boil for about 2 1/2 minutes and stir constantly.

Remove from the heat and stir in the vanilla extract and peanut butter.

Pour fudge into a glass container and allow it to set and harden for at least one hour.
Notes
The "prep" time listed is actually the cooling time. I also gently shake my glass pan back and forth to smooth the fudge out and make it even.
See, I told you this Easy Peanut Butter Fudge Recipe really was easy! I have heard that some people put their fudge in the fridge or freezer to speed up the time for it to set, but I have never done this. I like to just put my pan on the counter and let it sit until it's done.
Be sure to check out all of our amazing recipes HERE!
I also found a really great deal on the Gluten Free Snacks and Sweet Treats That Kids Love Cookbook! You can get the Kindle version for just $0.99 or read it for FREE if you belong to Amazon Prime!
Enjoy!