First Aid Preparedness for the Whole Family
(This article has been sponsored by The Motherhood/BAND-AID® Brand and NEOSPORIN® Brand but all opinions are 100% my own)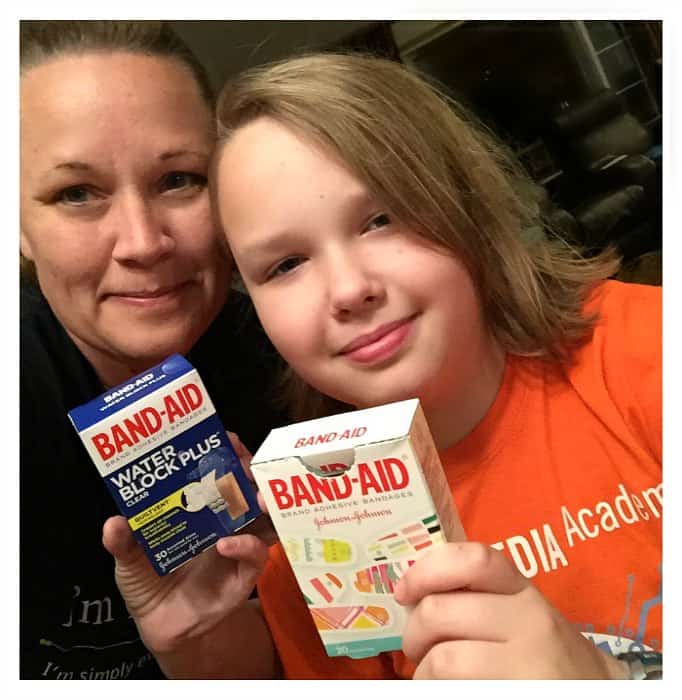 First Aid Preparedness for the Whole Family
What is the number one thing you think of when you hear the words first aid?  I immediately think of BAND-AID®!  The second thing I think about is NEOSPORIN®.  I have a few first aid kits and all of them have these two products on hand.  They wouldn't be complete without it.
How do you stay prepared?  This is something I never really thought about until my kids got involved in sports or until we moved to the country.  There's always some sort of scrapes, bumps and bruises to deal with.  Or bug bites too.  My youngest loves the bright colored ones and I love the clear ones.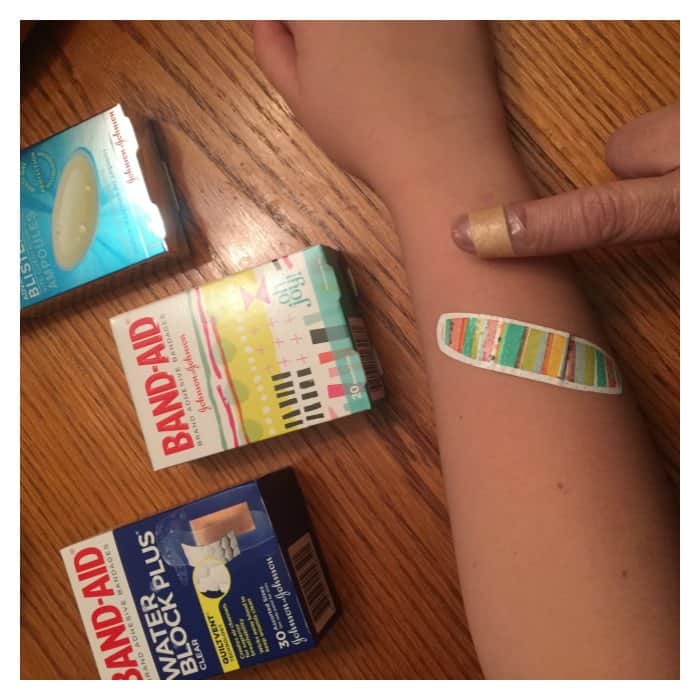 We just recently moved to the country on over 5 acres of land.  My husband was working the tractor when all of a sudden a branch caught the top of it and swung past him knocking him clear off the tractor!  The tractor kept going too!  I saw it happen.  I have never seen him get up off the ground so fast and start running after it.  I could care less about the tractor but was worried about him.  During his adrenaline rush he didn't even realize he had been hurt.  We were kinda far from the house but when I saw him bleeding I immediately ran to get our first aid kit.  He needed some peroxide, NEOSPORIN® + Pain Relief Ointment and a few BAND-AID® strips stat!  He laughed it off and said he will just pack some dirt in it and get back to work.  Seriously?!  Who does that?  No way Mister.  It will get infected.  I ran back to the house and got the supplies needed.  He was alright by the way.  No stitches or anything else needed.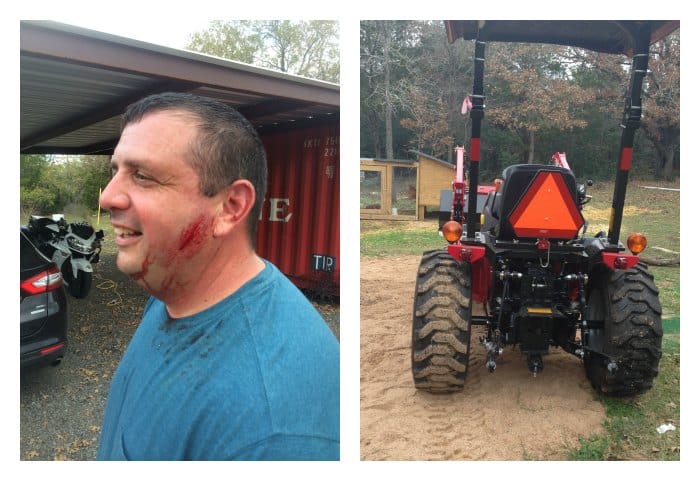 BAND-AID® Brand and NEOSPORIN® Brand provide us with the tools to get out there and tackle new adventures — and to treat the inevitable mishaps that happen along the way.
Thinking back to this situation, I should have had a small first aid kit on the tractor with him.  I do now!
I have another story of BAND-AID strips that I'm sure Moms with young kids can relate to.  I can remember when my daughter was only four years old.  Instead of a toy she wanted the latest movie character of BAND-AID bandages at the store.  She would use them on all her stuffed animals.  She would always make their boo-boo's feel better.  Oh, to be a young child again…  Now she helps take care of real animals on the farm such as her chickens, ducks, dogs and cats.  The cats are her favorite for sure.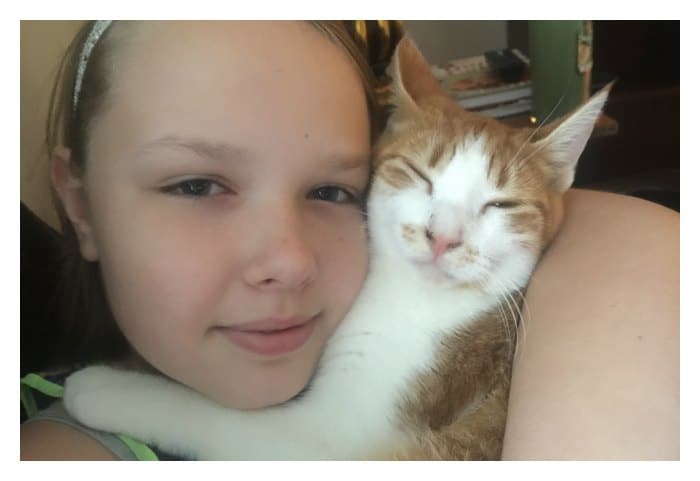 This got me to thinking…  what do you do to prepare so you can continue to play on?  I have learned to carry a few small items in my purse.  Thank goodness for small tubes of NEOSPORIN® because I carry a small purse.  I also carry a few BAND-AID® strips and some clean wipes too.  I've needed them more times that I can remember too.  Especially for kids who play sports or play outdoors often.
First aid kits should contain:
Essential products such as NEOSPORIN® + Pain Relief Ointment to help prevent infection and BAND-AID® Brand Adhesive Bandages to cover and protect wounds from dirt and germs.
For more serious injuries, always keep items such BAND-AID® Brand of First Aid Products Cloth Tape and a first aid guide on hand.
If you love to garden, you'll want products that help treat itching from bug bites or rashes you may receive from certain plants, like BENADRYL® Extra Strength Spray, as well as tweezers for splinters.  If you love to cook, you'll need products like BAND-AID® WATER BLOCK PLUS® Clear Bandages and ones that can help treat minor burns, like NEOSPORIN® + Pain Relief Ointment.
Did you know?
Did you know that BAND-AID® Brand and NEOSPORIN® Brand's just partnered with KaBOOM  along with celebrity mom Tamera Mowry-Housley!!  She has joined this effort to help remind parents about the benefits of play!
Fun Facts & Tips
Stay Prepared:
A majority of parents (53%) have been unable to care for an injury because they didn't have the necessary first aid supplies on hand. [1]
43% of accidents happen when you're away from home, so it's important to always be prepared for moments of care.
You're 3x times more likely to have an accident in your home than outdoors. Make sure you're prepared with first aid products.
[1] Research conducted by Johnson & Johnson Consumer Companies, Inc. on sheer BAND-AID® Brand Adhesive Bandages
Play-Focused Facts[1]:
Play is a factor in improving attention, attitudes, creativity, imagination, memory, and so many other skills critical for learning[2].
Kids who play do better in school. Kids who play develop the cognitive skills that are positively linked to learning and academic performance.
Children who have more than 15 minutes of recess time per day behave better in class.
Recess is being removed from our nation's schools as a result of academic testing, parents' concerns over safety have limited children's opportunities to play outdoors unsupervised, and more and more children are electing to stay indoors and make use of electronic media.
KaBOOM! is an organization that works to bring balanced and active play into the daily lives of all children, particularly those growing up in poverty in America. They do this by creating great places to play, inspiring communities to promote and support play, and driving the national discussion about the importance of play in fostering healthy and productive lives.
[1] Play statistics from KaBOOM!; Source: http://s3.amazonaws.com/media-kaboom/docs/documents/pdf/Facts-on-Play-2011.pdf
[2] http://kaboom.org/take_action/play_research/why_play_matters
Tips on Everyday Play[1]:
Turn getting ready to go to the park into a game or a scavenger hunt as you pack all your first aid essentials with your family, including must-haves from BAND-AID® Brand and NEOSPORIN® Brand.
Use everyday household items such as BAND-AID® Brand Bandages with your favorite characters (i.e. Mickey or Star Wars) as stickers, accessories, or for crafting. Even boxes can be creatively transformed into toys.
Encourage kids to play "doctor" with stuffed animals, so they can learn how to treat imaginary boo-boo's with BAND-AID® Brand Adhesive Bandages.
Play tic tac toe with everyday items such as brooms if you're in the house, sticks if you're outdoors, and everyday household items like BAND-AID® Brand Adhesive Bandages boxes and NEOSPORIN® Brand tubes as the X's and O's.
Demonstrate creativity, exploration, physical activity, friendship, and adventure with your little at home one by capturing your moments of play with photographs. Join in on the fun and show how the whole family can get involved in everyday play!
[1] Using Behavioral Economics to Create Playable Cities: http://media.kaboom.org/pdf/Using_Behavioral_Economics_to_Create_Playable_Cities-Full.pdf