Homemade Microwave Popcorn! (Movie Theater Secret ingredient included!)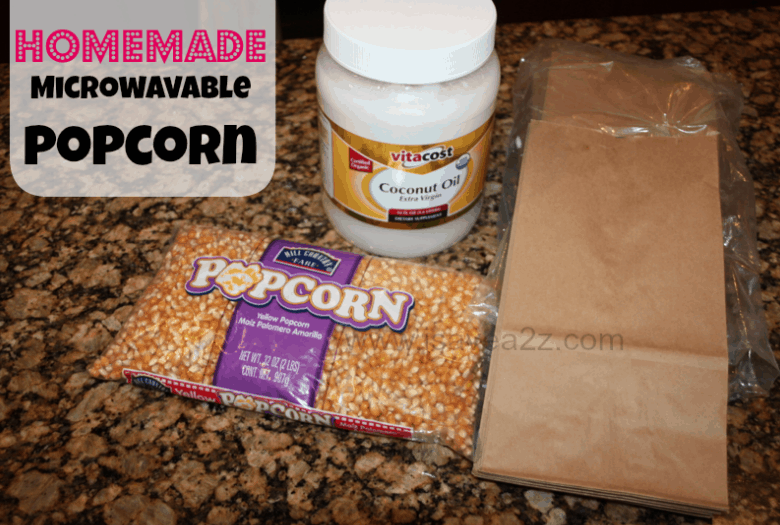 Homemade Popcorn Recipe
I'm so excited to tell you about this homemade popcorn recipe! Let me start by telling you that in high school my husband and I were working at the movie theatre! This is actually how we met. Both working at our very first jobs! We are high school sweethearts and we just celebrated our 19th wedding anniversary!
Ok, on to the good stuff! Do you buy the Movie theatre buttered popcorn but realize that it still isn't the same as the yummy popcorn served at the movie theaters?! Yeah, me too! But I will let you in on a little secret. The movie theaters actually use Coconut oil and flavoring to get that yummy taste! I can remember hooking up those huge 5 gallon buttons of coconut oil to the huge popcorn machines just like it was yesterday! Here's for the frugal part! You don't have to buy those individually wrapped bags of popcorn because you can make yummy popcorn at home really easily and with ingredients that will make it just like the movies! How's that for a homemade popcorn recipe?!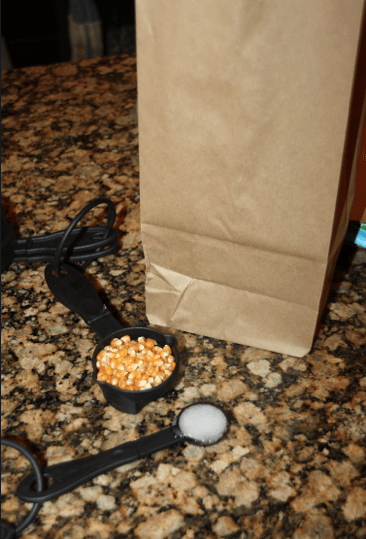 Homemade Movie Theatre Popcorn Recipe
You will need the following ingredients:
1/4 cup popcorn kernels (I purchase the generic version for less than a $1 a bag at my grocery store)
1 teaspoon Coconut Oil (Coconut Oil, found here on Amazon, is the secret ingredient but you can use Olive oil if you prefer also same measurement)  UPDATE:  They finally have a real movie theater oil that's sold on Amazon (I haven't seen this anywhere else!)
Sprinkle Gold Medal Products 2045 Flavacol Seasoning Popcorn Salt
(this gives it the yellow color just like at the movies!) to taste (found here on Amazon! This will easily make hundreds of bags of popcorn and will last you forever!
One Brown Paper Lunch bag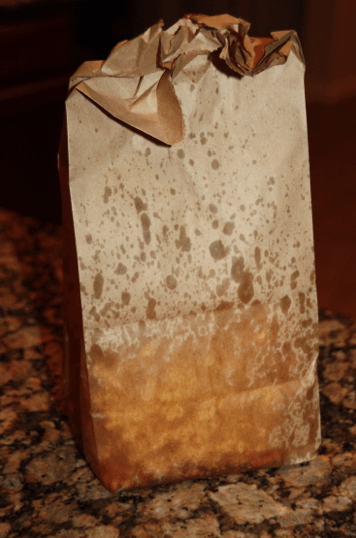 Directions:
Add 1/4 cup of Popcorn Kernels in the paper bag
Add 1 teaspoon of Coconut Oil or Olive Oil (Whichever you prefer) UPDATE:  Real Movie Theater Oil HERE!
Add Flavacol Salt for Seasoning – to taste (note: the finer salts always work better but regular table salt will do too)
Shake well and fold the top of the bag over about 3 or four times. Lie the bag flat down in the microwave for about 2 minutes and 30 seconds (It may be different for your microwave so stop it when you here the kernels stop popping).
Voila! Homemade Movie Theater Popcorn on a budget!

Enjoy!  I'm ready for movie night at home.  How about you?