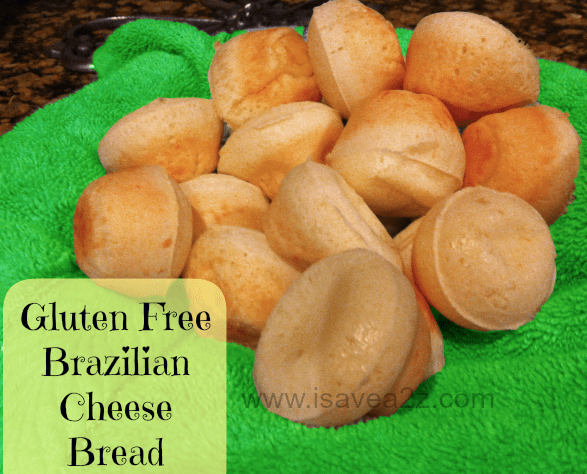 Brazilian Cheese Bread Recipe
I am so happy to share this super delicious Brazilian Cheese Bread Recipe!  My husband and I enjoyed an evening out for dinner at a Brazilian restaurant, Fogo de Chao.  I immediately feel in love with their bread!  OMG!  I have never tasted anything like it.  I just had to have the recipe!  They are very similar to a Popover (crisp on the outside and hollow and chewy on the inside)  My mouth is watering as I try to explain this to you…  After speaking with the manager at the restaurant,  he agreed to tell me in detail how they make it!  Actually, I think deep down he knew I had to have this recipe!  Yay for nice managers!!!
I am absolutely amazed at how easy it was to make and they are Gluten Free too!  Amazing!  You have got to try this!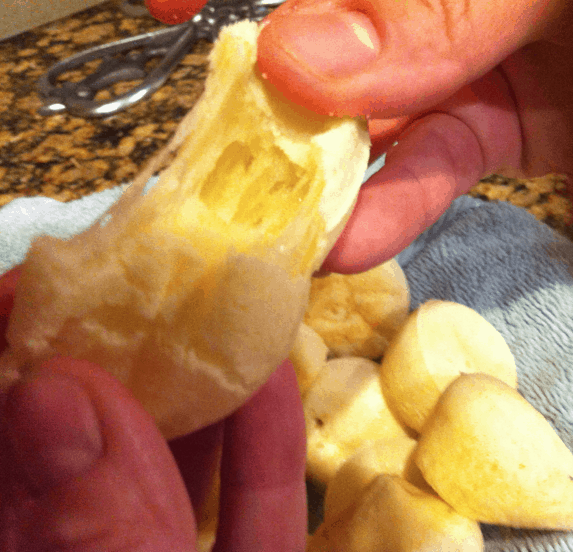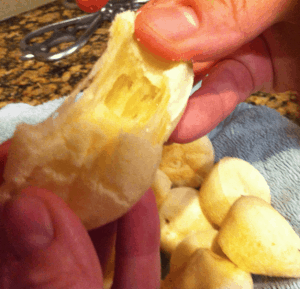 Prep Time: 5 minutes
Cook Time: 15 minutes (or longer depending on your oven)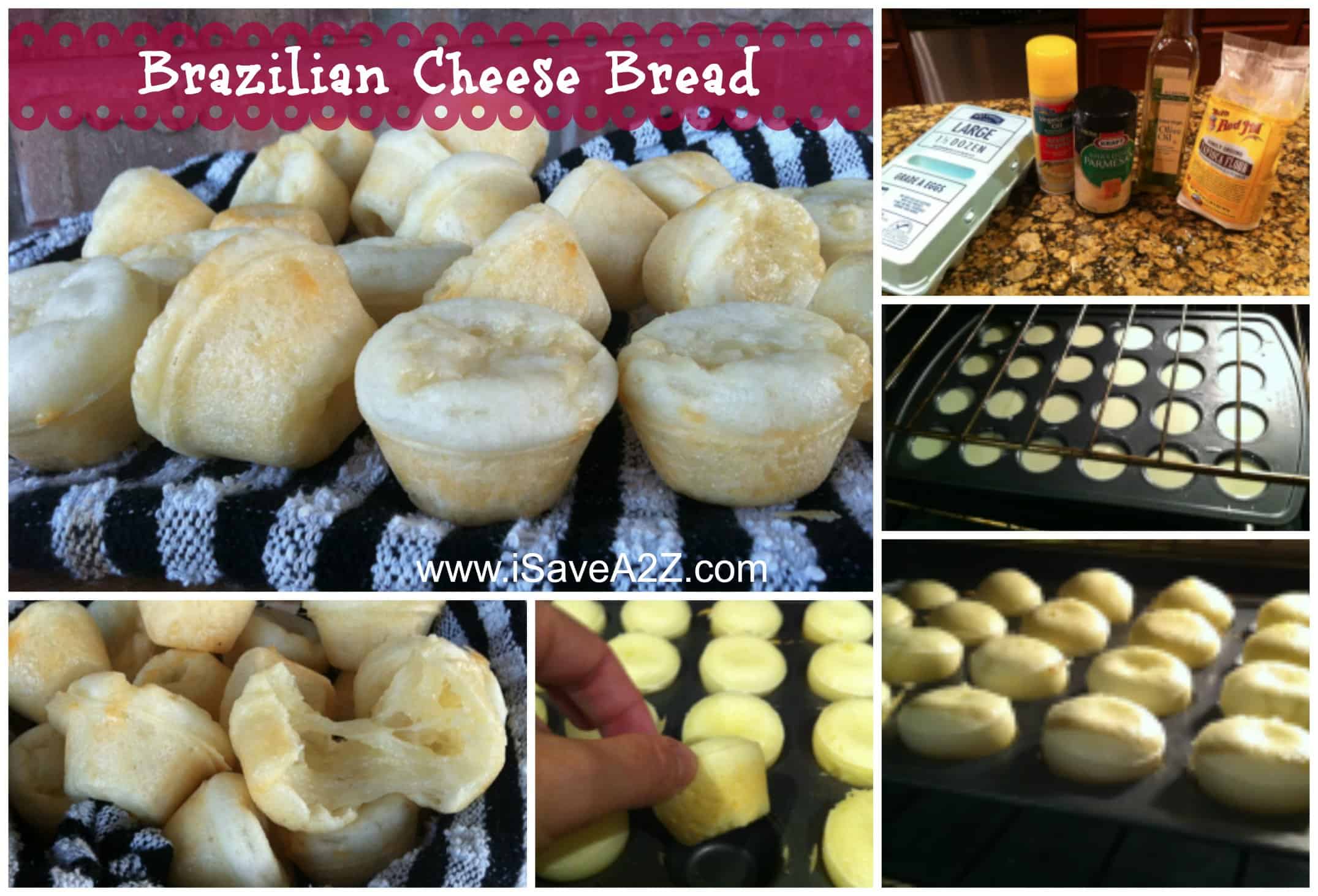 Ingredients:
1 egg (preferably at room temperature)
1/3 cup Olive Oil
2/3 cup Milk
1 1/2 cups Tapioca Flour (It's rare to find coupons for this so I usually grab a deal on Amazon or you can pick this up at your local natural health food store)
1/2 cup (packed) grated cheese (I used Freshly grated parmesan on this one but I plan to experiment with many more cheeses in the future) I believe the restaurant uses Mexican Farmers Cheese – Queso Fresco
1 teaspoon of salt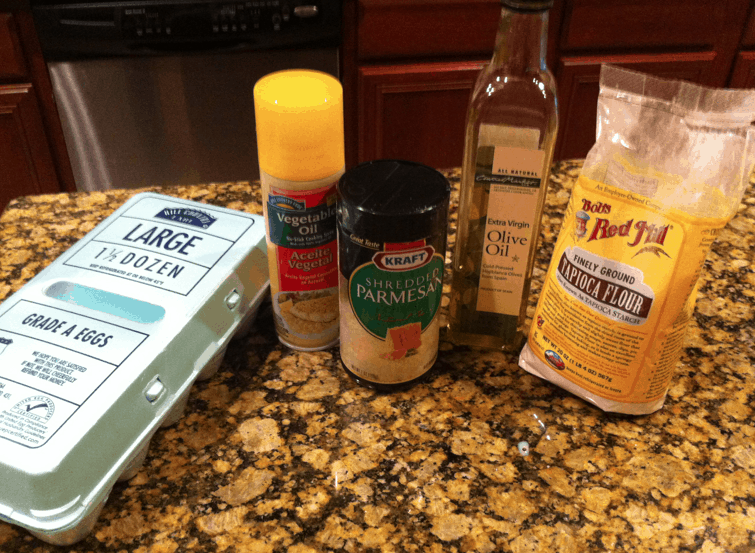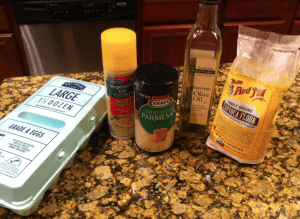 Directions:
Preheat oven to 400°F. Grease a mini-muffin tin as seen in my photo.  Mix all ingredients together in a blender.  (yes, a blender!  That's not a typo!)  The batter comes out very watery looking.  Next, bake in the oven for about 15 minutes, or until all puffy and  lightly browned. Remove from oven and let cool on a rack for a few minutes.
Note:  These are best when you eat them warm (you can reheat them later, only takes 5 seconds in the microwave)
This recipe makes enough batter for 24 mini muffin sized cheese breads.