Grub Burger Bar Review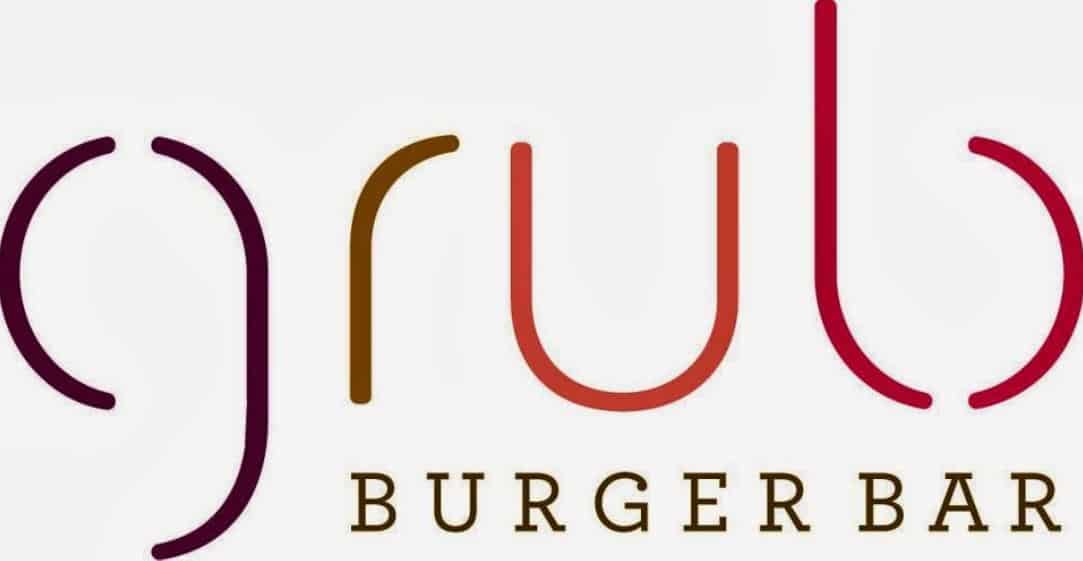 Because I live close to Austin and we do not have a Grub Burger Bar here, I had never heard of this place. Now that we have tried this amazing cuisine, I am on a personal mission to bring one to my area! This is not your average burger and fries kind of place. There are 9 signature burgers for you to choose from which include: The Lockhart Legend, You're My Boy Blue and the OMG burger! You've got to love the names 🙂 For the sides they have regular fries, sweet potato fries, onion rings and even chili! This is what I chose for dinner. I know, I know…..I'm boring. But it was A-M-A-Z-I-N-G!! OH, and they make their buns fresh all throughout the day EVERY DAY!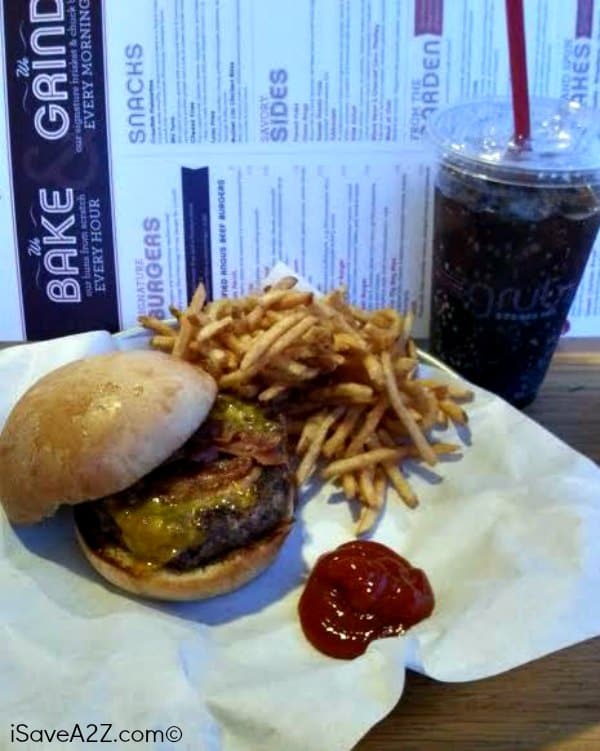 I'm pretty sure my husband is now in love with this place just because of their onion rings! Not into beef burgers?? No worries, they also have turkey burgers, tuna burgers, meatless burgers AND a Greek chicken burger! Have you ever seen a selection like that? And if you're not in the mood for a burger at all, then they also have a selection of salads with their made-from-scratch dressings.
Now….for the BEST PART (in mine and my husband's opinion). They have the most amazing shakes at Grub Burger Bar. I'm not kidding you, you will fall in love with them and you will crave another one for days after you've had your first one. I speak from first hand knowledge of this. These are creamy and delicious hand-spun shakes in flavors like salted caramel (so good), mint chocolate chip and Nutella! Yes, Nutella! But, if you are out for the night (and have someone to drive you home) they also have spiked shakes which contain things like coffee liqueur and cake vodka.
There is so much more to choose from on their menu. I highly recommend stopping by and trying it out. They have locations in Atlanta, College Station, Houston and Dallas. And if I have my way….maybe they'll come to Austin too! Another great thing about this location is that they are in the CityCentre. So there's lots of shopping and entertainment for the whole family and you can make a day or night out it.
You can find out more on the Grub Burger Bar site. You can also keep up with new menu items and new locations by following them on Facebook.