Halloween Monster Donuts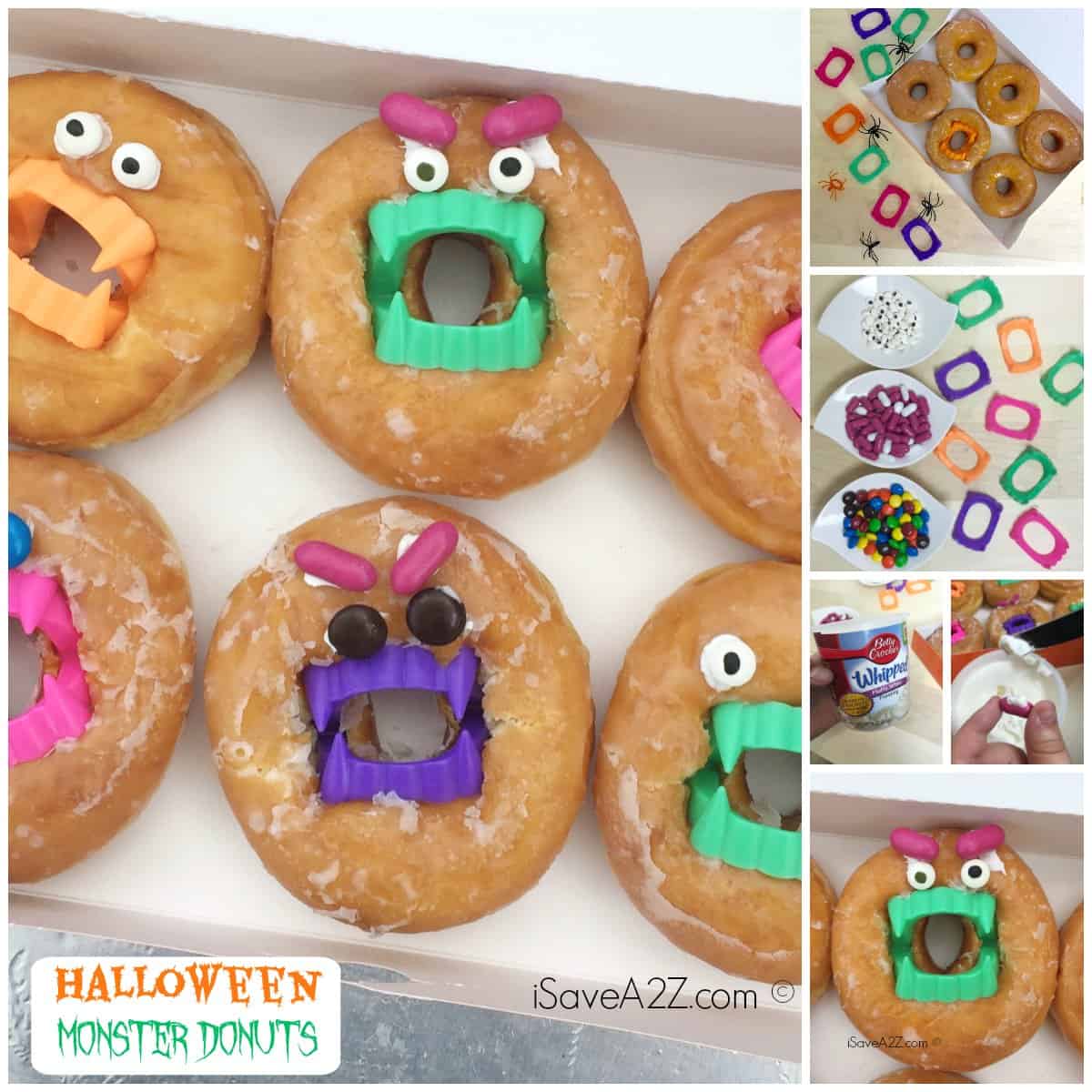 You have got to do these Halloween Monster Donuts for your next party!  Seriously, the kids go crazy over them!   They are easy to make and don't take much effort at all.  It's a fun treat idea for a Halloween party or maybe even a school party too.
Halloween Monster Donut Ingredients
Eyes
Vampire teeth
Frosting (to use as glue)
Big box (or two) of your favorite donuts
Halloween Monster Donut Decorating Options
Make sure you get the vampire teeth and edible googly eyes ahead of time.  You don't want to be stuck the day before the party, picking up the donuts and forgetting what you need to decorate them.
Teeth Options:
Eyes Options:
Regular M&M's
Skittles
Chocolate chips – be sure to get the regular sized chocolate chips and not the mini's.
Red Hot candies
Eyebrow Options:
Good & Plenty Candy
Thin stands of red or black licorice
Halloween Monster Donut Decorating Directions
I love picking up a box of donuts from my local Dunkin' Donuts.
You can make these super scary or a bit goofy if you want!  I can remember when my kids were younger I didn't want really scary items for Halloween at our party.  Now that they are older, we definitely bring it to a whole new level of scary!
We used some frosting to act as the glue that holds all the eyeballs and googly eyes on.
The teeth don't require any type of glue (frosting) at all.  Just bend them in to a closed mouth form and stick them inside the hole of the donut.  Press firmly to make sure the teeth are centered in the middle of the donut.  You don't want those teeth to open back up.
My friends who tell me they are not crafty love this idea!  It's simple and you can even get the kids to help decorate them.  They might even do it for you.  If you are serving these to guests, I might suggest wearing some gloves while decorating them though.  Especially if the kids help.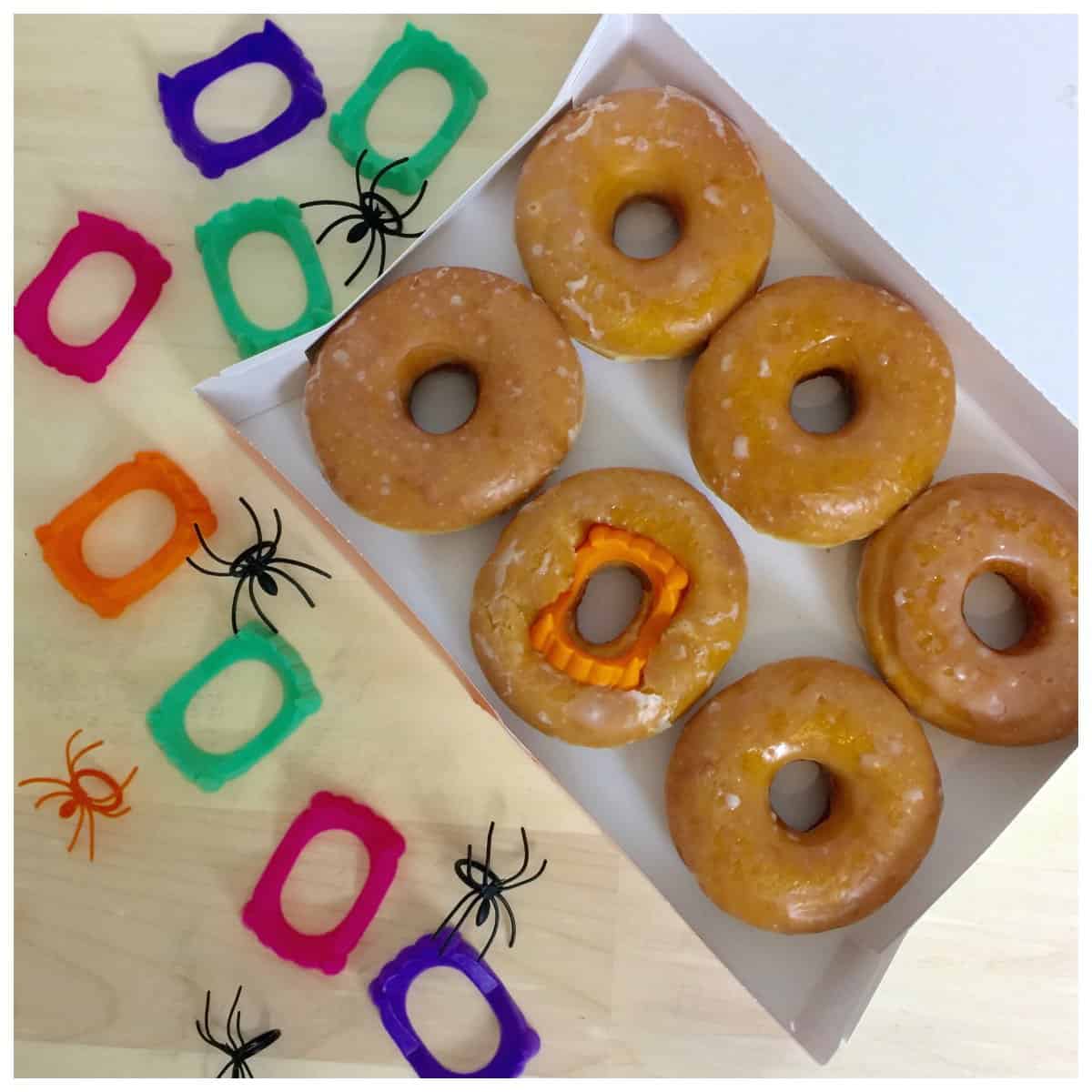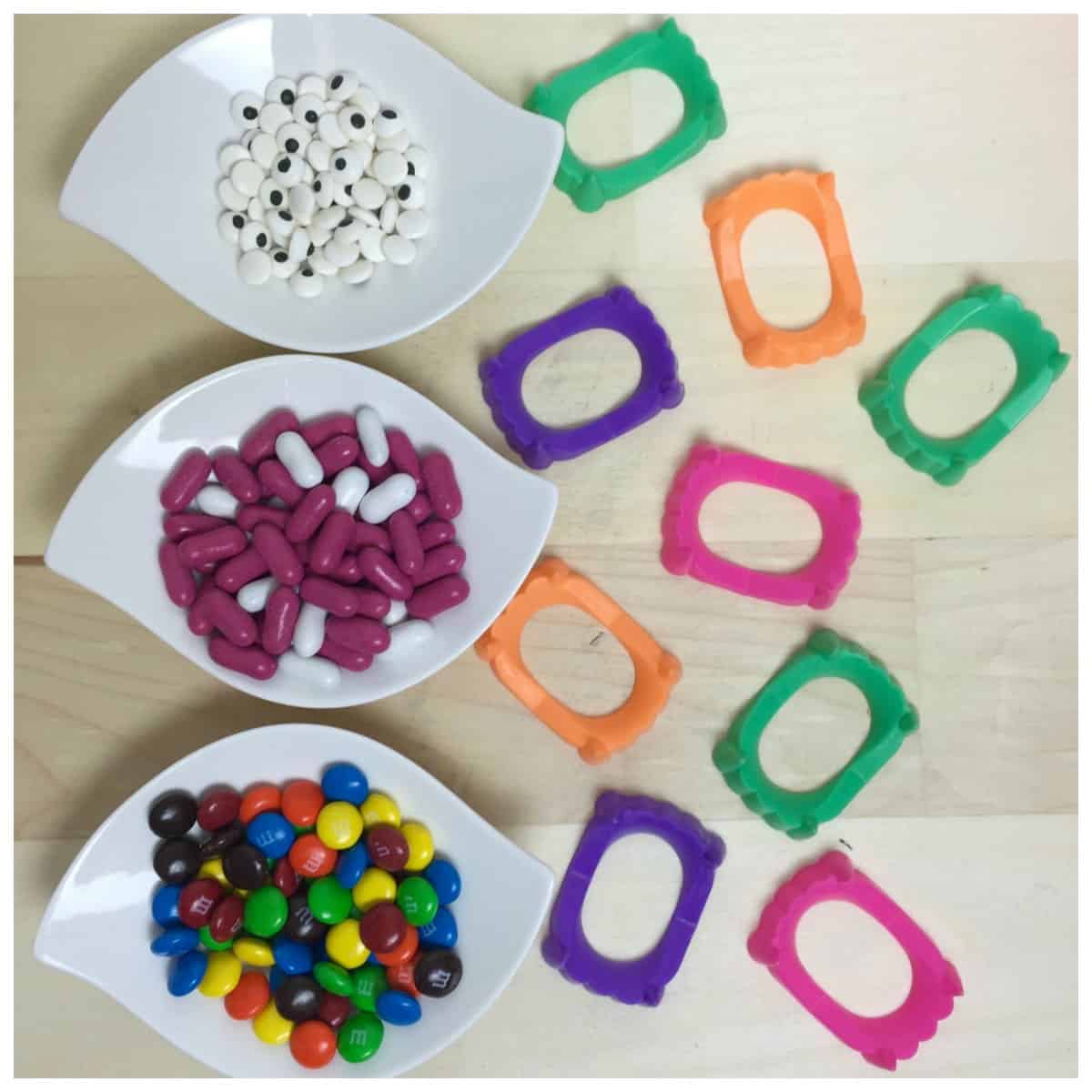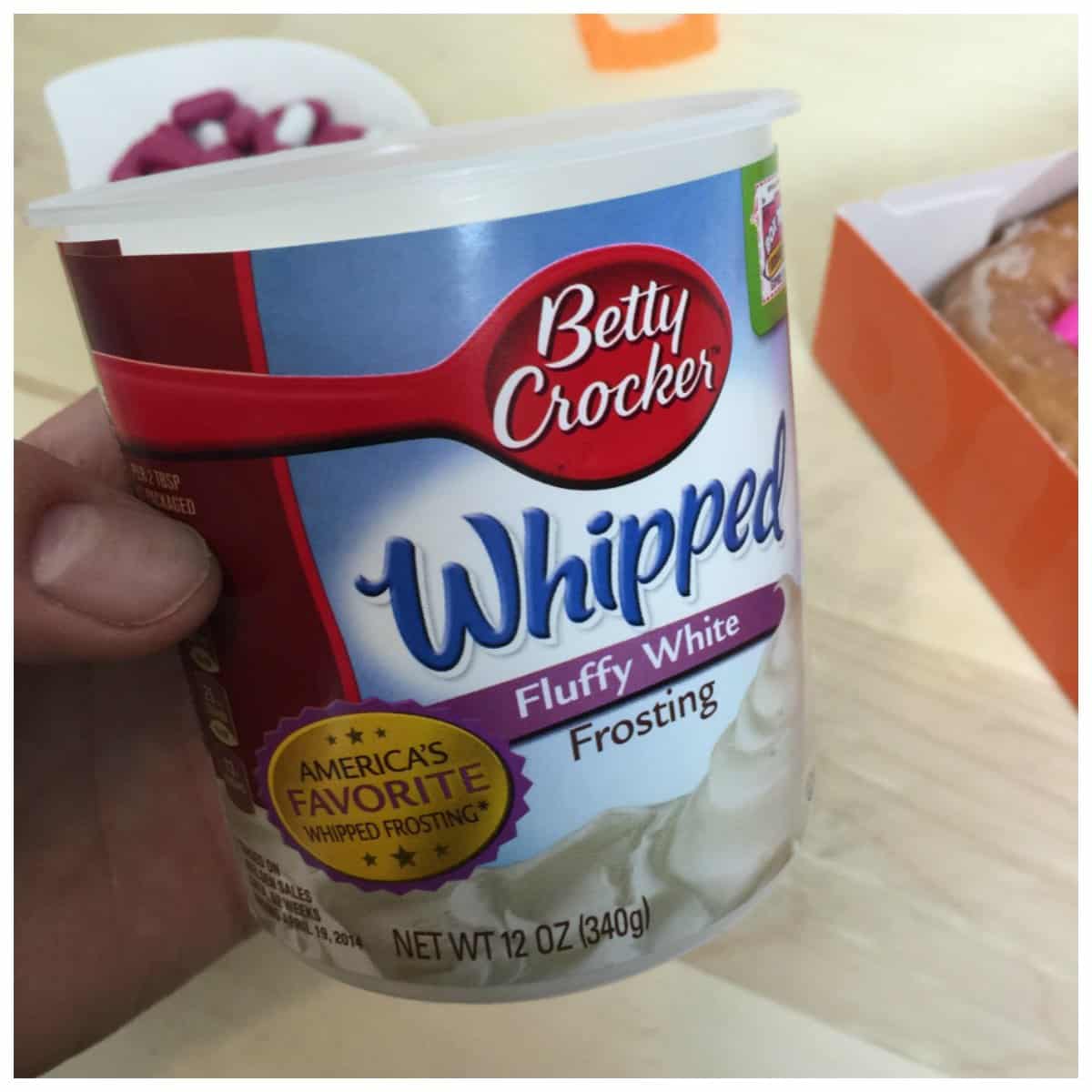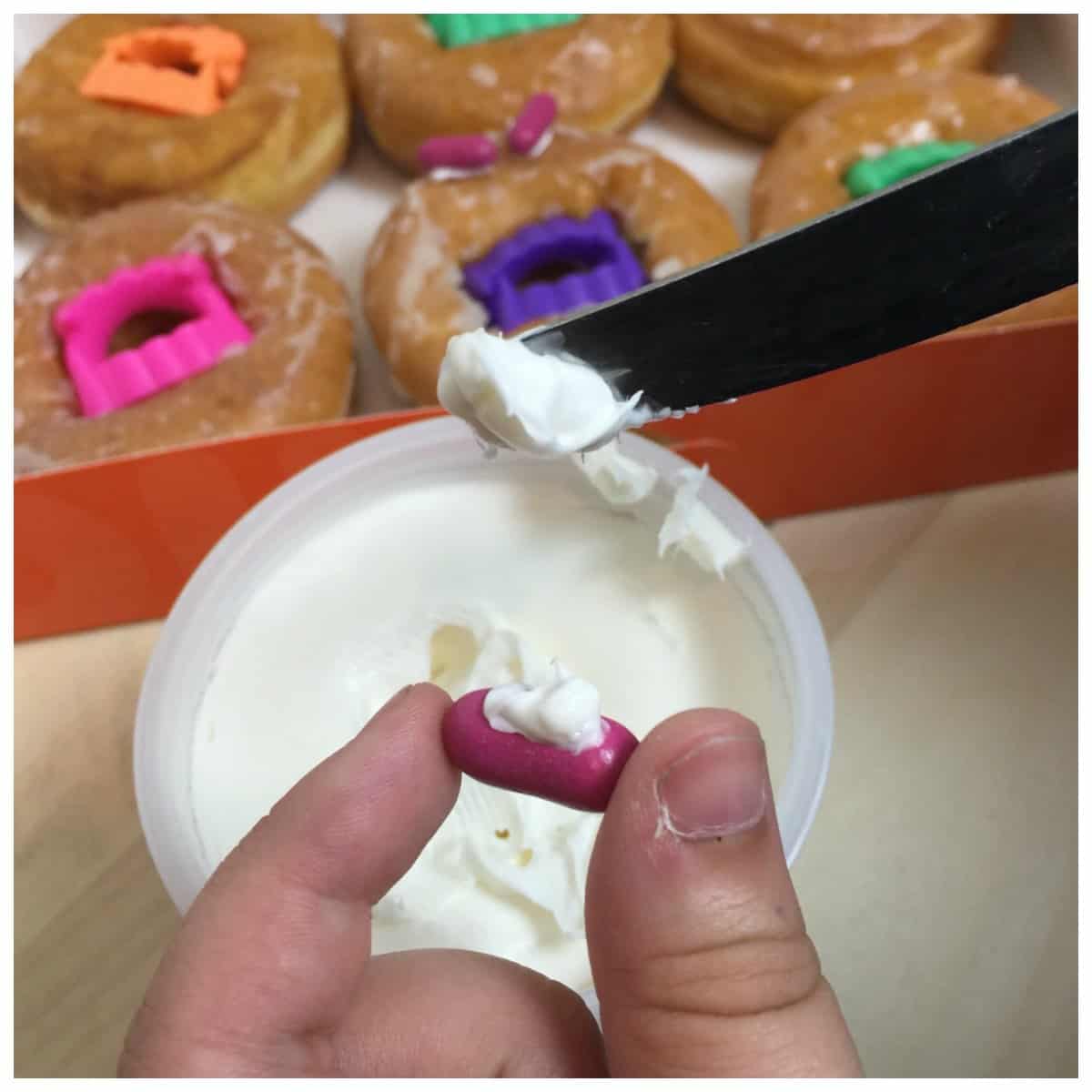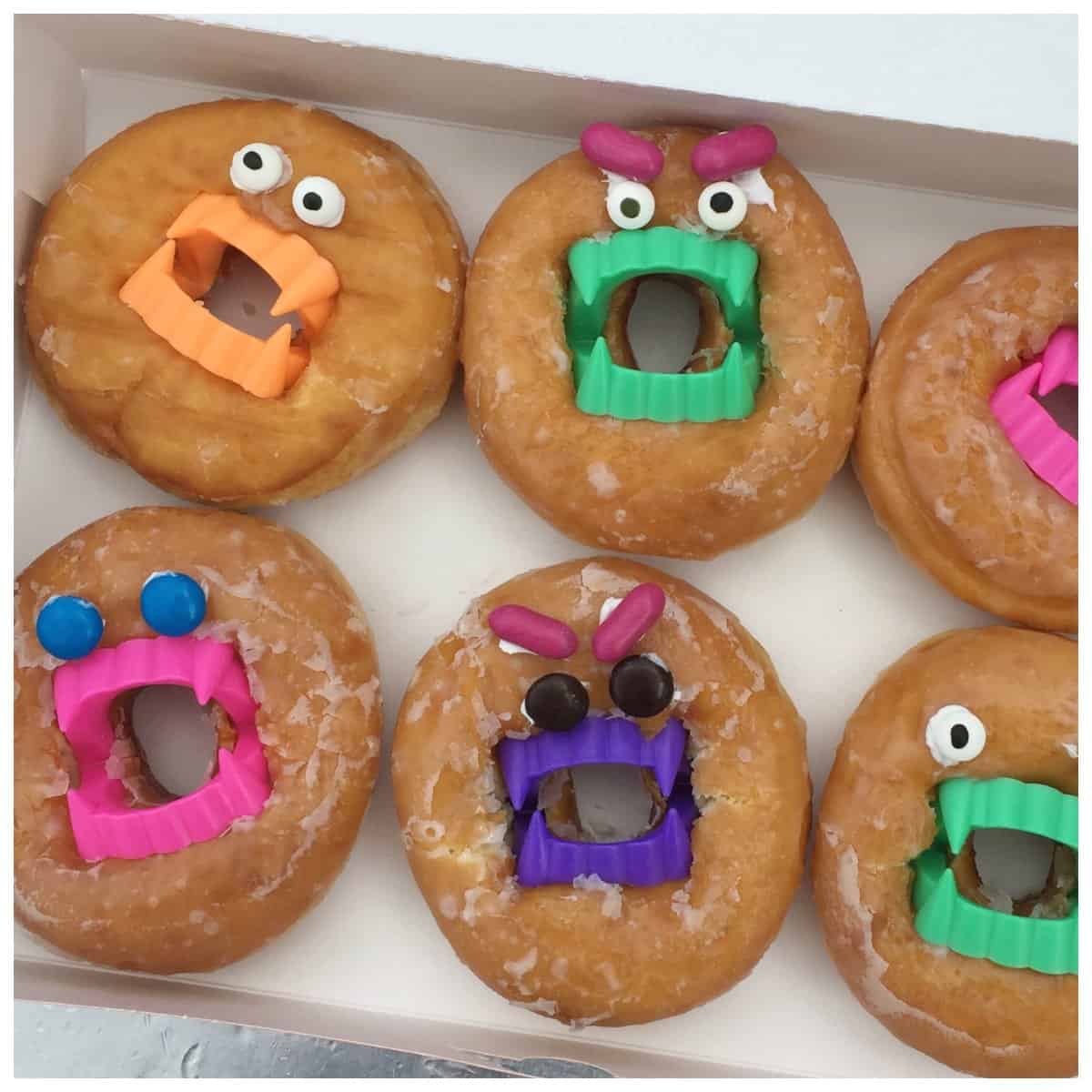 If you need a few other Halloween Party food or drink ideas, check these out:
Voodoo Kids Halloween Drink – this is a fun green party drink that has a syringe filled with a red solution!  Super fun for the kids and the adults!
Bloody Red Velvet Cocoa Drink – This one has the taste of chocolate but the look of blood!  Totally fun for Halloween!
Graveyard Pudding Cups – This is a perfect dessert idea for parties because it's served in individual sizes!
Witches Broomsticks – These are made with Reese's candies and pretzels!
Halloween Apple Monster Mouths – I really like this idea because the main ingredient is apples!
Halloween Popcorn – How about a big bowl orange, black and green mixed with a few eyeballs?  Don't worry, it's a yummy popcorn that tastes good but looks scary!
Be sure to pin it here on Pinterest: