Homemade Pizza Rolls
Our family is definitely a family of pizza lovers! But every time we order pizza, I ALWAYS want pizza rolls instead. Just in case of the rare chance you have not had these, this is basically the pizza dough, stuffed with different toppings. Recently, one afternoon, I was looking in the fridge and noticed I had refrigerated pizza dough, some pepperoni slices and mozzarella cheese. So off we went to try and make our own Homemade Pizza Rolls! My daughter does not like pepperoni, so we made her just cheese. The rest of us added pepperoni to ours. You can really add any toppings you like and make this all your own. So this is what you'll need to make basic pepperoni rolls. Just three Ingredients!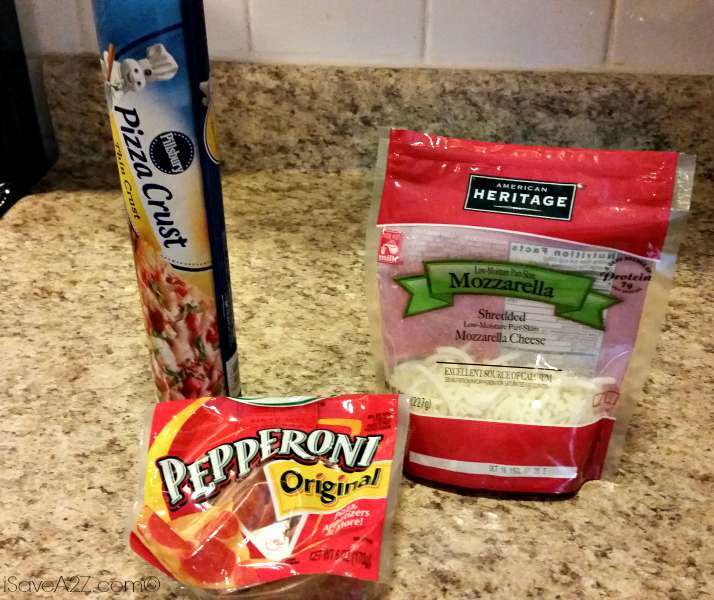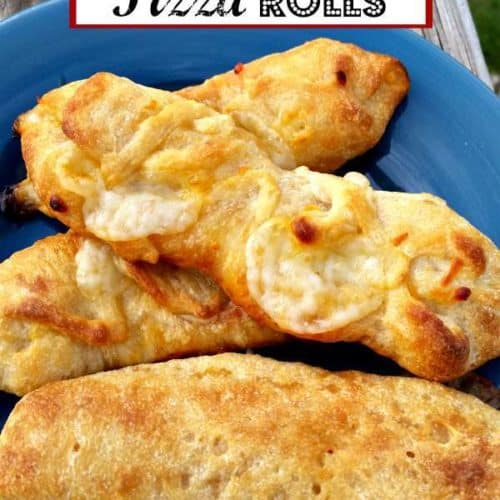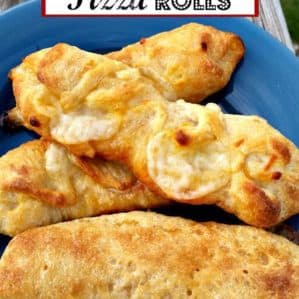 Homemade Pizza Rolls
Ingredients
1

can of refrigerated pizza dough

pepperoni slices

mozzarella cheese

any other topping you may want to add
Instructions
Preheat the oven to 425 degrees Fahrenheit and spray a large cookie sheet with cooking spray.

Lay out a large piece of wax paper on the counter so you can spread the pizza dough out.

Lay and spread the pizza dough out on the wax paper just like you were going to make a pizza.

Using a pizza cutter, make one long cut lengthwise in the dough. Then, cut the dough into sections to make individual rolls. If you have a little dough left over, that's okay. You may use it later.

Start to add your toppings in the middle of each section of dough.

Gently, bring the sides and the ends of the dough together to form a pocket. Pinch the dough together on the ends to close.

Lay the prepared pizza rolls onto the greased cookie sheet and place in the oven.

Bake for 10 to 14 minutes or until dough is golden brown.
Nutrition facts are provided as a courtesy.
As you can see, I didn't spread my dough out very evenly and had some left over in the top corner. That ended up being great, because I needed it later. One thing to also keep in mind is that the more toppings you add, the bigger sections of dough you'll want to cut. The pizza cutter works great and doesn't pull the dough at all.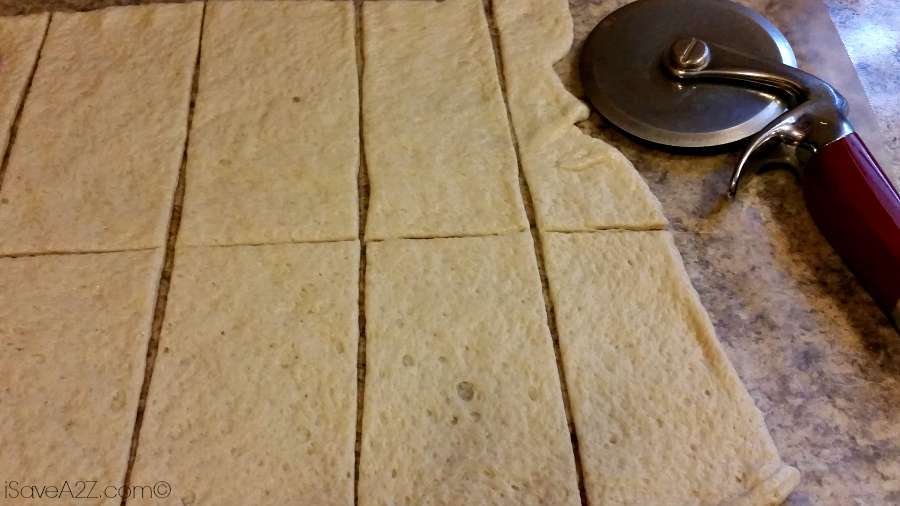 This is what they looked like once we added our toppings. You'll want to leave room on the edges so you can fold them up and close the ends.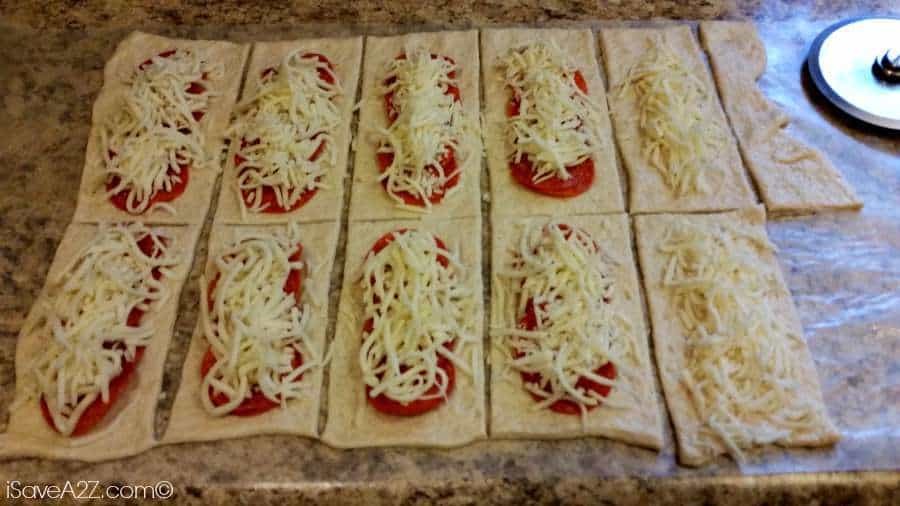 I know they aren't the prettiest things in the world. But I had a little trouble trying to roll mine up. It took me a few tries to figure out the best way to get these rolled up and all the ends closed. AND….if I had any areas that I didn't have enough dough, I had my spare piece from when I first cut them. So it all worked out great.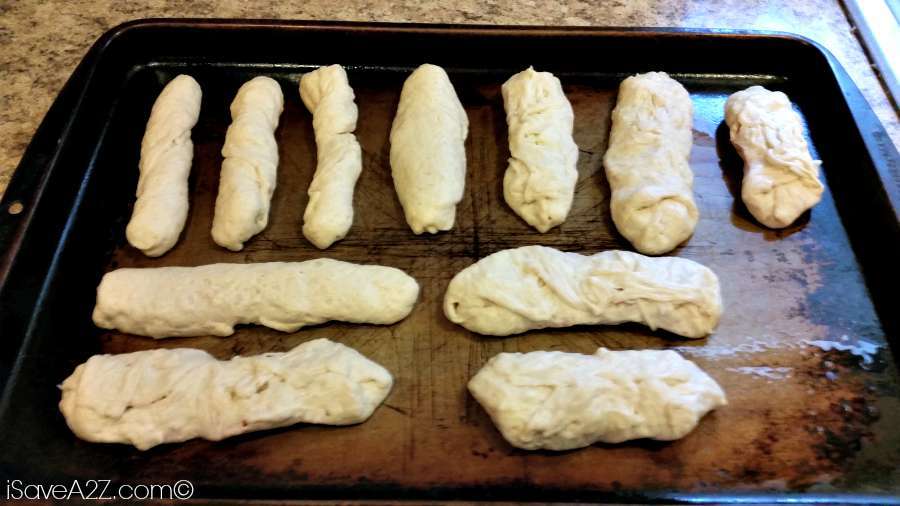 Then we just baked them and enjoyed! These Homemade Pizza Rolls were DELICIOUS!! You can have marinara sauce or Ranch dressing to dip them in. We all loved them, so this little experiment was a success. Want more homemade pizza ideas? Then check out this cookbook!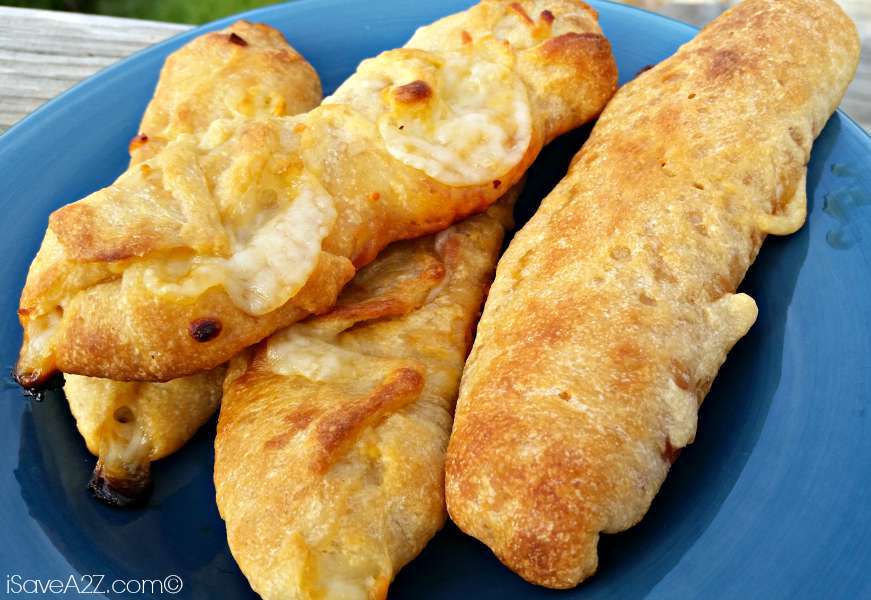 We have lots and lots of other amazing recipes you can try! You can browse through all of them HERE!
Enjoy!