Crockpot Breakfast Casserole Recipe for a Large Family

Crockpot Breakfast Casserole Recipe for a Large Family
If you've been on the hunt for a Crockpot Breakfast Casserole Recipe for a Large Family, this is for you!  This recipe will feed between 12 to 15 people easily!  We love making this recipe for big family gatherings.  It's absolutely tasty and I promise you that people will ask you for the recipe.
I always put this recipe together in the crockpot the night before.  I use a 6 quart crockpot and this recipe fills it all the way up to the top!  It will shrink a bit when it cooks but it definitely fits.
Crockpot Breakfast Casserole Recipe Ingredients:
1 bag of Frozen Shredded Hash Browns
2 pounds ground sausage
4 cups shredded cheese
1 bag of frozen green peppers, onions and red peppers (fajita mix veggies)
1 cup milk
18 medium size eggs
salt and pepper (I put about a teaspoon each)
Crockpot Breakfast Casserole Recipe Instructions:
Cook the sausage before you put it in the crockpot.
Spray the crockpot with non stick cooking spray first.
The first layer in the crockpot will be the bag of frozen shredded hash browns. Don't defrost these. Add them frozen.
Then add the cooked ground sausage on top of the frozen hash browns.
Next add the frozen veggies.
Top with the shredded cheese.
Now mix all of these ingredients together with a big spoon.
In a separate bowl, combine the whipped eggs with 1 cup of milk along with salt and pepper.
Pour the egg mixture over the ingredients in the crockpot.
Cover the crockpot and set it to cook on low for at least 8 hours.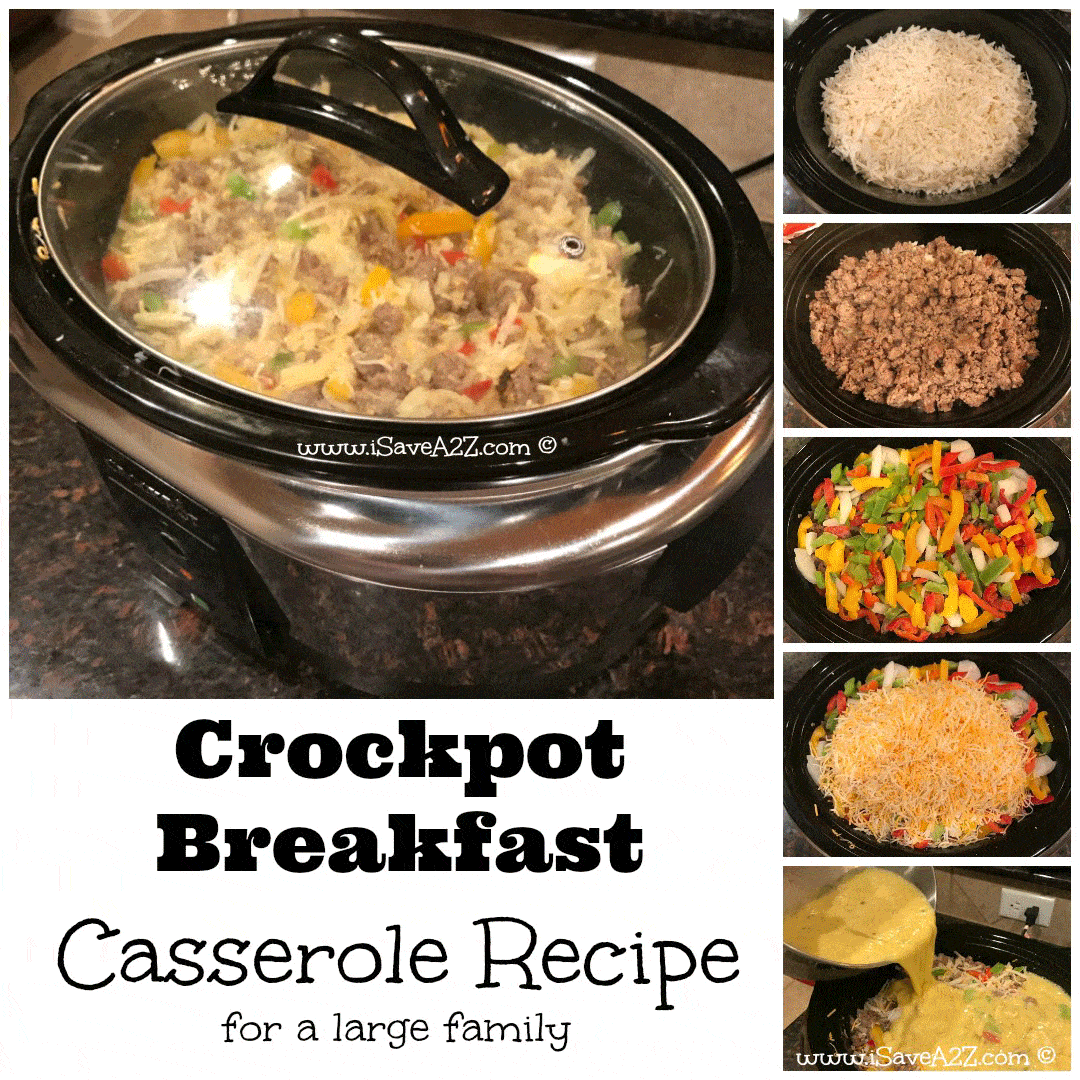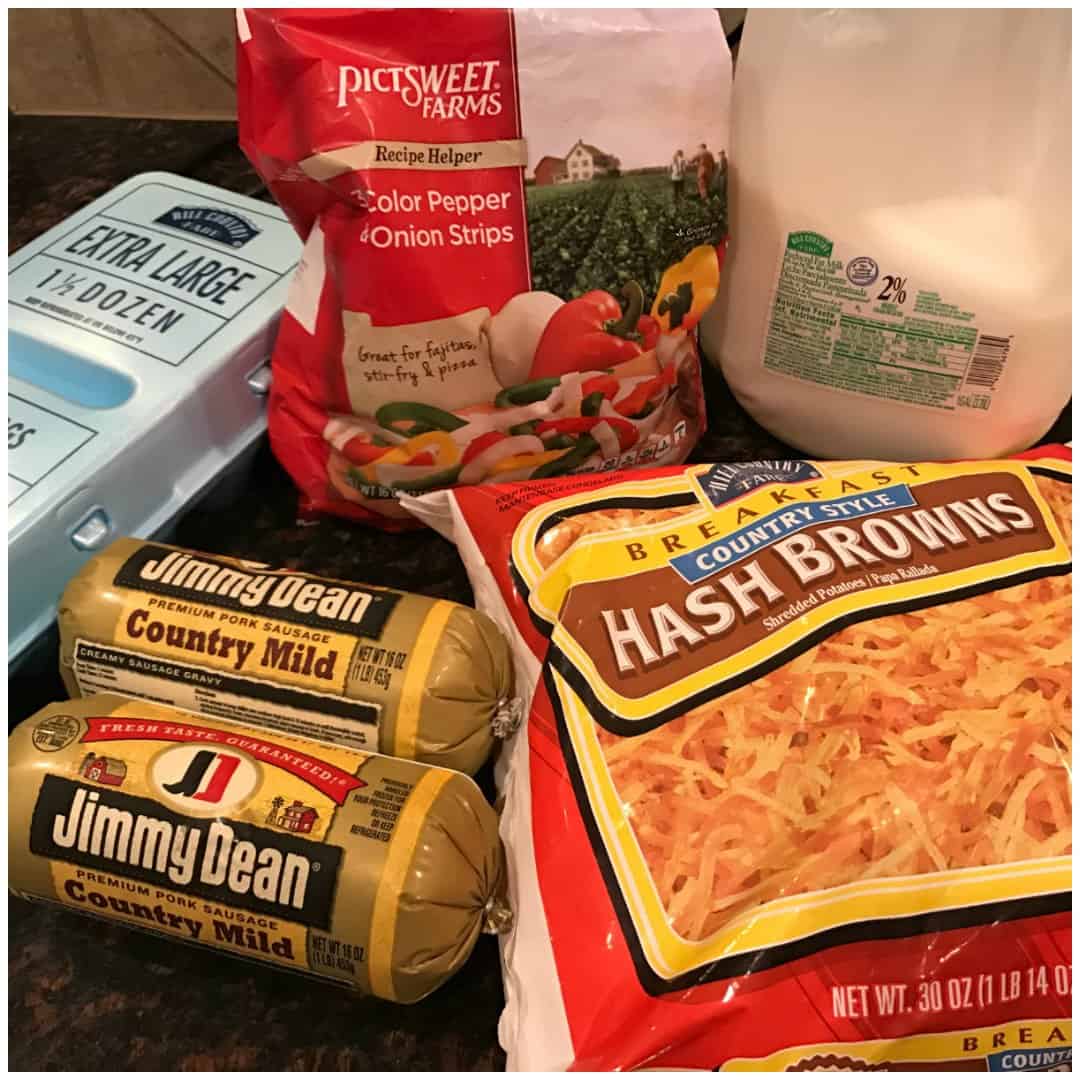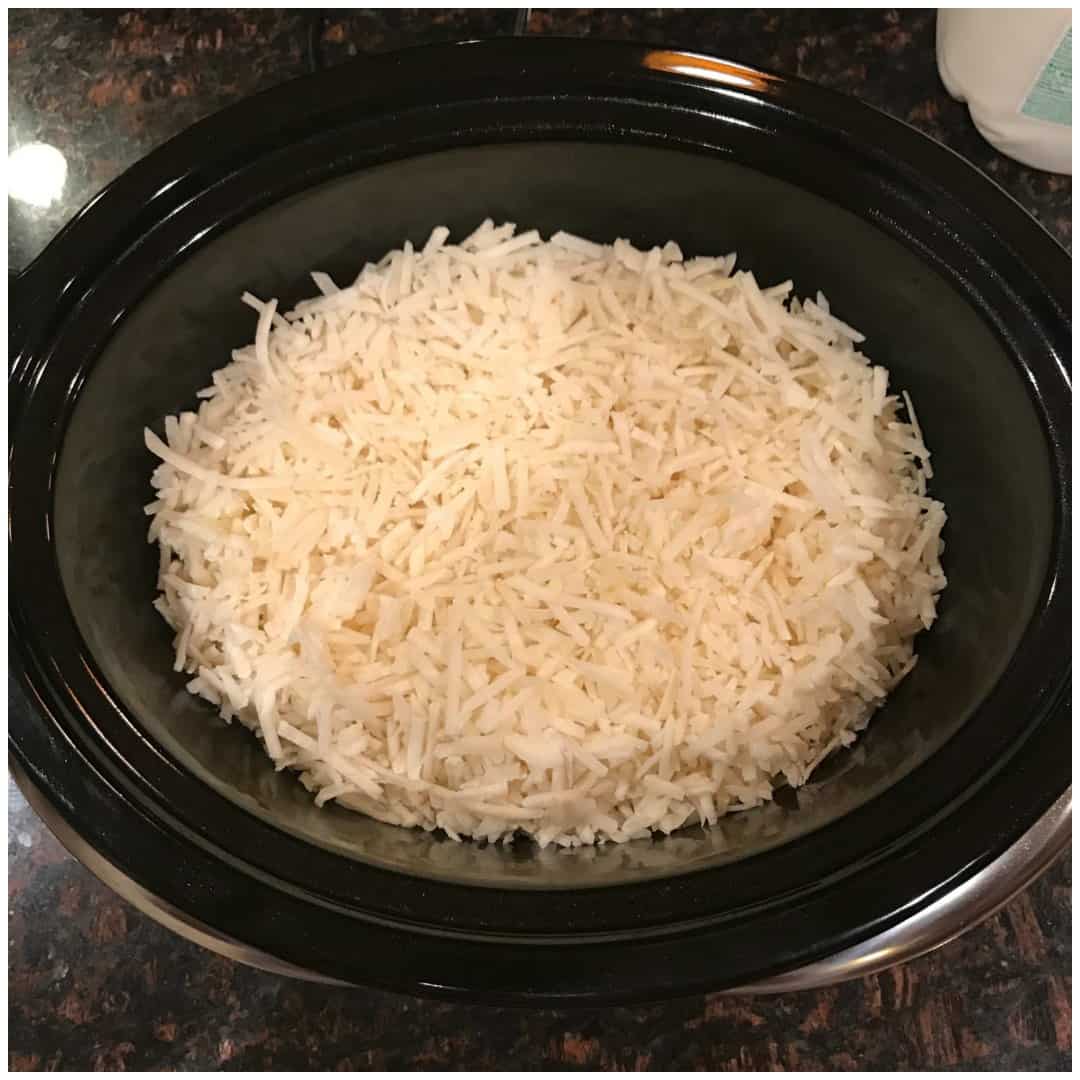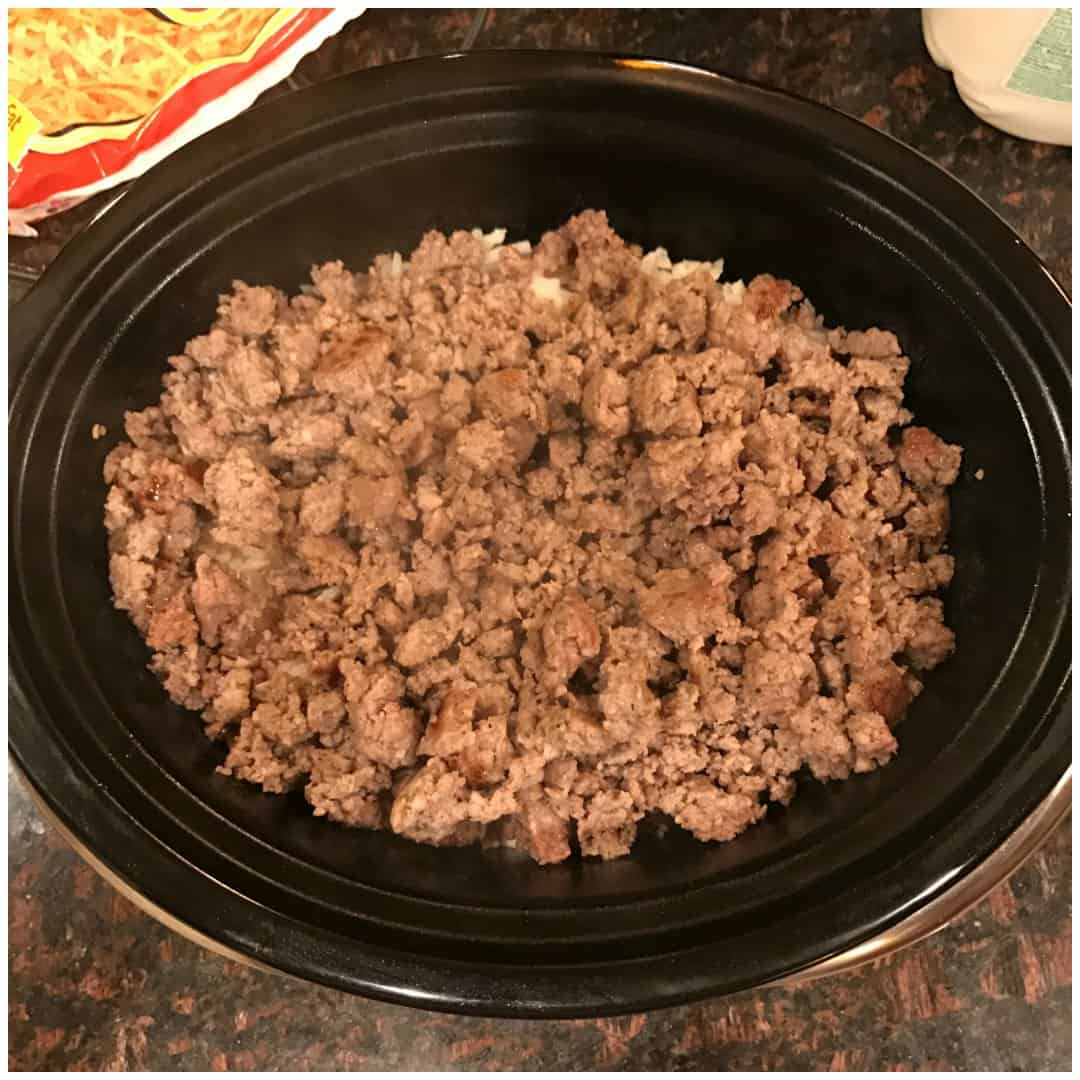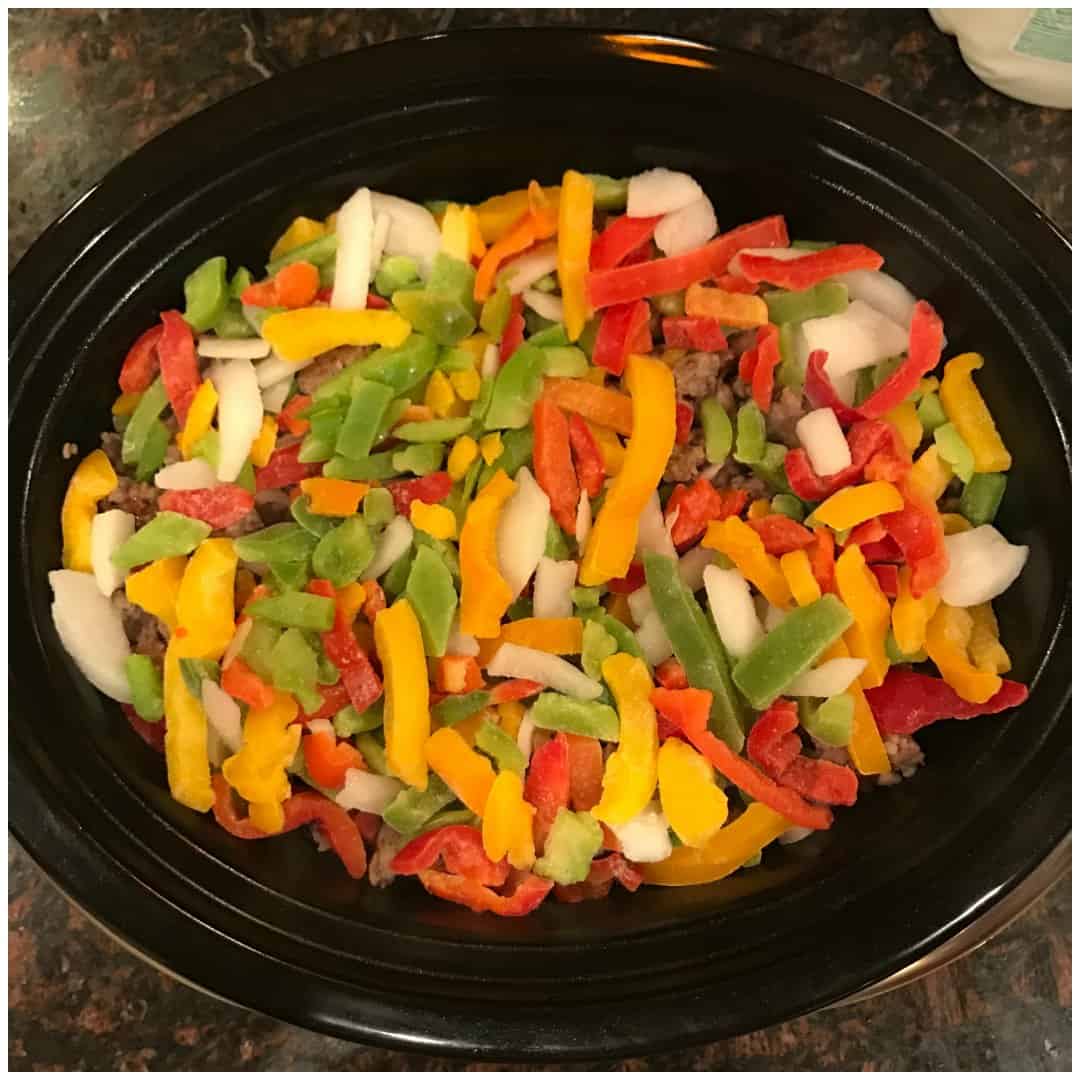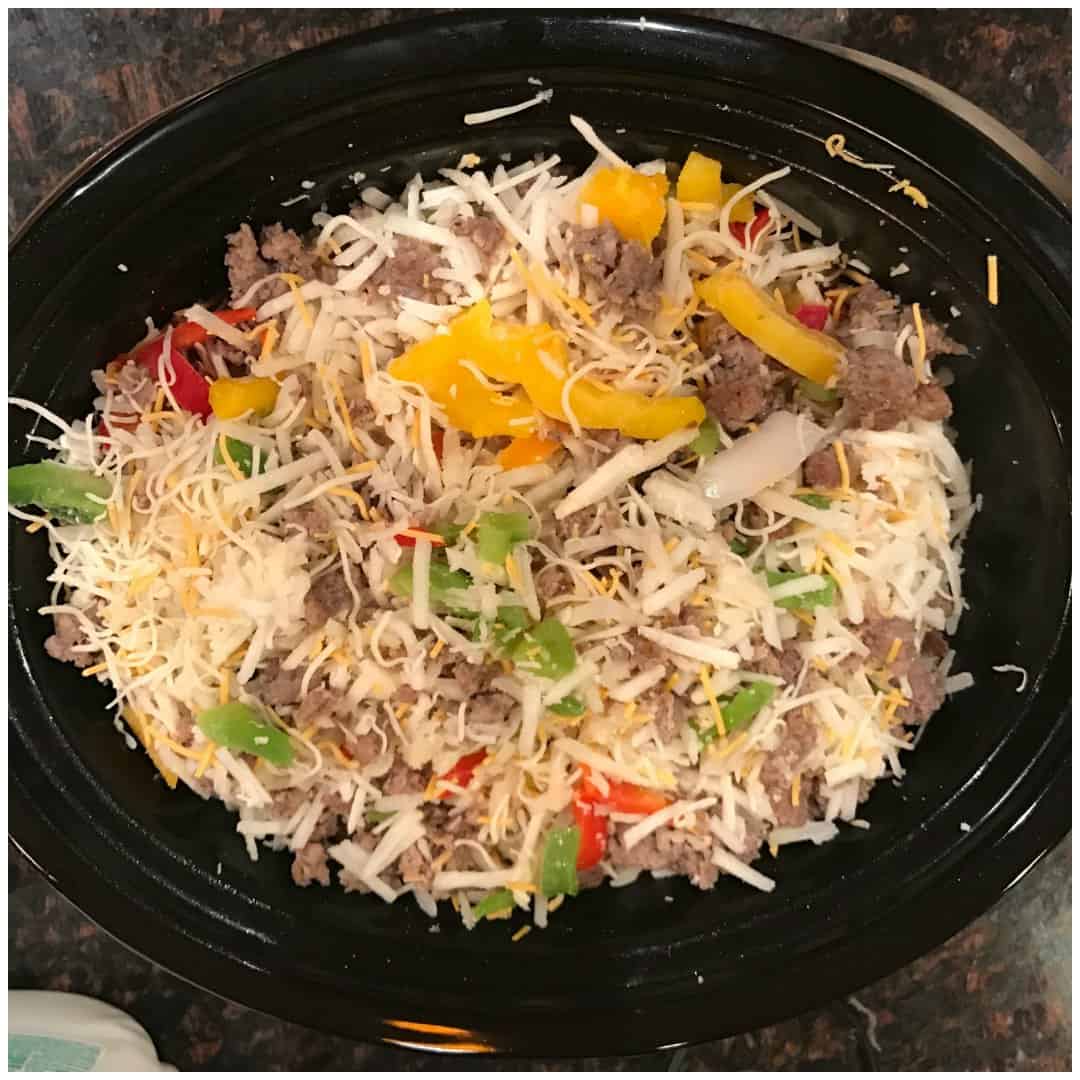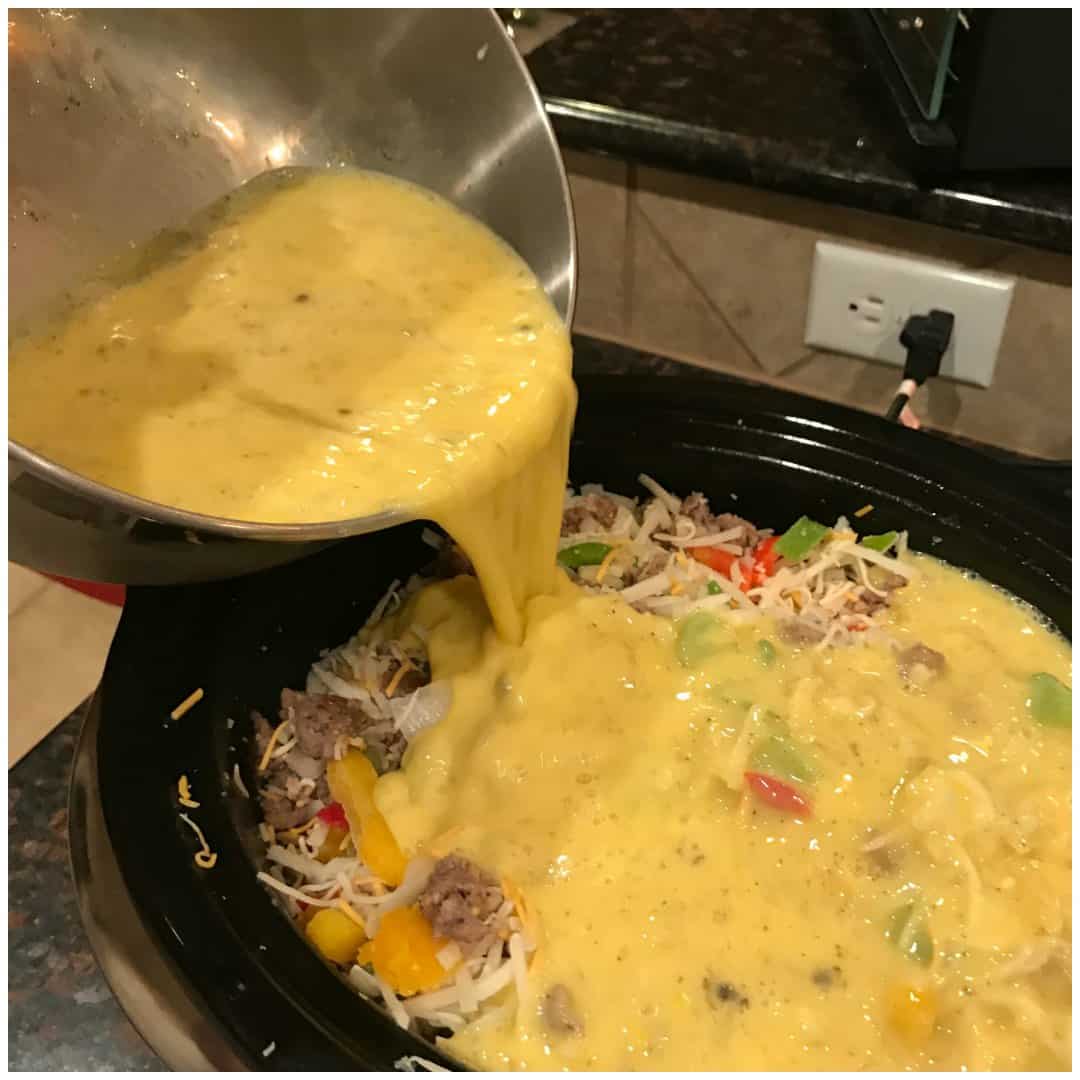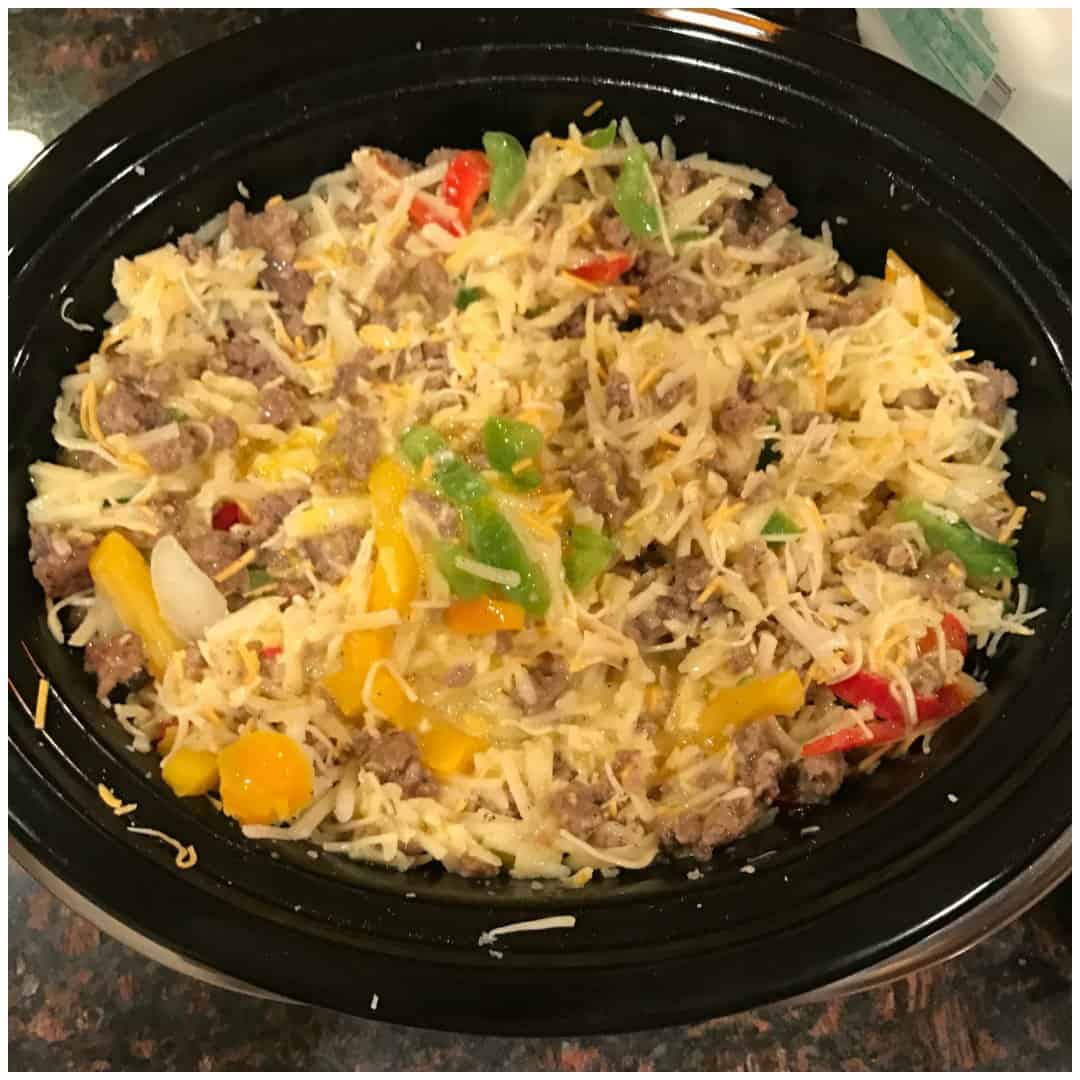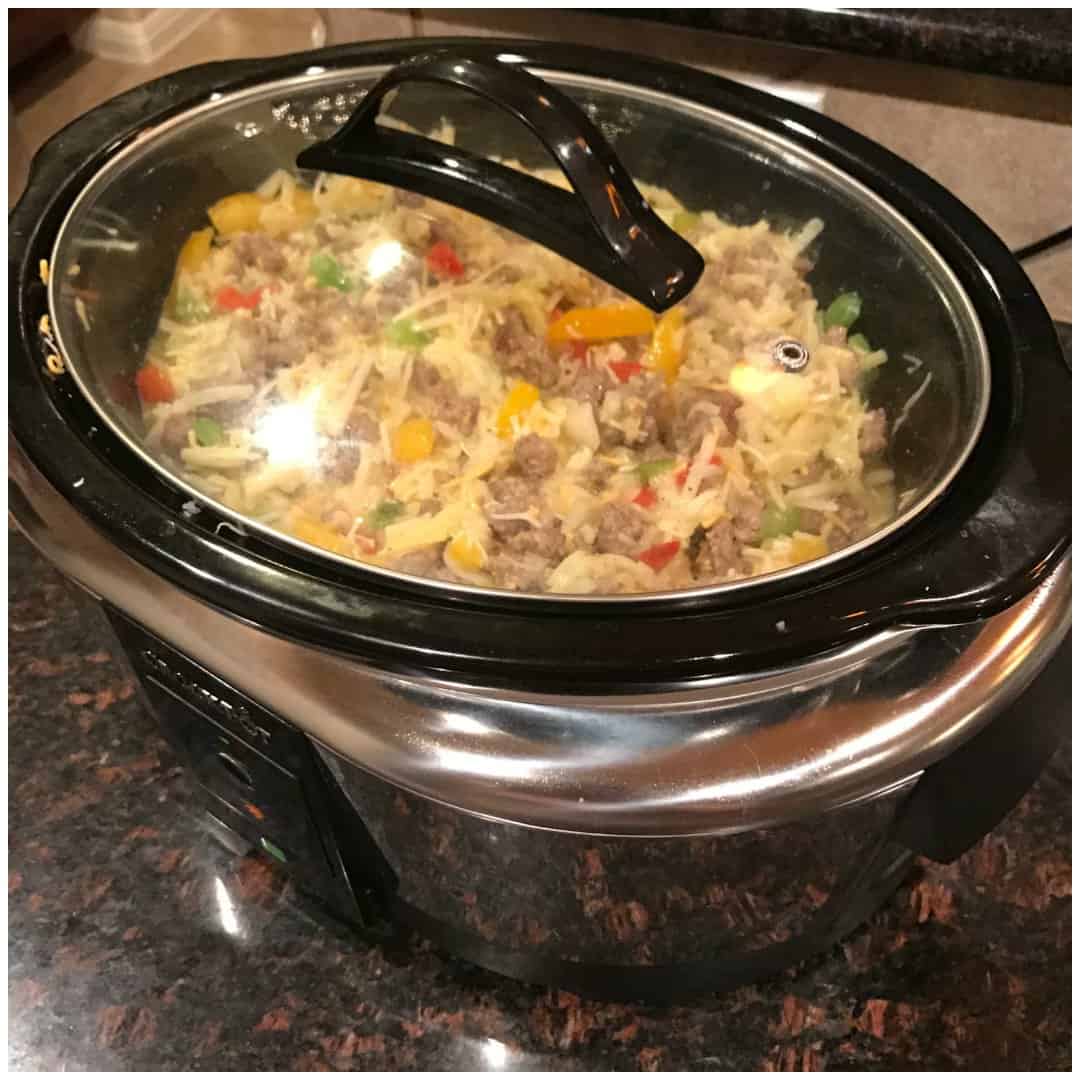 You will love the smell of your home in the morning when you wake up. I tend to set the coffee pot to auto brew too. I love, love, love waking up to a ready-to-eat breakfast and hot coffee waiting for me!
I find that I always make this recipe over the holidays when we have family that visit! My family and our guests always enjoy it! They will ask for seconds! Promise!