Cake Batter Waffles
Oh MY WORD!  You have not tasted anything as good as hot cake batter waffles!
Normally making a cake takes a bit of prep work and lots of time.  Not when you are making cake batter waffles!  You get to enjoy the cake immediately!  Even when it's warm!  In fact, it's way better when it's warm!
It's summertime and they kids and I were trying to find something to do to pass the boredom.  We all had a sweet tooth too!  After looking in my pantry I found a box of Duncan Hines French Vanilla. (which is our favorite cake ever!)  It was late so there was no way I was going to wait up for a cake to be finished baking.  Besides, we wanted something NOW!
The waffle iron gave me an idea!!!  I took all but only 5 minutes or less to whip up the batter according to the instructions on the box and heated up the waffle iron.  I greased the waffle iron just as I normally would for waffles and poured my first waffle.  Oh the smell!!!!  The kids were drooling by this time!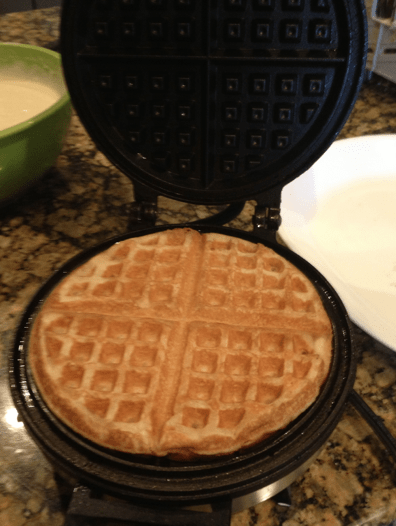 I took the hot cake batter waffle off the hot iron and immediately spread a little bit of frosting over it.  It immediately began to melt!  Can you say YUMMY!!!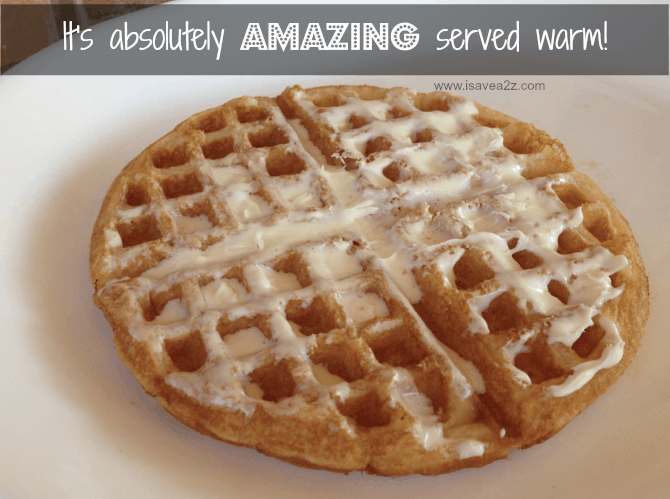 The waffle came out nice and soft just like a normal cake would.   We decided to make a waffle cake that was four layers tall and serve it to four people.  Everyone enjoyed it!
If you are looking for a simple and quick way to calm your sweet tooth, this cake batter waffle recipe is just what you need!
I've made this cake two different ways.  I made the cake exactly as instructed on the box and it worked perfectly.  I've also made it by substituting the oil for butter and substituting the water for milk.  The cake was much more rich tasting.  It's was just as good as those gourmet cakes!  You can do these substitutions with any box cake to get a more "rich" tasting cake.
Both ways worked nicely in the waffle iron.
Next we plan to make RAINBOW Cake batter waffles!  Check out our Rainbow Cake recipe and tutorial here.  It's the same exact idea but with a bit of food coloring.  The best part is you get to make the design you want on the waffle iron.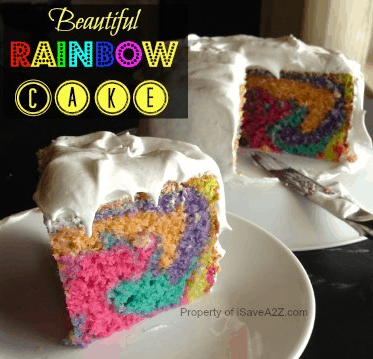 We definitely plan to do the cake batter waffle recipe more often!  Especially when friends stay the night!