Weight Watchers Lemon Bars (3 pts.)
Weight Watchers Lemon Bars
3 Points Per Serving!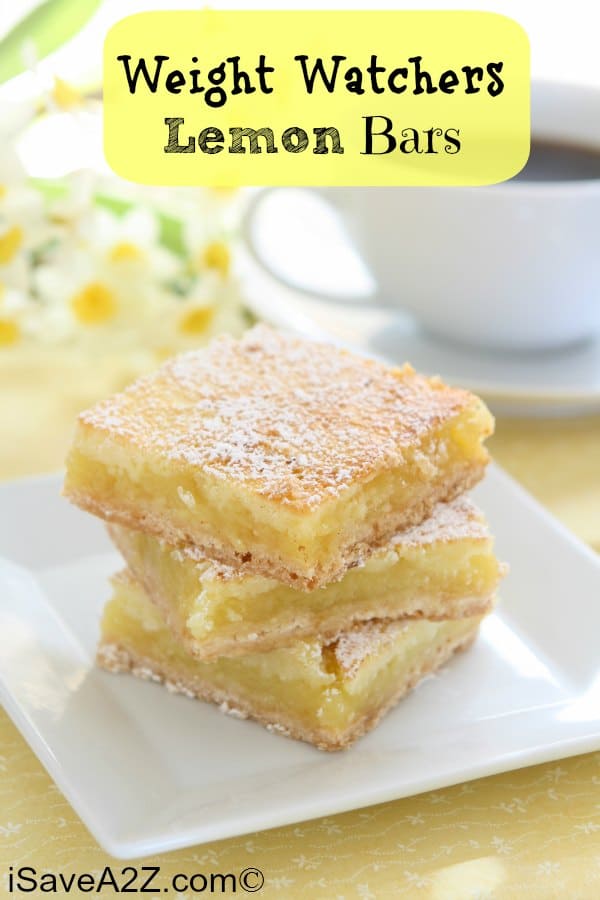 I LOVE lemon desserts! First, we tried out the Starbucks Lemon Cake Copycat Recipe…which was AMAZING!! And now I am trying these Weight Watchers Lemon Bars. Although I would love to have that lemon cake all the time, my diet doesn't work when I do that. With this recipe, I can have all that yummy lemon taste and only use 3 points while doing it! I always get a little nervous when I have to make the crust myself, but this was fairly easy. Another delicious recipe the whole family enjoyed!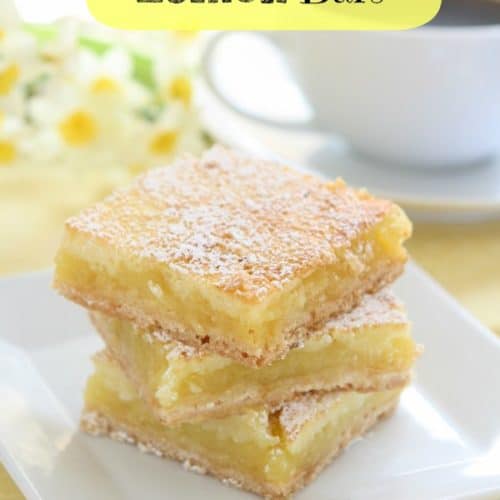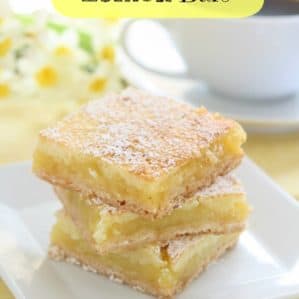 Weight Watchers Lemon Bars (3 pts.)
Instructions
Preheat the oven to 350.

To make the crust: Mix the flour and brown sugar in a food processor until it is fully blended.

Add the butter pieces to the flour mixture and pulse the food processor until the butter is cut into tiny, pea-sized pieces and the dough looks lumpy.

Pour crust mixture evenly into an un-greased 9x13 baking dish. Press the crust down, with a spatula, to make it packed.

Bake crust in oven until golden brown, about 20 minutes.

While the crust is baking, make your lemon topping:

In a medium bowl, use an electric mixer to beat the eggs until they are well blended.

Add the vanilla extract and 3/4 cup of the powdered sugar, then mix well.

Add the lemon juice and the rest of the powdered sugar. Mix until the powdered sugar is completely dissolved and then add the lemon zest.

As soon as the crust is finished, take it out of the oven and reduce the temperature to 300.

Immediately pour your lemon topping over the hot crust and continue to bake for 30 minutes.

Cool and cut into 24 bars.
Notes
The crust HAS TO BE HOT when you pour the lemon topping on it. You can sprinkle a little bit of powdered sugar on top as well, but that's optional.
Nutrition facts are provided as a courtesy.
Be sure to check out all of our other Weight Watcher recipes HERE!
Looking for more Weight Watchers recipes? Try the Weight Watcher One Pot Cookbook! It's one of my favorite cookbooks and you can get the Kindle version for just $16.19!
Enjoy!