April Saving Guide
One of the best ways to save money is knowing what to buy and when to buy it!  Here's a special guide that gives you an outline of exactly what to buy, what's on clearance, and what's in season for April.
April Clearance Items you will find:
Easter table linens
plates
baskets
icing
crafts
sprinkles
cookie cutters
seasonal clothing
yard decorations
ribbons
Winter clearance deep discounts now on linens, shoes, boots, jackets, coats, clothing etc
 Passover goodies
Pro Tip:  Try to buy clearance items and use them for the next year.  I tend to purchase a lot of baskets to create basket gifts throughout the year.
It's the best time to purchase these items:
Ham (spiral cut, honey end of Easter,)
Candy for birthday parties or events (Easter clearance)
Colored sprinkles, icings,Easter crafts, cookie cutters, clothing, decorations (tuck away for next year)
Passover crackers etc
Baking supplies (flour, sugar, pie fillings, yeast, chocolate chips, baker's chocolate, cooking oil, pie crusts, ready-made dough, spices, nuts, dried fruits, disposable pans, aluminum foil, plastic wrap)
Pro Tip: Keeps your eyes out for Amazon Easter Clearance deals here
too.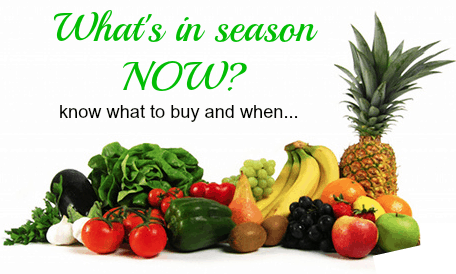 apricots
bananas
broccoli
cabbage
green beans
honeydew melon
lettuce
mango
mushrooms
onions
leeks
peas
pineapple
rhubarb
spinach
strawberries  (I've already bought 4 packs of these!)
Be sure to check out all of our amazing recipes here too (we even have a Paleo section!)
National Holidays for April:
April 1st April Fools Day
April 15th Tax Day
April 22nd National Park Week (free entrance into national parks the 22nd to 26th)
April 22nd Earth Day (many places offer freebies)
Look what's FREE in April:
April 13th Lowes Build & Grow FREE Kids Workshops: The Croods: Planter
April 22nd to 26th National Park Week – Get in ALL National parks for FREE
Home Depot adult DIY workshops April 13th Cabinet Update, 14th Glass Back-splash, 20th How to choose a counter top, Improve your DIY skills 27th & 28th
April 6th Home Depot kids workshops build a FREE bird feeder
April To Do list:
Follow up on your requests to the  National Park Service (for campers) or Chamber of Commerce or Visitors centers for brochures & free events and book specific travel dates, make a list of things you'll need for your trip & continue planning
Plan a date this month to start planting your garden (even if its just a window garden of herbs or grab a bit of inspiration from our Cinder Block Raised Garden tutorial here)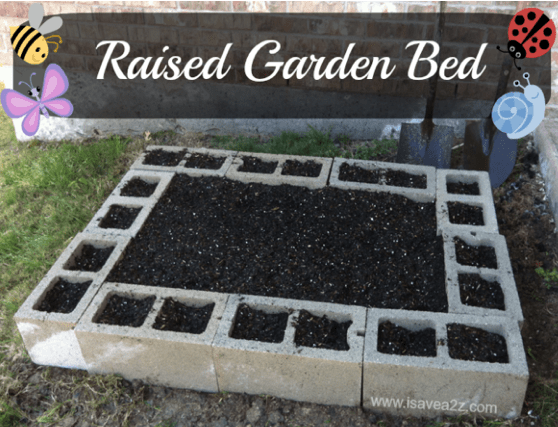 Buy Easter clearance items and tuck away (like candy for a birthday pinata later in the year, or buy Easter clothes 1 size up & tuck away for next year)
Remember to schedule your little ones for free events like the Lowes Build and Grow or Home Depot
Harvest buttons and shoe laces off of shirts and shoes that are unusable and can't be donated (save for another use, pair of shoes etc)
Plan a date next month for a yard sale to get rid of toys that are no longer used, clothes that don't fit etc
Challenge your family to a weekend of "no spending"
(Thanks Family Frugal Fun for the savings inspirations post!)