Easy Jello Flavored Cookies
Easy Jello Flavored Cookies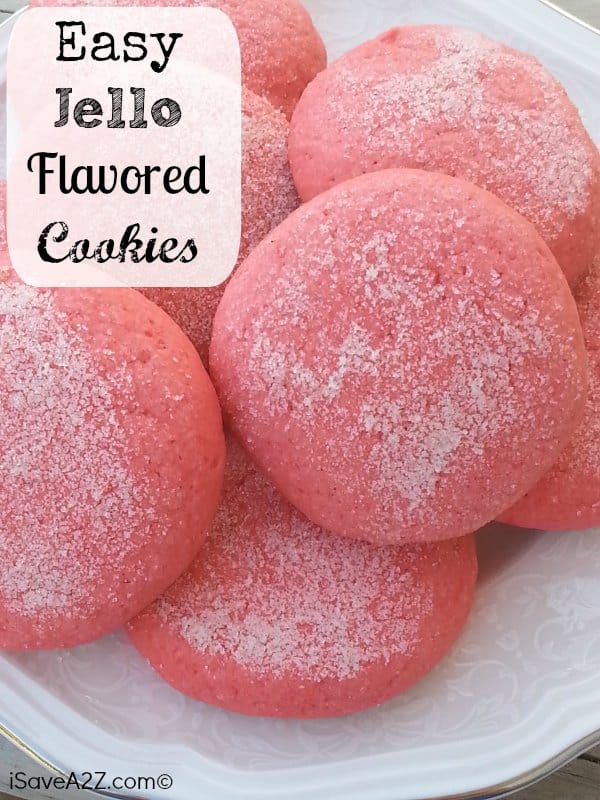 Last week we shared our Chocolate Chip Pudding Cookies Recipe…which was amazing! The funny thing is, those aren't even the cookies we really intended on making. We started off wanting to make these Easy Jello Flavored Cookies! But quickly realized that we were ALL OUT of Jello :(. We made a run to the store over the weekend, picked up some yummy Jello and here we are. I'm going to give you fair warning…..these are really good! And with all the different flavors you could do, the possibilities are mind blowing!
The ingredients: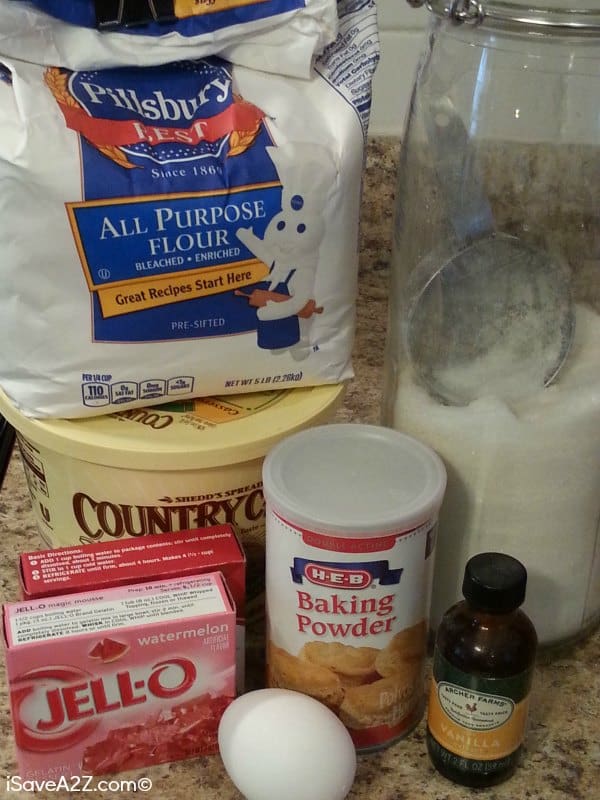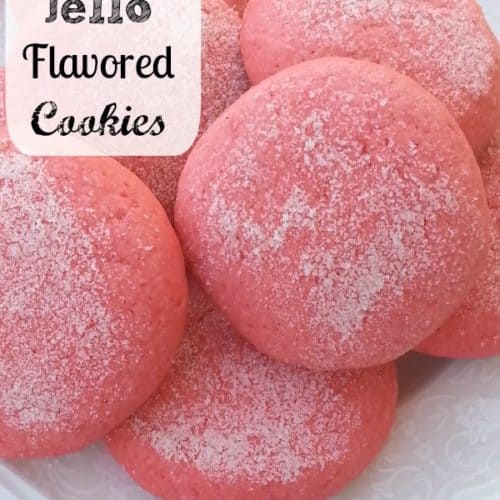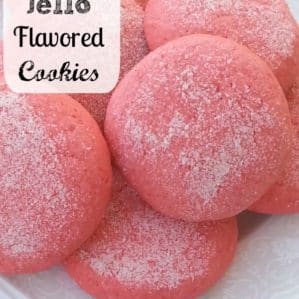 Easy Jello Flavored Cookies
Ingredients
3 1/2

cups

of flour

1

teaspoon

of baking powder

1 1/2

cups

of butter or margarine

softened

1

cup

sugar

2

3oz. packages of Jello - any flavor you like. Use the same flavor or mix and match

1

egg

1

teaspoon

of vanilla
Instructions
Preheat oven to 400 degrees F. Spray several cookie sheets with cooking spray. This recipe makes about 50 to 60 cookies!

In a large bowl, mix the flour and baking powder and set to the side.

In a separate large bowl, use an electric mixer to beat the butter until it is creamy.

Add the sugar and one package of the Jello, then continue to mix until well blended and fluffy.

Mix in your egg and vanilla.

Then gradually add in the flour and beat until all is well mixed.

Roll the dough into 1-inch balls and place 2 inches apart on the baking sheets. I spray my hands with a little bit of the cooking spray so the dough doesn't stick.

Use a glass to flatten each cookie (I also sprayed the bottom of the glass with the cooking spray) and then generously sprinkle the other package of dry Jello mix onto the top of each cookie.

Bake for 8 to 10 minutes or until the edges are slightly browned.

Let cool slightly before serving, or cool completely before storing in an air-tight container.
Nutrition facts are provided as a courtesy.
The original recipe for these Easy Jello Flavored Cookies suggests to use the same flavor for the batter and to sprinkle on top. Since I didn't pay attention when I was buying my Jello, we ended up with strawberry flavored batter and watermelon flavor sprinkled on top! I didn't even know they had watermelon flavored Jello! Even though we changed up our flavors, they were DELISH!! My son said it tasted like the Sour Watermelon Peeps he got at Easter!
My two happy babies: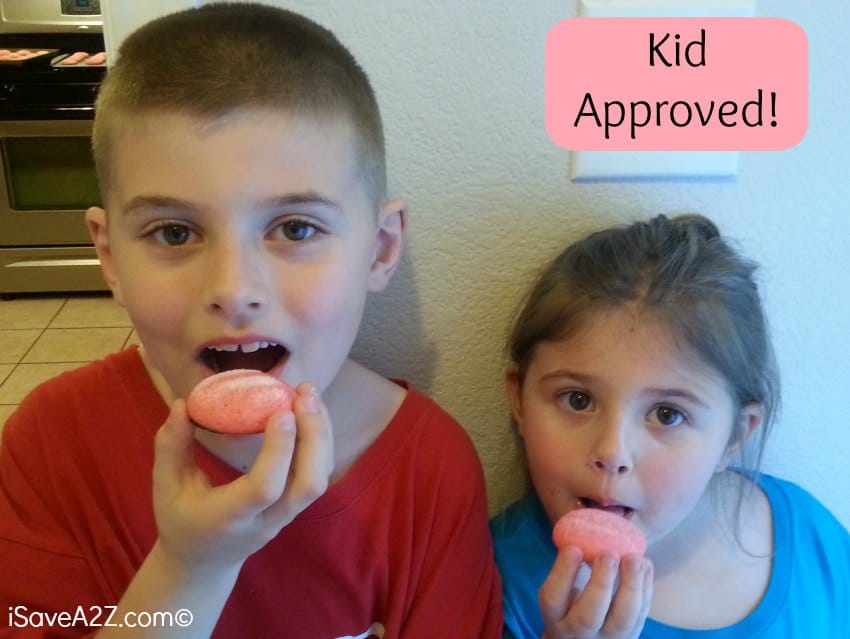 Want more easy cookie recipes? How about this Cookie Indulgence Cookbook! It's 150 easy cookie recipes and the Kindle version is only $3.99!!
Enjoy!