Sugar Free Passion Tea Latte Starbucks Copycat Recipe (Keto Friendly)
Sugar Free Passion Tea Latte Starbucks Copycat Recipe  (Keto Friendly)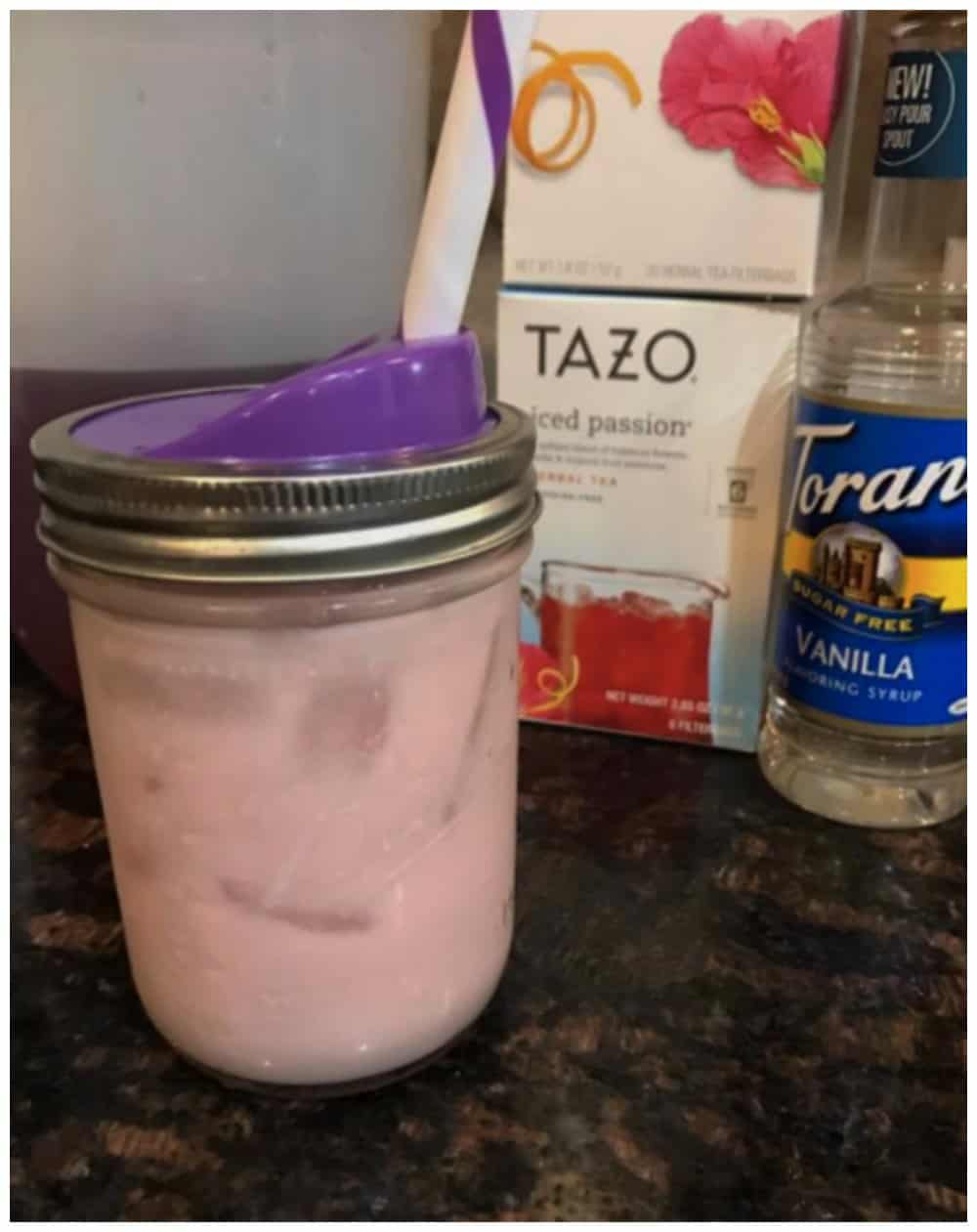 I promise that you will fall in love with this Sugar Free Passion Tea Latte Starbucks Copycat Recipe  that is completely Keto Friendly!
I'm not sure if my taste buds have changed since doing the keto diet or not but this passion tea is definitely a treat!  The best part is that I can make it at home and save the $5 too!
Starbucks just recently changed their passion tea to now have mango pieces in it which means sugar and sugar is a no go on the keto diet.   The Starbucks Sugar Free Vanilla syrup also has maltodextrin in it which is also a no go on the keto diet.
At this point I'm just happy to be able to make a delicious drink at home and I know exactly what is going into it.
Tazo makes a passion fruit tea and a passion fruit iced tea!  You can make it my the pitcher full too!
If you are new to the Keto lifestyle I highly recommend reading over this article that explains the
Simple Way to Start the Ketogenic Diet
.  It's basically a non technical explanation of how the diet works and what you need to get started.  This way of eating is changing lives y'all!  Seriously!
Update:  I've gotten a lot of questions about the lids I used on my wide mouth
mason jars
.  I've purchased them off of Amazon and use them almost every day!  They come in a few different colors too!  I use the wide mouth jars but they also make some for the regular
mason jars
as well.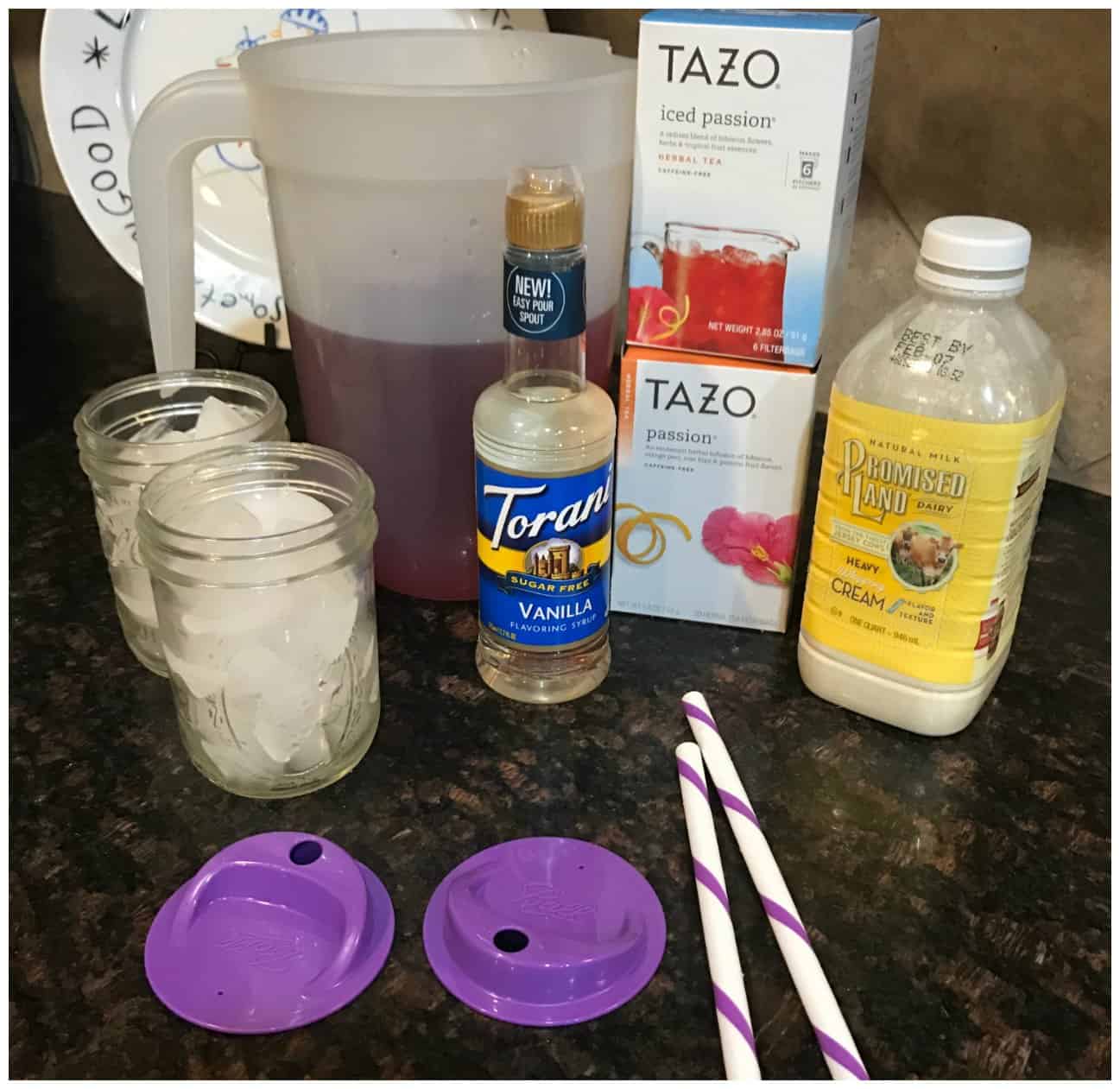 Sugar Free Passion Tea Latte Starbucks Copycat Recipe Ingredients
1 Tazo Passion tea bag
1 teaspoon sugar free vanilla syrup
2 tablespoons heavy whipping cream
Sugar Free Passion Tea Latte Starbucks Copycat Recipe Instructions

Make the tea
Pour it over ice
Add Sugar Free Vanilla
and Heavy Whipping Cream
This recipe is for one 8 oz Sugar Free Passion Tea Latte

Stir and enjoy!!
If you are looking for a few other really good keto friendly recipes here are a few I've tried and highly recommend:
Low Carb Keto Friendly pizza recipe
Low Carb Cheese Crackers recipe
Low Carb Zucchini Parmesan Chips recipe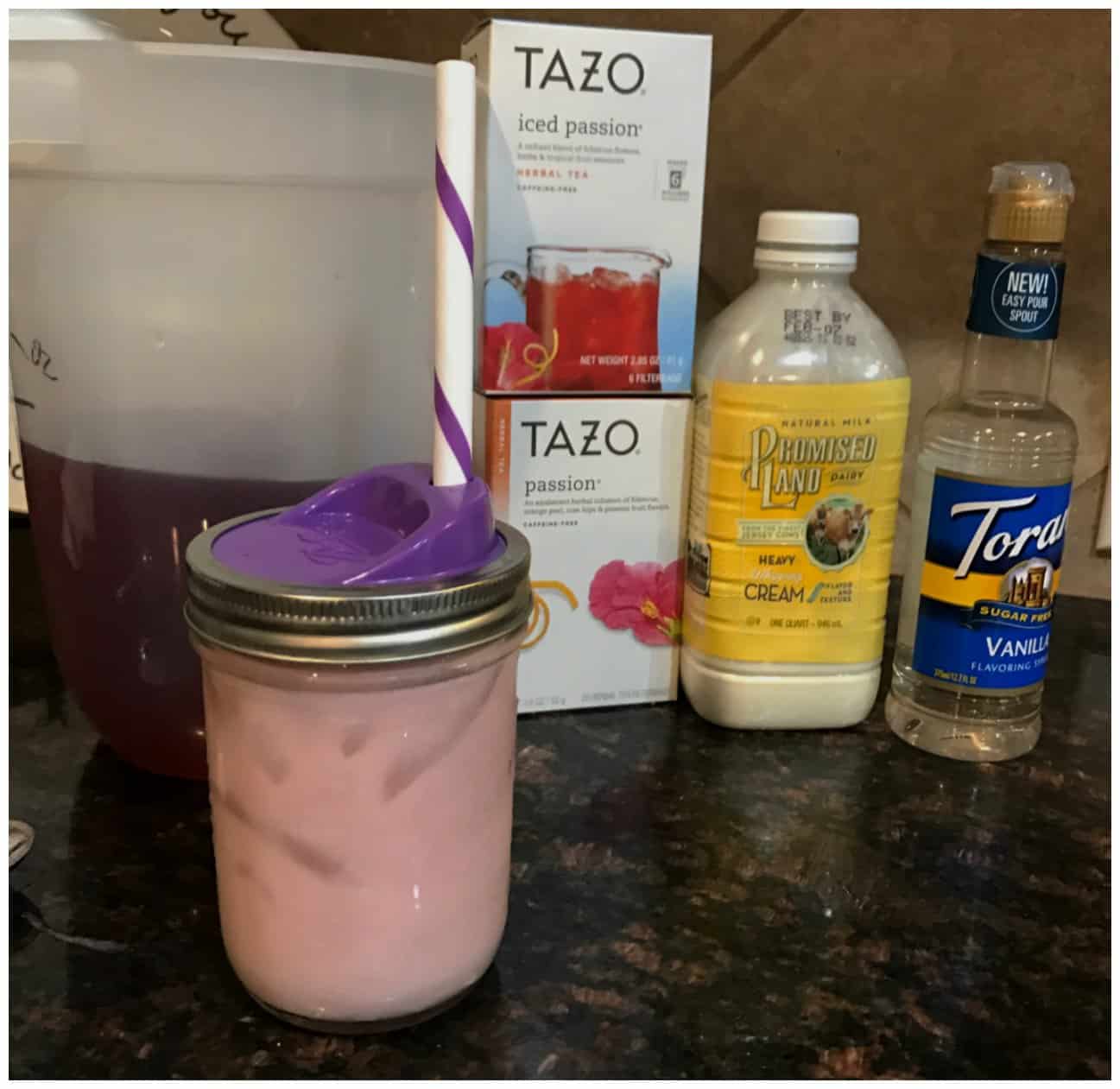 Keto Friendly Facebook Groups and Pages to Follow
We have a page on Facebook dedicated only to really good Keto Friendly Recipes that you can follow here.
We have also created a Group on facebook called the Low Carb Inspirations group so we can have discussions about recipes or problems we want to talk about.  Feel free to join the group here too!
Feel free to pin it on Pinterest for later