Chocolate Chip Peanut Butter Pinwheel Cookies
Chocolate Chip Peanut Butter Pinwheel Cookies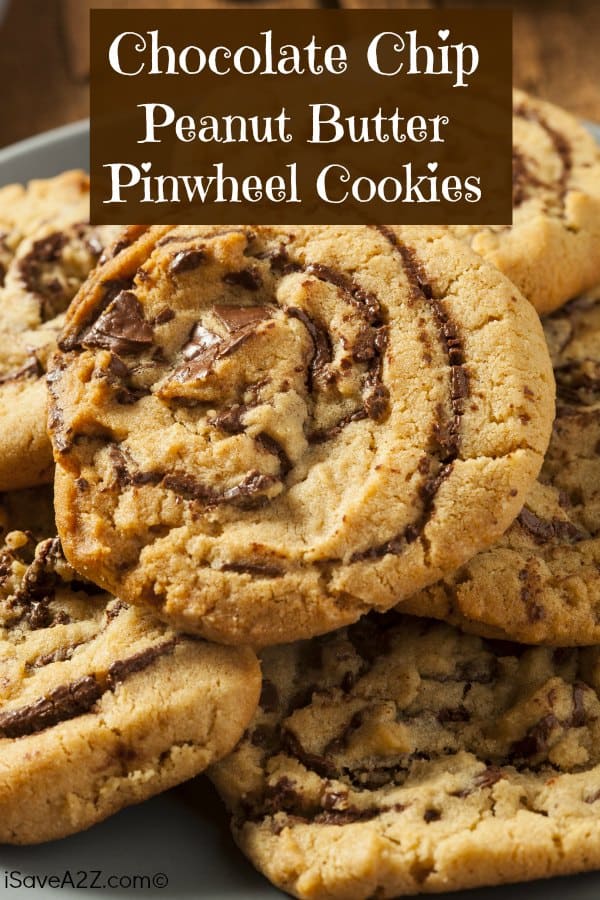 I have seen lots of pinwheel like cookies lately. This is something I have never tried. It looked too complicated to me. Now that I know how it is actually done, I don't know what I waiting on! Since my husband LOVES peanut butter cookies, we decided to make these Chocolate Chip Peanut Butter Pinwheel Cookies! It's two of our favorite things all rolled into one…literally. I have also found that I really like any cookies that you roll up, chill the dough and then slice. It makes it so much easier to get them in a consistent size. No more fighting over the largest cookie in the batch!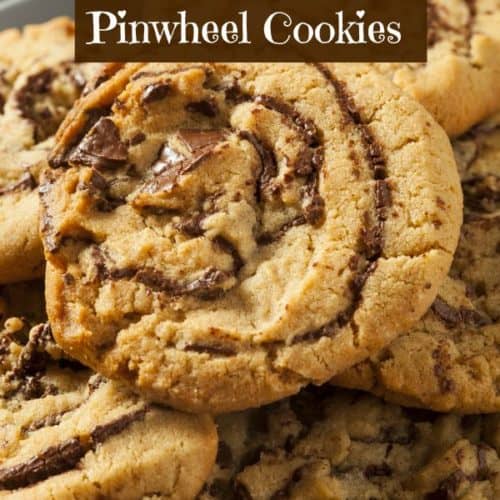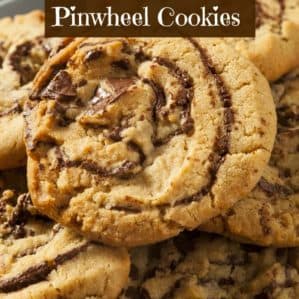 Chocolate Chip Peanut Butter Pinwheeel Cookies
Instructions
Preheat oven to 375 degrees F and spray cookie sheets with cooking spray.

In a large bowl, using an electric mixer, cream the shortening, peanut butter and sugar.

Add the egg and milk and continue to mix.

In a separate bowl, combine the flour baking soda and salt. Gradually add this mixture to the creamed mixture and mix until well combined.

Roll dough out onto wax paper or a floured surface to form about a 12 inch by 10 inch rectangle. Then sprinkle the chocolate chips evenly on top.

Starting with one of the longer sides, roll the dough tightly to form a log. Wrap in plastic wrap and refrigerate for 20 to 30 minutes or until slightly firm.

Unwrap dough, cut into 1/2 inch slices and place about 1 inch apart on baking sheet. Bake for 10 to 12 minutes or until edges are slightly browned.
Notes
This makes about 4 dozen cookies. 1 serving is 2 cookies.
Nutrition facts are provided as a courtesy.
These Chocolate Chip Peanut Butter Pinwheel Cookies are Y-U-M-M-Y!! Be sure to check out all of our other amazing dessert recipes HERE!
One of my favorite cookie cookbooks is the Betty Crocker Big Book of Cookies! You can get the Kindle version for just $9.99!
Enjoy!