Chocolate Covered Pretzels Halloween Treats
Chocolate Covered Pretzels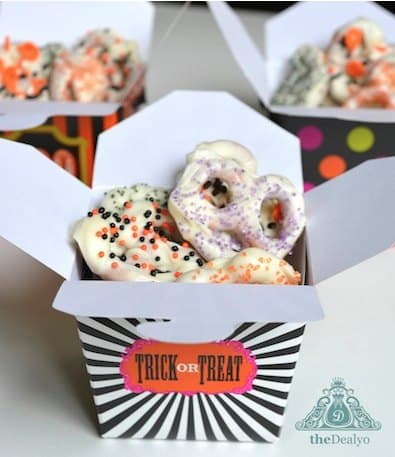 Check out these super cute Chocolate Covered pretzels! Perfect for a Halloween Party Treat! You could do them in white chocolate or the dark chocolate too! Not only super yummy but super easy too!
Get the full Chocolate Covered Pretzels Recipe here.
Sign up for our Recipes email and get a free printable download of our Top 10 Best Recipes! Plus, exclusive those on the list will continue to get exclusive content! We won't spam you – we hate spam too!
Check out some of our most popular recipes: