This is a sponsored conversation written by me on behalf of General Mills. The opinions and text are all mine.
Pumpkin Spice Brownies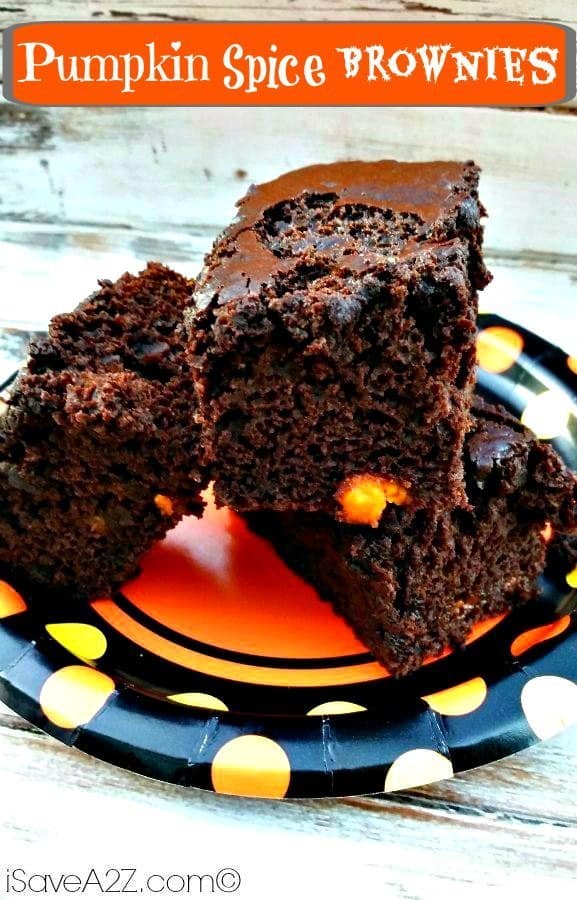 We are officially in the Pumpkin EVERYTHING season and I'm already celebrating! I just made these Pumpkin Spice Brownies a couple of days ago and we are already down to having only one left! These are NOT from a box, they are homemade, delicious and I have a secret ingredient. I try to substitute other ingredients in place of oil or butter when I can. This just happens to be one of those recipes where I can and it works out great! My secret ingredient for these fluffy, yummy brownies?? It's Yoplait light Pumpkin Pie yogurt! Using yogurt instead of oil or butter will make them really moist and melt in your mouth delicious. It also helps cut some of the fat out of the recipe. This is part of their seasonal edition and I literally had to fight my kids off of it once we got home. You can find it at Walmart (which is where we purchased ours) and it won't break the bank. I also noticed they had boxes of it which were half vanilla, half pumpkin pie flavor. This is the yogurt I used in this recipe.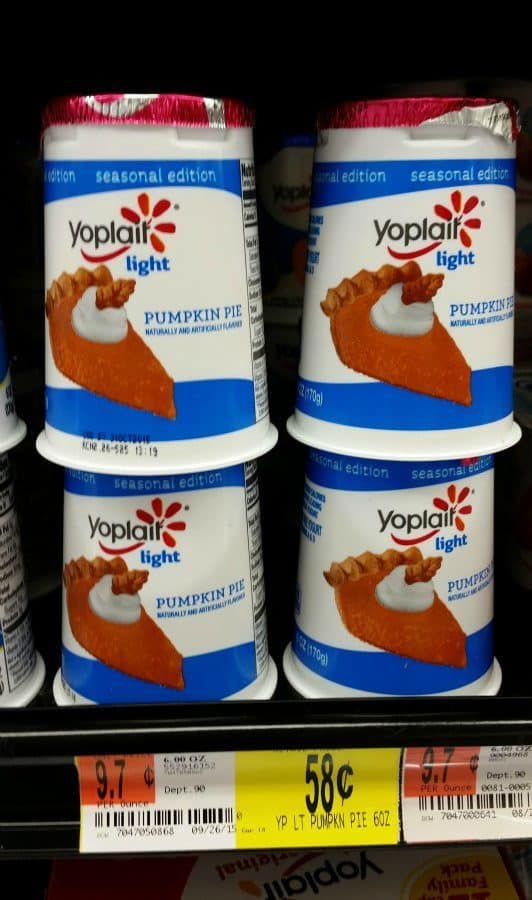 Now let's get to the Pumpkin Spice Brownies! Even though they are homemade, they are super easy to make and use regular, every day ingredients. The pumpkin pie flavor, just gives it that extra kick of flavor that you will love!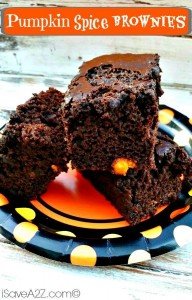 Pumpkin Spice Brownies
Instructions
Preheat oven to 350 degrees Fahrenheit and spray an 8x8 baking dish with cooking spray.

In a large bowl, mix together the flour, both sugars, salt, baking soda and the unsweetened cocoa.

In a separate, smaller bowl, whisk together the yogurt, egg, milk and vanilla extract until smooth.

Add the wet ingredients to the dry ingredients and mix until just combined.

Using a spoon, stir in the pumpkin spice morsels.

Pour the batter into the baking dish and shake lightly to even out. Bake for 20 to 25 minutes or until a toothpick inserted into the middle comes out clean.

Allow to cool for 10 minutes before cutting into squares.
Nutrition facts are provided as a courtesy.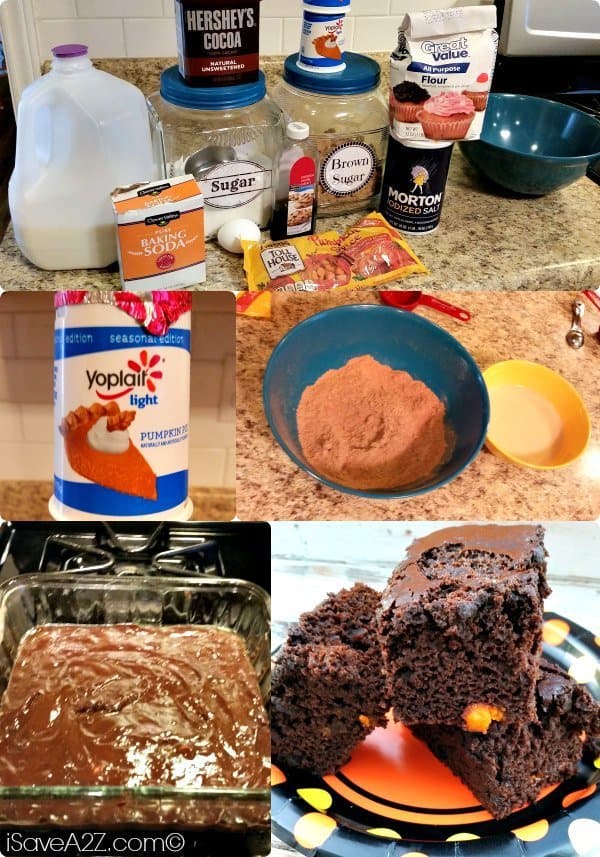 Voila! You'll be enjoying these Pumpkin Spice Brownies before you know it. Just a small warning, they are delicious and will go fast. They are great to make for a treat at home and also a fabulous idea for a party. Want more easy recipe ideas using Yoplait yogurt that will get you through Fall? Check out the Yoplait Wholesome Snack page on Walmart's website! There are snack ideas, cakes, smoothies, dips and more!
Enjoy!