Easy Sugar Cookies Recipe (Rolled Cookies that hold their shape)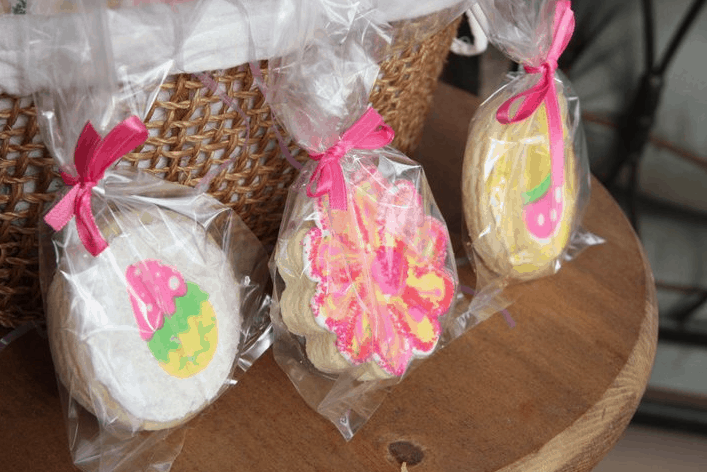 Easy Sugar Cookies Recipe (cookies that hold their shape)
If you are looking for an easy sugar cookies recipe that holds it's shape when you bake it you must try this recipe!  Not only does the cookie taste delicious but it holds it's shape nicely when you bake it which is perfect when you want to decorate certain types of cookies!  You should see the Minecraft Creeper cookies we recently made with this recipe.  The next thing you will want is a really good Royal Icing Recipe found here!  Royal icing can be tricky so you may want to watch our Royal Icing outlining and flooding YouTube Video found here.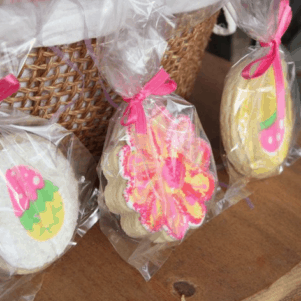 Sugar Cookie Recipe (Cookies that hold their shape)
Instructions
First Preheat the oven to 350 degrees.

Cream the sugar and cold butter.

Add the egg, vanilla and almond extracts to the mixture.

Add the Flour and baking powder (I would mix these together first before adding them to the wet mixture).

This dough will have a crumbly texture so knead it together with your hands to prepare it for rolling it out.

Roll the dough on a floured surface and cut into the shapes you want.

Tip: Freeze the shapes of dough before you bake them because it helps to keep the shapes.

Bake for 10-12 minutes

Transfer to a cooling rack when complete.
Nutrition facts are provided as a courtesy.
Pro TIP #1:  I always bake my cookies with this Silicone baking mat set and the cookies always come out perfect every single time!
Pro TIP #2:  My secret weapon to creating perfectly sized cookies is right HERE!  Shhh!  Don't tell everyone.
Sugar cookie baskets are a fun way to give a gift on a budget too!  Simply grab some cookie bags, cute ribbon and a fun basket and voila!  you've got a gift!
Here are the treat bags I used in this photo:
Be sure to check out this post to get all the information you need for the Royal Icing Recipe used in these photos.
This is a perfect example of Sugar Cookies that don't hold their shape:
Here are some cookies I made from a pre-made sugar cookie dough found in the refrigerator section at my grocery store.  I swear I will never use that dough every again!  But I do plan to make this Christmas cookie designs again!  We used the Royal Icing Recipe and technique, then we used toothpicks to swirl our designs!  Everyone loved the way these looked!  So cute and so fun to make!!!