Grilled Cheese Sandwich with a secret ingredient!
Grilled Cheese with a secret ingredient!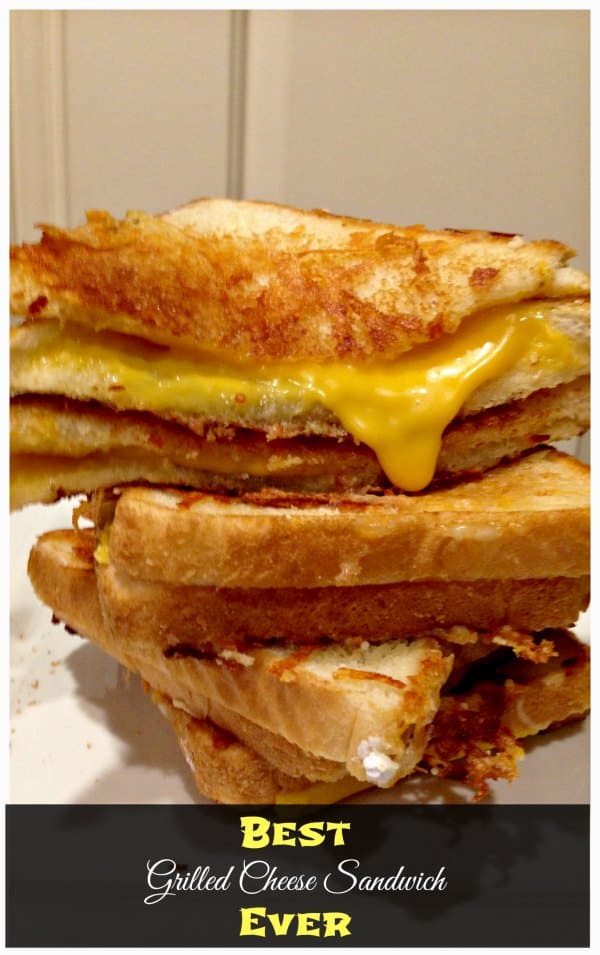 I can't believe I am actually writing to tell you about the Best Grilled Cheese Sandwich with a secret ingredient. Yes, I did a bit of experimenting in my kitchen again but this time it wasn't a fail!
Are you a fan of the Shark Tank? I am. I was watching the episode with Tom and Chee. Tom and Chee is a newly formed restaurant that serves the highly popular grilled cheese donut. I couldn't imagine how the combination of cheese and sugar combine. I just couldn't. Tom and Chee originated in Cincinnati, Ohio. I was recently there for a conference but when they were closed on Sundays when I visited.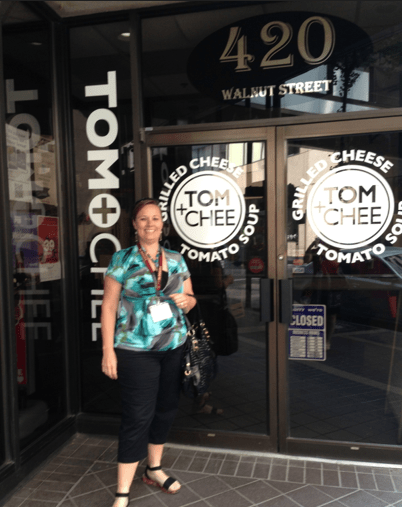 A few months past and the Tom and Chee Shark Tank Episode aired again. This time I was watching it at 9pm and I was hungry. I'm not a big fan of donuts but still intrigued by the combination of flavors and determined to try it.
I had an idea!!! A while ago I learned the secret ingredient for ChickFilA Copy Cat recipe for their chicken sandwich. By the way, it's amazing! You should try it. For those that don't live in Texas, it's a little Chicken Fast food restaurant that specializes in the chicken sandwich. It's one like I've never tasted anywhere else!
The secret ingredient that gives the chicken sandwich amazing flavor is powdered sugar! My idea… to use the same technique but on a regular plain old grilled cheese sandwich! Guess what?! It's AMAZING! It's a total hit with the hubs and the kids! They don't want me to make it any other way from now on! I am taking advantage of my new Presto griddle grill that can cook many sandwiches at a time. I love that darn grill!
I darn you to try this recipe and tell me what you think!  I bet you like it!
Grilled Cheese Ingredients Needed:
Sliced Bread (white or wheat)
Sliced Cheese (we love cheddar)
Butter
Powdered Sugar
Grilled Cheese Instructions:
Butter each side of the bread.  Place two slices of cheese between the bread.  Sprinkle the outside of each bread slice lightly with powdered sugar.  Place it on your hot griddle grill to cook.  I love a cheese crusted layer so I add a bit of shredded cheese on the outside of the griddle grill and flip the grilled cheese onto the sprinkled cheese.  This creates a crunchy crust that we love!  I repeat that step for the other side of the bread too.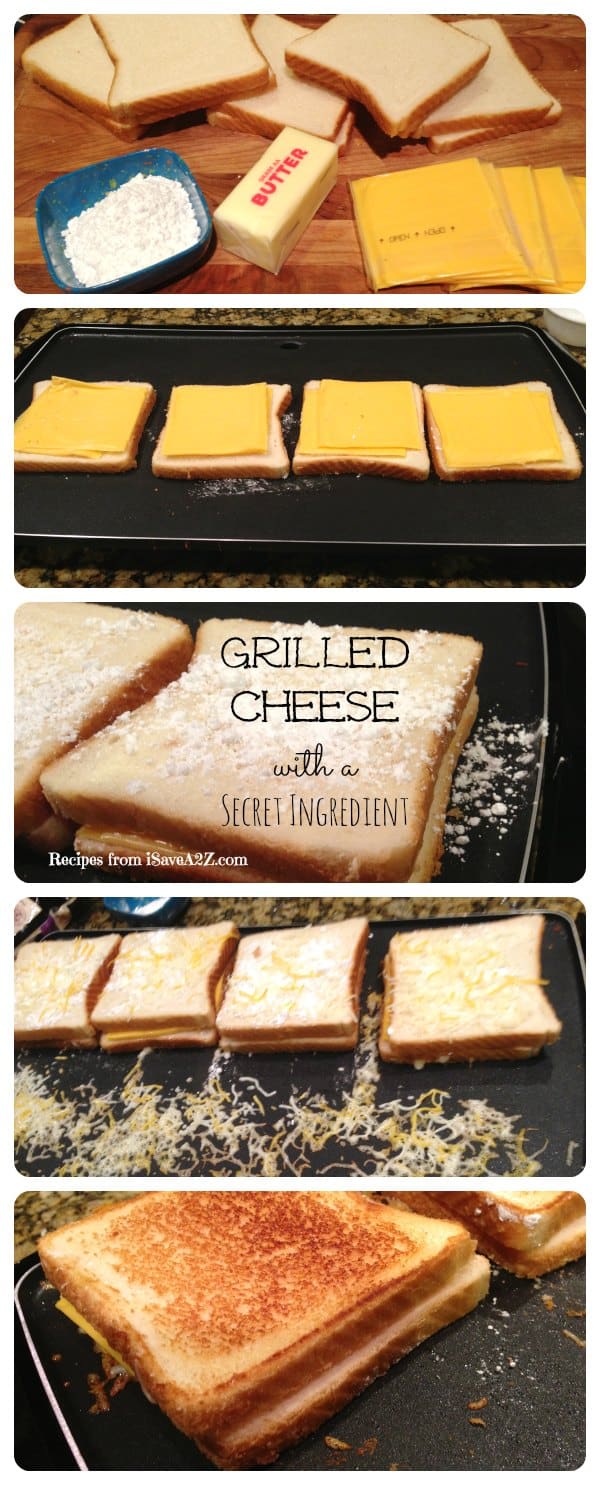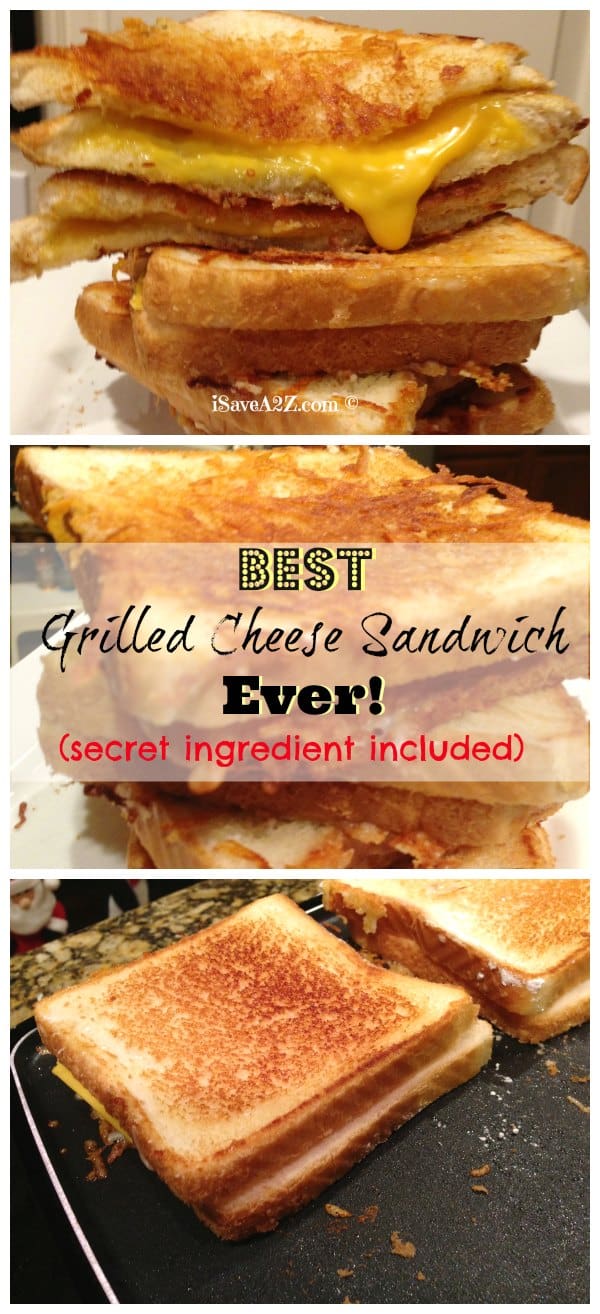 Serve warm and enjoy!
In case you wanted to know a little more about the Shark Tank episode of Tom and Chee that I was referring too I found some insight here on YouTube: