Pumpkin Belgian Waffles
Check out this neat and amazing recipe for out absolutely delicious Pumpkin Belgian Waffles! If you have been looking for a nice pumpkin flavored breakfast, then you can look no further! The recipe below will bring you through all of the steps you will need to make in order to bring these neat Pumpkin Belgian Waffles to your kitchen table! Nothing can be better for this Fall season than bringing in the delicious Pumpkin taste to your breakfast meal! Start off your holiday morning special with these simply irresistible Pumpkin Belgian Waffles that you can make from scratch, on your very own!
If you like this recipe, then be sure to check out some of our other great pumpkin recipes! Such as out Nutella Pumpkin Pie, or our Easy Pumpkin Roll Recipe! If you liked this recipe, then be sure to check out this neat cookbook for even more amazing pumpkin recipes for you to try! There's nothing better than filling up your days this fall with some of the best pumpkin flavored recipes, right? Try them out today!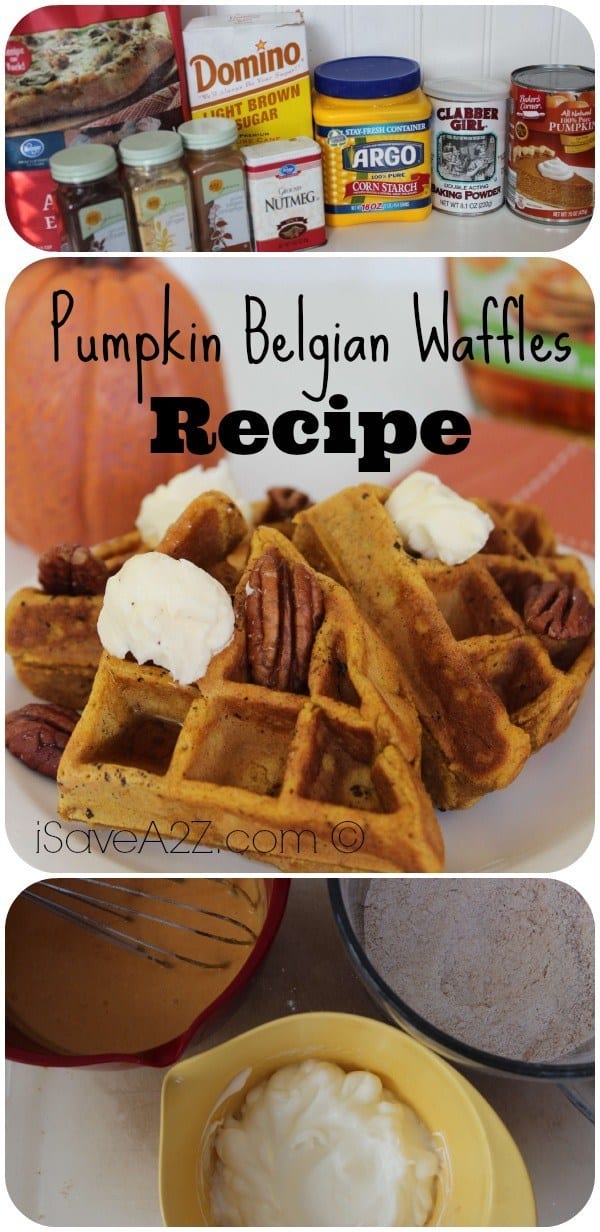 Pumpkin Belgian Waffles
Instructions
Add all dry ingredients to bowl and whisk to mix well.

Separate eggs.

Add yolks, pumpkin, milk and butter to a large bowl and mix to blend.

Add pumpkin mixture to dry ingredients and mix until just combined.

In a separate bowl, whip egg whites until stiff peaks form.

Fold egg whites into batter.

Pour batter into heated and oiled waffle maker and bake following directions.

Served with whipped butter, pecans and maple syrup.
Nutrition facts are provided as a courtesy.