Mason Jar No Bake Strawberry Cheesecake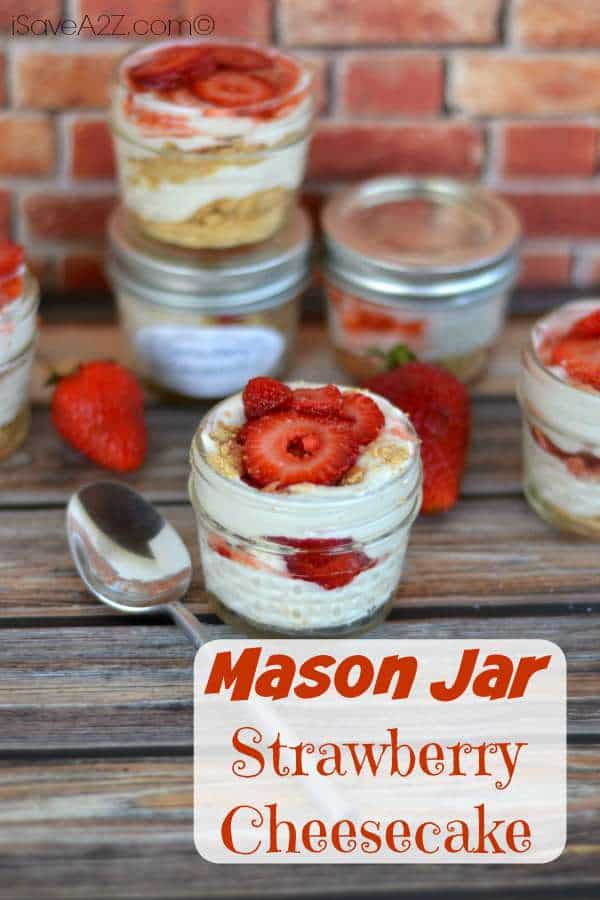 Mason Jar No Bake Strawberry Cheesecake
Mason Jar Cake recipes have to be near the top of my lost of favorite sweets, but I think this Mason Jar No Bake Strawberry Cheesecake takes the "cake"! If you have yet to try one of our great Mason Jar Cake recipes, and you love Stawberry Cheesecake, then I personally suggest that you try out this recipe. Maybe you will love it just as much as I do!
Now, if cheesecake isn't your thing, then my next suggestion would be to try out this Mason Jar Crumb Cake! These Mason Jar cakes are just so easy to make. Not only that, but they are small and cute, and all small foods are instantly that much better. If this is your first time making a cake with a Mason jar, these Half Pint Mason Jars are great for making these small finger food cakes! There's no need to get discouraged, almost anyone can make these adorable cakes! I know I like to have them around when I have company over. All the guests LOVE these cakes!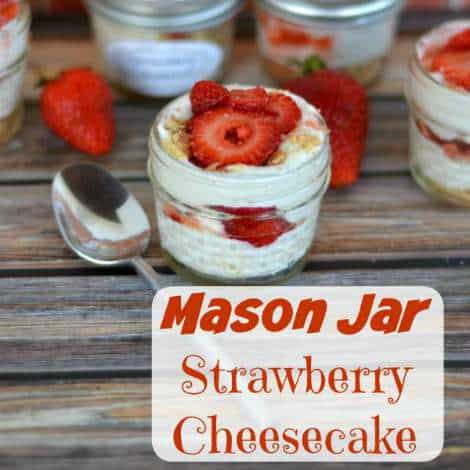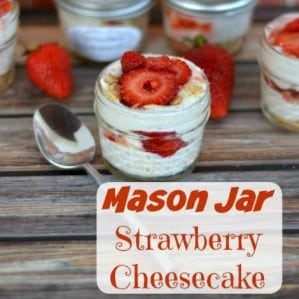 Mason Jar No Bake Strawberry Cheesecake
Instructions
In a mixer place cream cheese, powdered sugar, vanilla. Blend until smooth. Set aside.

In a separate bowl mix strawberries 1/4 cup of sugar and lemon.

In food processor place graham crackers until they are crumbles.

In the bottom of the mason jar cover the bottom with graham cracker crumbles. Next a layer of cheesecake only till half full then a layer of Strawberries. Repeat the process till your jar is full. The cheesecake can be stored up to 7 days in the refrigerator. This recipe makes 6-7 jars. Enjoy
Nutrition facts are provided as a courtesy.