Sauteed Garlic Mushrooms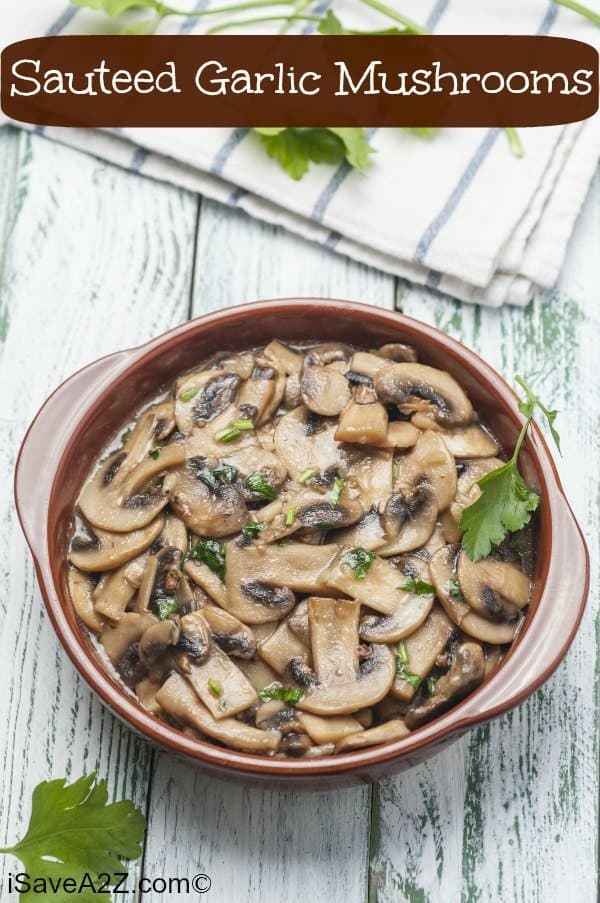 My husband says I'm weird and that he can't figure me out. He doesn't understand how I can be so picky with food, but eat and love some things that he thinks most picky eaters would not touch. Case in point….Sauteed Garlic Mushrooms! I LOVE mushrooms!! This, my husband does not understand, because of what a picky eater I am. I would say it's because I have eaten them pretty much my whole life. Fresh sauteed mushrooms with a touch of garlic just can't be beat! If you are a mushroom lover like me, you've got to try this easy recipe!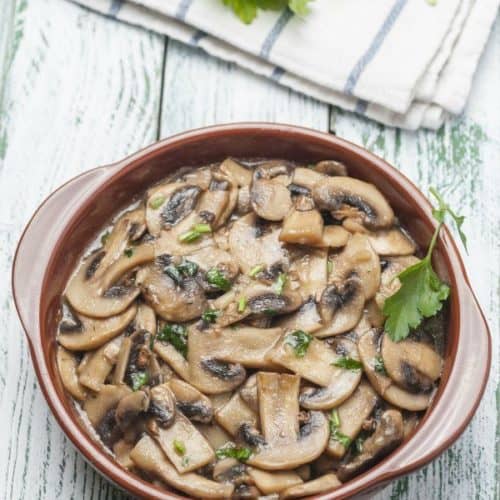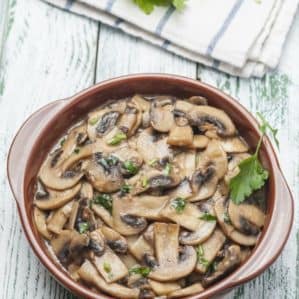 Sauteed Garlic Mushrooms
Ingredients
1

tablespoon

of butter

2

pounds

of fresh mushrooms

sliced

4

cloves

of garlic

minced

1

teaspoon

of dried basil

1

cup

of red wine
Instructions
In a large skillet, over medium heat, add the butter and stir until it is all melted.

Add in the mushrooms and garlic and cook, stirring frequently, until mushrooms are light golden brown (about 10 minutes).

Stir in the basil until well combined and reduce the heat to low.

Pour the red wine into the skillet and simmer until most of the wine has evaporated.

Serve immediately.
Nutrition facts are provided as a courtesy.
This Sauteed Garlic Mushrooms Recipe is AMAZING!! I also love that it is versatile. I don't always have minced garlic on hand, so I will also use garlic salt on occasion. This will also help me do more or less of a garlic flavor. I also feel like the red wine is kind of optional. I've made it both ways and it's just a matter of preference. Either way you make it, this dish is yummy!
We have a ton of other great recipes and you can see all of them HERE!
Slicing mushrooms by hand and want to get them even? Try this Norpro Mushroom Slicer! It's on sale for just $8.42 right now (also great for fruits and vegetables)!