Strawberry Belgian Waffles from Scratch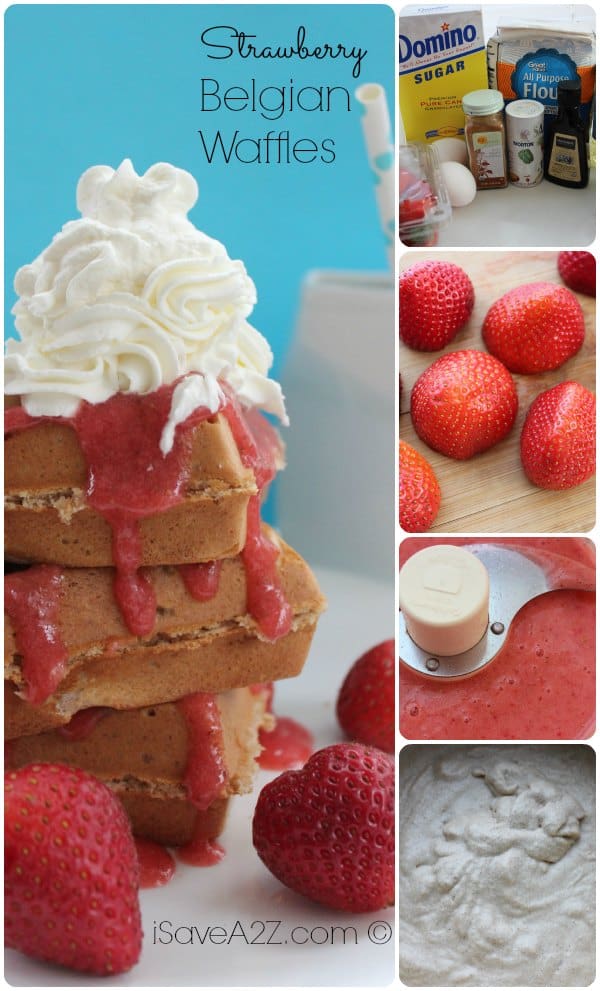 Strawberry Belgian Waffles from Scratch
Check out how easy it is to make these Strawberry Belgian Waffles from Scratch!  All you need is a good Belgian Waffle iron and a good recipe and you are ready to make an amazing breakfast idea!  We sometimes have this as a dessert too!  Just imagine sprinkling it with powdered sugar and maybe topping it with a scoop of your favorite ice cream!  Oh yes!  It's pretty amazing!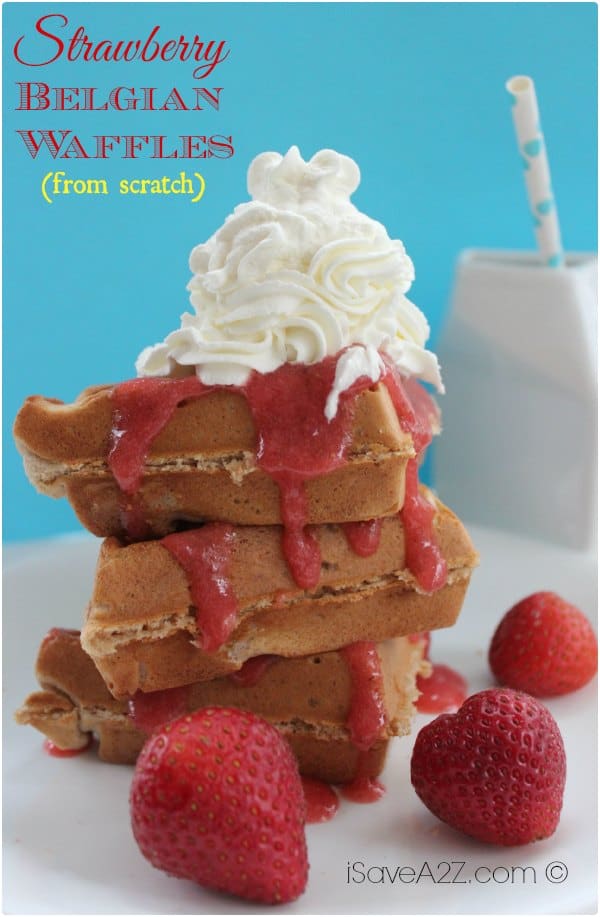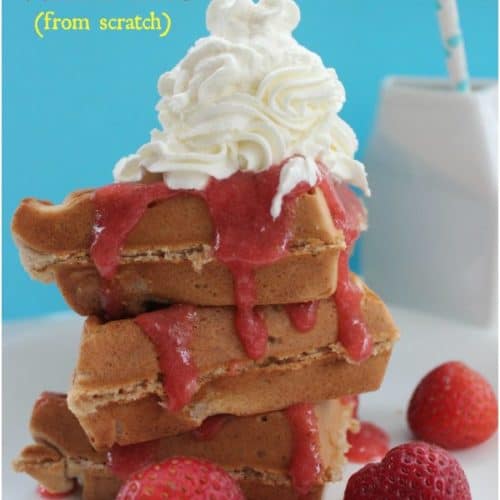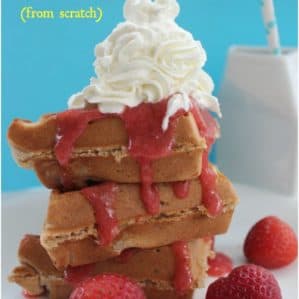 Strawberry Belgian Waffles from Scratch
Strawberry Belgian Waffles from Scratch (yields about 4 huge waffles)
Instructions
Remove stems from strawberries and cut up.

Take 1/2 of the strawberries and puree in food processor or blender.

Preheat waffle iron.

Separate eggs.

Beat egg whites until they peak.

Beat egg yolks in large bowl until smooth.

Add flour, milk, vegetable oil, sugar, baking powder, salt, cinnamon and vanilla to egg yolks and beat just until smooth.

Fold in egg whites.

Spray preheated waffle iron with non-stick cooking spray.

Pour mix onto hot waffle iron.

Cook until golden brown.

Put sugar into a cold mixing bowl and add cold whipping cream.

Whisk until the cream gets stiff peaks.

Drizzle waffles with strawberry puree and top with strawberries.

Place whipped cream on top of waffles.
Nutrition facts are provided as a courtesy.
This Belgian Waffle iron has some of the best review ever but the price is not what I would like either.  Now this Belgain Waffle Iron is only about a 1/4 of that price and decent reviews too!  I love a good bargain!
Be sure to check out our Valentine's Day Breakfast Idea:  Heart Shaped pancakes here.  You don't just have to make them for Valentine's day either.  Think Mother's Day, Father's day or maybe any day you want to make someone feel special!  No kitchen appliance required!  Oh, and they are super cute too!