This Low Carb Mushroom Omelet Muffins recipe and post was created as part of the #MushroomMakeover 30 day Weight Loss Challenge.  I am a financially compensated blogger ambassador for the Mushroom Council.  All opinions are 100% my own and based on my own experiences.
Mushroom Tacos Recipe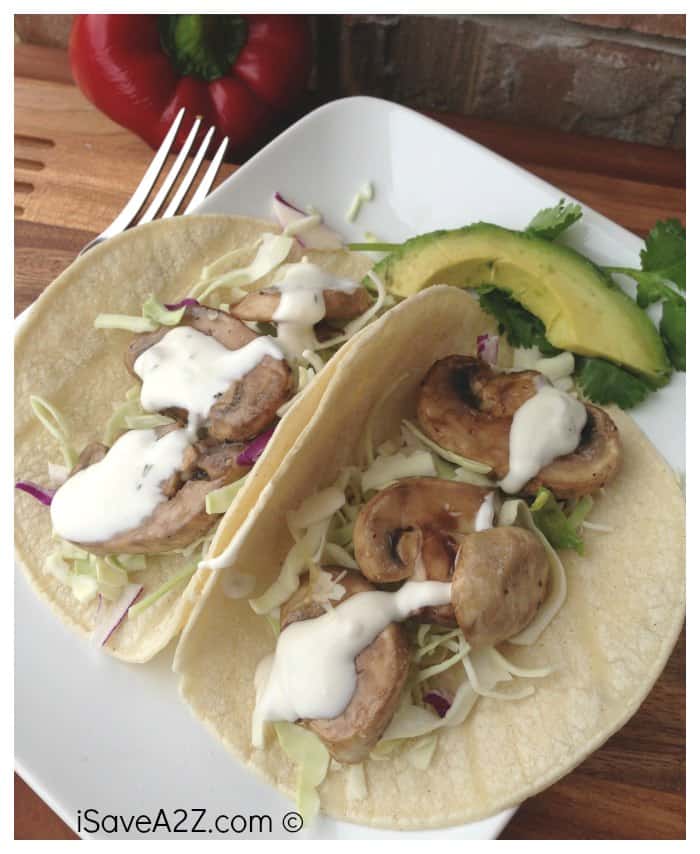 I never in my wildest dreams would have ever thought about a mushroom tacos recipe but here I am about to share with you some amazing information about mushrooms.  Last week I told you about my Mushroom Makeover 30 day Weight loss challenge.  In case you missed it, you can read the Mushroom makeover 30 day weight loss week 1 post here.
I could eat mushrooms everyday for every meal if I have too but in this challenge it's a bit more fun that just eating mushrooms on a daily basis.  I get to experience different types of flavors as I blend them into everyday meals that I normally make.  This challenge has completely changed the way I think of mushrooms and it happened for me this week.  It's an eye opener to see how healthy mushrooms really are.  I can thank Mamavation and the Mushroom Council for that!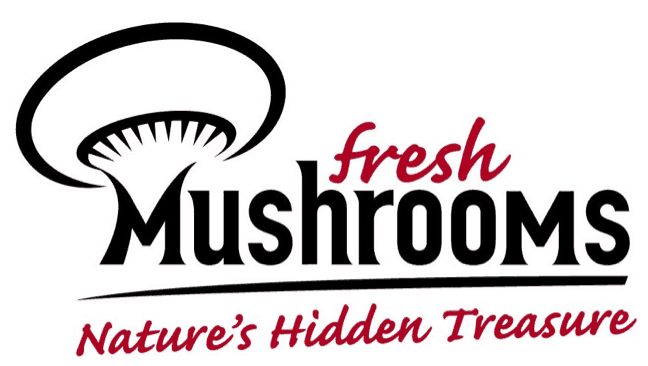 This week, I continued to enjoy the Low Carb Mushroom Omelet muffins for breakfast.  It has turned into my favorite easy on the go breakfast ever!  (Grab the printable version of the Low Carb Mushroom Omelet Muffins recipe here if you missed it)   The focus for this week is on the food and how I eat it.  I never realized how distracted I was when eating my food.  This is a problem too.  I've learned to take time out and really put thought into what you are eating.  Not only that but really slow down and taste the flavors and textures too.  I feel as though I eat less food too.  I can't really tell if it's because I'm slowing down a bit or if it's because it's clean eating with nutritious food that fills me up faster.  Maybe it's both.  Either way, it's really helping.
I've only lost 1 pound this week but I'm not terribly concerned with the scale because I am ecstatic to tell you about my energy level.  I feel so much better than I did before I started this challenge.  I think it's because I'm getting the right amounts of water and eating healthy foods too.  Corinne Dobbas (our monitoring Dietitian) has really helped with the focus of this challenge.  I love how it's all coming together.
Next, is the fitness part.  I can tell you that I am not liking it at all.  Sorry, but I am being completely honest here.  I am sore.  So sore.  I've never liked fitness but I know that it's a must.   Especially as much time I put in at my job while sitting at a computer.  It's a priority that I need to work on.  I am hoping that one day I will enjoy this process but it's not this week.  I am happy to report that my workouts feel much better when I am on my last set!  I have such a sense of accomplishment when it's over and that's what keeps me doing it.  Feel free to follow along with me for the Mamvation Fitness plan found here.
This week I enjoyed some amazing recipes!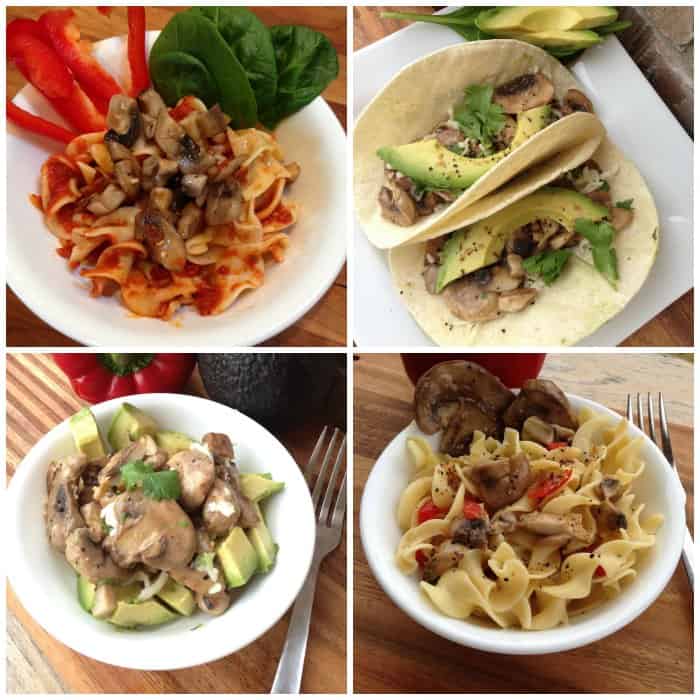 Dinner Idea:  Spaghetti Sauce with noodles and mushrooms sprinkled with parmesan cheese!  Yum!  It was really, really tasty!
Lunch Idea:  Avocado with grilled mushrooms topped with a small amount of cilantro and mozzarella cheese.  I also sprinkled it with a pepper seasoning for extra flavor.  Very filling!
Lunch Idea:  Left over noodles with olive oil salad dressing mixed with red peppers and grilled mushrooms.  This one was light and filling at the same time.
Dinner Idea:  Mushroom tacos!  This one was probably my favorite!  I started with corn tortillas and added shredded cabbage and topped it with big mushrooms and onions with a hint of cilantro and a small amount of cilantro dressing!  It had a nice crunch from the raw cabbage with tons of flavor from the grilled mushrooms and onions!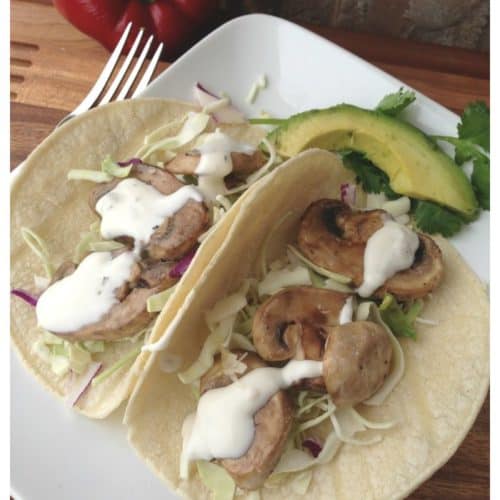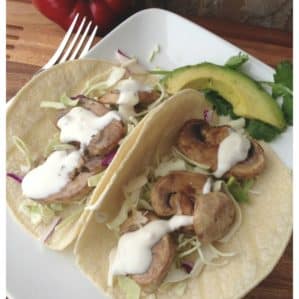 Mushroom Tacos Recipe #MushroomMakeover Week 2
Ingredients
Mushrooms

Onions

Tortillas

I used corn

Shredded Cabbage

Avocado

Optional: Cilantro
Instructions
Grilling the onions and mushrooms in a light olive oil until soft.

Warm up the tortillas

Serve a tortilla with a layer of shredded cabbage, grilled mushrooms and onions, avocado and top with your favorite dressing!
Nutrition facts are provided as a courtesy.
Look at how big this mushroom is!  My daughter and I fought over that one!  lol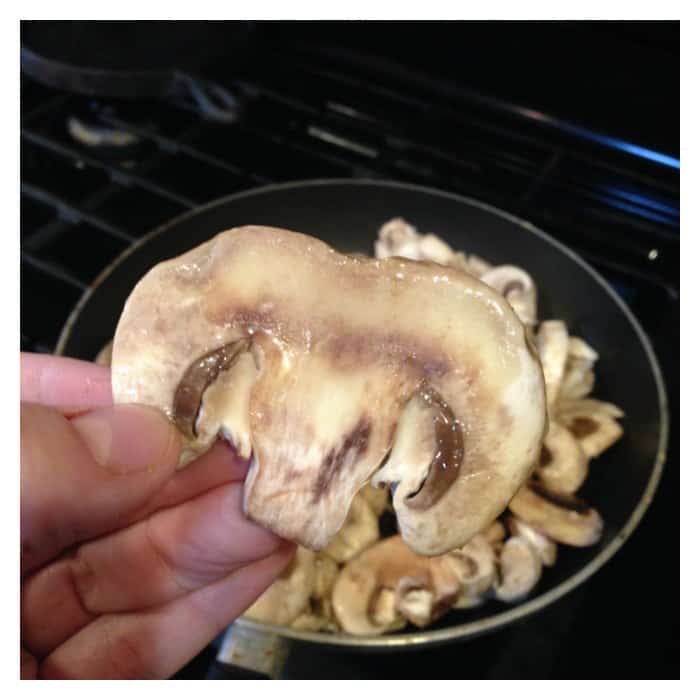 Oh and one more tip!  When I had the mushrooms and avocado for lunch I cut the avocado this way.  It's super easy to cut with this method.  First, you slice the avocado in half and remove the pit.  Then with each half you gently cut cubes without penetrating the skin.  Finally you will use a spoon to scoop out the diced avocado pieces.  Easy peasy!
Stay tuned for week 3!