Big Red Pancakes
Who would have ever thought of Big Red Pancakes?  Not me.  It's kinda strange h0w this recipe came about but I'm pleasantly surprised.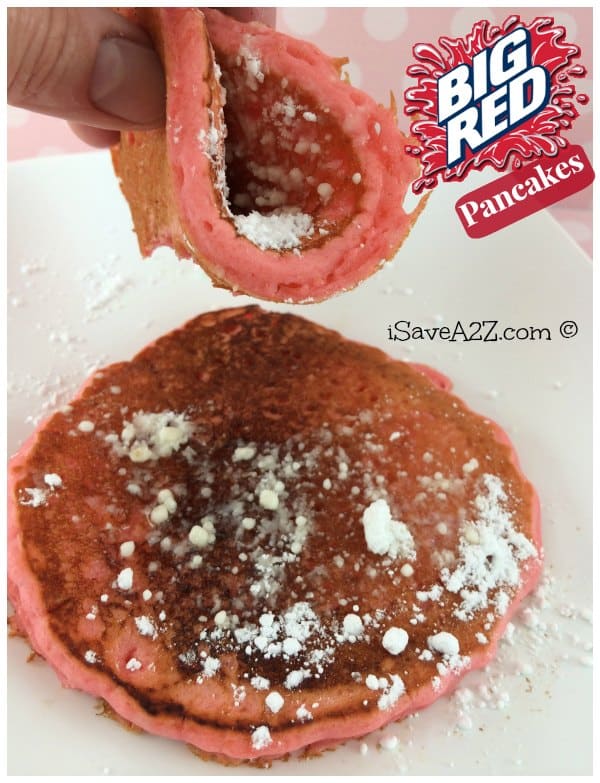 It was later in the evening and my family wanted some sort of dessert.  I decided to make pancakes.  We make pancakes with butter and powdered sugar as a fun and sweet dessert!  Sometimes I add a little bit of Sprite soda to the pancake batter to make the pancakes light and fluffy.  I'm not a soda drinker and I don't normally have Big Red on hand.  My husband bought a meal deal and was given Big Red as a freebie.  As I looked in my pantry for Sprite, I found Big Red instead.  I immediately thought I would experiment!
I made a normal batch of pancakes using the Aunt Jemima pancakes mixes.  I like the original Aunt Jemima pancake mix because the recipe calls for you to just add water.  Talk about easy!  I made another batch with the Aunt Jemima mix and only using Big Red in place of the water.
Both cooked the same.  The Big Red pancakes came out pink!  The Big Red pancakes came out a little taller and fluffier too!  You can taste a light burst of Big Red in every bite!
We served them with butter and powdered sugar which turned out perfectly for a dessert!  I recently received a big griddle and love all the cooking I do on it.  I can make many pancakes at the same time so we all can eat hot cakes at the same time.
I think next time I may just try to make pancakes with Orange Crush!  My kids love when I experiment in the kitchen!
If you want to try and make Big Red Pancakes all you have to do is replace the water in the recipe you are using with Big Red.  You will see how light and fluffy they come out when you use a carbonated drink in place of water.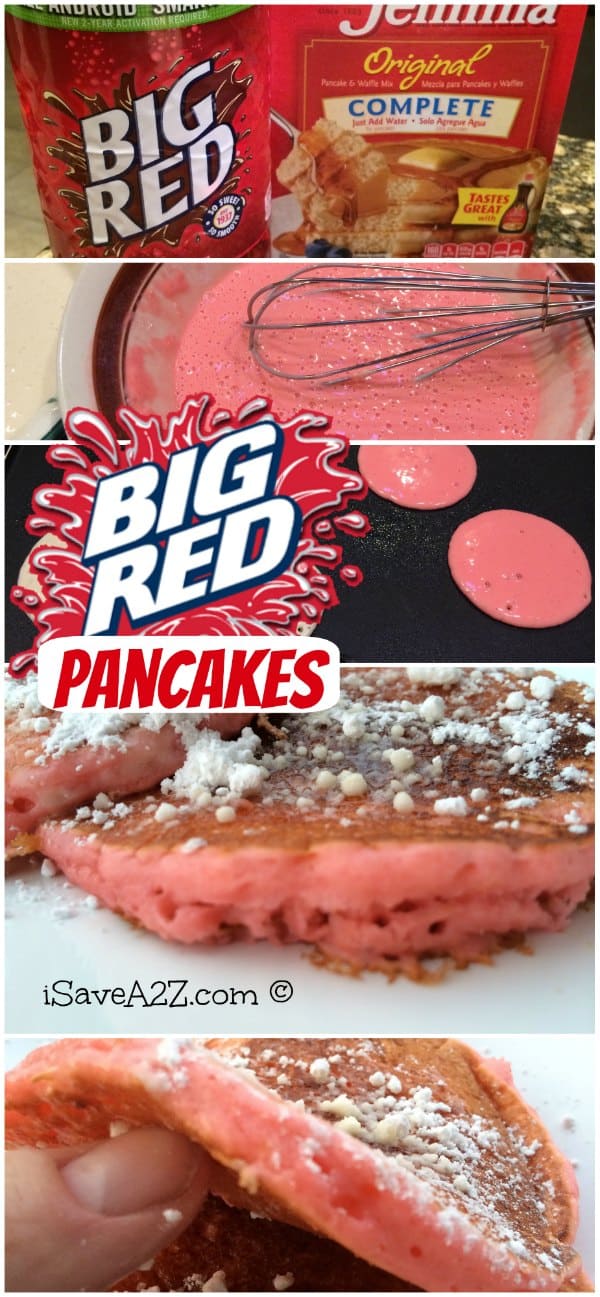 How do you make your pancakes?  Do you make them as a dessert like we do?